سرفصل های مهم
هدف تصویر بزرگ
توضیح مختصر
زمان مطالعه

9 دقیقه

سطح

متوسط
دانلود اپلیکیشن «زوم»
این درس را می‌توانید به بهترین شکل و با امکانات عالی در اپلیکیشن «زوم» بخوانید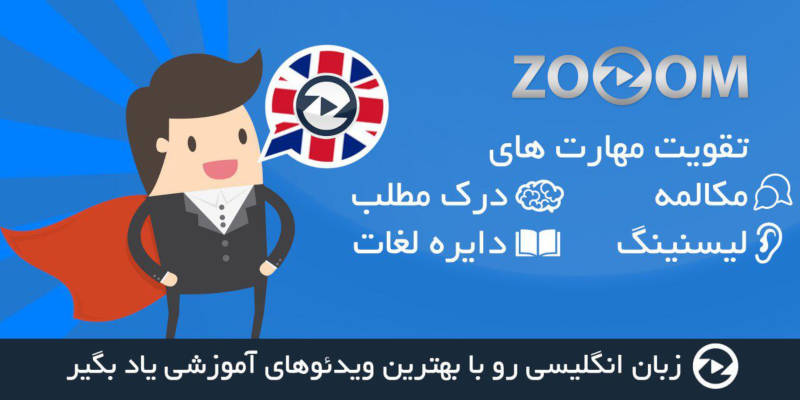 فایل ویدیویی
متن انگلیسی درس
"Big Picture" Purpose
We've talked about purpose questions in another lesson, but here I wanted to talk about a specific type of purpose questions, these big picture questions. Big picture means more about the big ideas of the passage, of the text. So, when we see a big-picture purpose question, it is very similar to other purpose questions asking about relationships between parts of the text. But these big picture ones ask about paragraphs not just words or single sentences or phrases.
They have the same general idea, the same feeling behind them. You need to know what the author is trying to communicate and how a specific part of the text relates to the author's intention. So it's similar in that way, but it looks a little different, because it's asking about those big paragraphs and not about a single word, phrase, or sentence. Other purpose questions might give a word, for example botany, and it will show that word as highlighted in the middle of the sentence.
And it will show it as highlighted in the text and you can see that it's a purpose question because of that. In these big picture ones, when you're talking about a full paragraph, you don't highlight it. Nothing is highlighted. So it might look strange, but still it has the same basic strategy.
You need to understand the context around the paragraph, what the other paragraphs say, and then connect the one important paragraph, the key paragraph, with its surrounding paragraphs. So, summarizing is very important here, understanding the big ideas. It's important for any purpose question, but especially these big picture purpose questions.
So let's take a look at an example. A very basic example, an easy one to see, what is the main purpose of paragraph 4? Well, main purpose, obviously this is a purpose question. And it's about a paragraph, so this is a big picture purpose question, yes. But, sometimes it doesn't look like that. Let's take a more interesting example.
Here, which of the following best describes the relationship between the first and second paragraphs? We don't have the word purpose here, right? So how do you know this is a purpose question? There's nothing highlighted either. Well, it's about this relationship, and it's about the first and second paragraphs.
So, we have specific parts of the text relating to other parts of the text to understand why the author wrote them. So, here we have those first two paragraphs. And I'm going to just summarize these quickly. They have been in other lesson videos. But the first paragraph is about the meaning of the word clone.
I should put quotes around this. And a comparison of cloning to other types of reproduction, to the sexual reproduction in plants. And in the second paragraph we have an introduction to clonal colonies. The clonal colony is the topic of this text in general, so now this is the introduction to the main topic of the text.
Note that clonal colonies are not mentioned in this first paragraph, we're only talking about clones, and down here we start talking about this other topic, the colony. And we need to know what clone means in order to understand clonal colony. These key terms are related, right? So a clone is a part of a clonal colony.
So first there was this definition and then there was this definition. Now if I look in my answer choices, I should already have that summary in my head. I should have an idea of the relationship between the first and second before I start looking at the answers, so that I can more easily match the answers to what's in my head.
And here we have a definition and a main topic. So, I'm going to keep that in my head. And my first answer choice says, the first paragraph explains a concept needed to understand a key term defined in the second. So the first paragraph explains clones, yes it does explain the concept, these vegetative clones, these plant clones.
And the second paragraph does define a key term, it defines clonal colonies. Yes, so this actually is the correct answer. When we look back at the text, it matches pretty well. We have that first key term definition and that feeds into another key term. So if we move on to look at our other answer choices, we'll see why this can be so difficult looking, but we already found the answer just by summarizing.
So the second one, B, the first paragraph describes a process whose result is detailed in the second. Okay, is there a process in the first paragraph? Well there is kind of, right? There's the process of creating a clone and the process of sexual reproduction, both of those are in here.
It's not really the highlight of the paragraph though. In particular, we don't have a description of the process in the text. The text doesn't spend much time describing the process, it just says what the processes are. The other problem here is the results of the process. So what is the process here?
Is this the process of creating a clone? If that's right, the process of creating a clone is the first paragraph, then is the second paragraph the result of creating a clone? Not exactly, it's related, but it's not a cause and result relationship, it's a little bit different. A clone is just a part of a clonal colony.
All right, and here we have the second paragraph provides context for an event described in the first. What is this event? And because we summarized this already, we want to think about how this is about the meaning of the world clone, that's not really an event. So, we can cross this one out, because there is no event and especially because this context is not quite right.
The second paragraph is more than just context, it is a key term that is important for the whole passage. And finally, the second paragraph gives a concrete example of an abstract idea introduced in the first. Okay, so where is this abstract idea? Okay, clones are an abstract idea, it's not really concrete.
Where is the concrete example here? Where is the clone with the name? There is no name here, this is still kind of abstract. These are actually abstract. This is about the concept of vegetative cloning, and this is about clonal colonies, but they're not really abstract and specific, they're kind of both abstract.
So we can cross that one out. And, again, the key here was looking at A, when we had the summary in mind. We summarized and that made it easy to identify A as the correct answer. So to review, you only need those main ideas, you need to understand the paragraphs as a whole.
You don't need every word, you don't need every phrase, you just need the big picture. And once you have that, summarize them before you look at the answer choices, right? If you look at the answer choices first, it can be much more confusing. So summarize a paragraph, or two or three, before looking at the answer choices if you have a big picture purpose question.
And if you do that then they might become much easier. They can look difficult and intimidating, but if you summarize first, they become a lot simpler.
مشارکت کنندگان در این صفحه
تا کنون فردی در بازسازی این صفحه مشارکت نداشته است.
🖊 شما نیز می‌توانید برای مشارکت در ترجمه‌ی این صفحه یا اصلاح متن انگلیسی، به این لینک مراجعه بفرمایید.