سرفصل های مهم
پاسخ به آخرین سوال
توضیح مختصر
زمان مطالعه

7 دقیقه

سطح

ساده
دانلود اپلیکیشن «زوم»
این درس را می‌توانید به بهترین شکل و با امکانات عالی در اپلیکیشن «زوم» بخوانید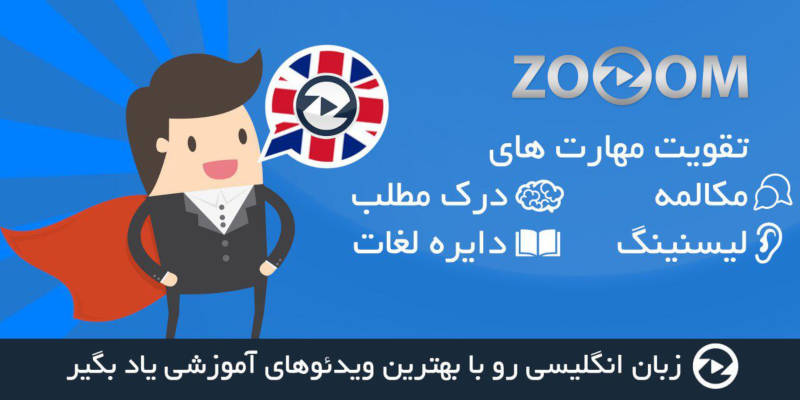 فایل ویدیویی
متن انگلیسی درس
Answering the Last Question
The last question on a reading passage is a special type of question. So, it has a special strategy. There are actually two different types of final question, so let's review those types first. We have summary questions and category questions. A summary looks like this.
We have an area here, where you will put answer choices. And then we have six answer choices. And you're going to choose three of them and put them in that box. And the other three will be incorrect. It doesn't matter what order you use, by the way. If you choose A, B and C, that's the same thing as choosing C, B and A.
It doesn't matter whether it is one way or another. So, category questions are a little different because they have two or three boxes up here. You choose, very similarly, some ideas from the answer choices and put them in boxes. And again, order doesn't matter, but you do need to put things in the correct box.
If you put something that belongs in box 1, let's say. If you put something that belongs in box 1 in box 2, then that's wrong. Similarly, some answer choices go in no boxes because they do not actually describe either of the categories. In both cases, these are very general questions that cover the main ideas from the texts.
They are not about specific details. They are about the big picture. So, to answer them correctly, we need to know the big picture. So here's the strategy. One of the best ways to answer these questions, we're gonna start with the summary questions.
First, go to the text, when you see the summary question don't read the question. Don't read the answer choices. Don't read anything in the question. Go back to the passage, the main text. And, you're not going to read the whole text, but you're going to skim it. Go over it quickly and summarize the paragraphs.
So, let's say you have a paragraph here, with lots of text, whoops, with lots of text, you're going to just look at the whole thing, and think about, what's the main idea for that paragraph? Next, you're going to return to the question. After you summarize each paragraph, you have a good idea of what the main ideas are.
And once you return to the question, you can go through the answer choices 1 by 1 and find the main ideas in those answer choices. This strategy helps protect you from getting stuck on answer choices that are too specific. Because often in a summary question, there are some answer choices which are very specific and they're true.
They're in the text, but they're too specific to be the main ideas, they're not the main ideas. So this strategy helps keep you focused on the main ideas so you don't get stuck on those smaller details. So, if you have answer choices of very different lengths, one strategy you can use is to change the order.
That is, you don't look at if you have six answer choices, and I'll call these A, B, C and D. If you have six answers choices, you don't look at A then B, then C, then D, because if A is very short, you might save some time by answering that first. But if A is very long, and B is very short, then it might be easier to look at B first and eliminate it if possible so that it's not confusing when you look at A later.
So, if they are very different lengths, try starting from the shortest, and then looking at all the others, from shortest to longest. If they look like they are similar lengths, then just start from the beginning, start from A, right? So that you're not confused about which ones you've looked at already or not. You should go through the answer choices in a clear method either way.
Either from shortest to longest or from A to E. A, B, C, T, E, sorry, A, B. A to F. Of course, there are six letters there, so F would be the answer choice. Okay, now, here's a quick example of how that looks. Don't bother reading all this.
You don't need to actually see what it says. You just need to know this is a summary question. So, I go to the text and I look at paragraph one, and I summarize paragraph one. Then I see paragraph two, and I summarize this. I see paragraph three, and I summarize that.
And there are of course more, this is just the beginning of the text, so I would continue reading and summarizing each paragraph. Sorry, skimming and summarizing each paragraph. And then, only then, would I return to the question and start looking at the answer choices. And here I would probably look at A first.
Because it is pretty short, compared to B, or some of these longer ones. And then I might actually decide to just continue A through F, because they're pretty similar. Once A is finished, this is the shortest, definitely. So I would just continue on in the normal A through F order. Categories are very similar to summary questions.
There's one difference. In the beginning, you do need to know about the question. You need to check the categories. What are they? Right? If you don't know what categories you're looking for, it makes it much harder to look at the text and understand the big ideas.
So first, what are the categories? Then, you go through the same basic process as through summary questions. You check the text, you skim and summarize, you return to the question, and you go through the answer choices, 1 by 1. So this is all the same, except in the beginning you need to check those categories.
And one more thing, you skim and summarize by category. So use this information and think about the categories while you are summarizing. What information, what main ideas, relate to which categories? Otherwise it's all basically the same process.
مشارکت کنندگان در این صفحه
تا کنون فردی در بازسازی این صفحه مشارکت نداشته است.
🖊 شما نیز می‌توانید برای مشارکت در ترجمه‌ی این صفحه یا اصلاح متن انگلیسی، به این لینک مراجعه بفرمایید.