سرفصل های مهم
انواع سوال - تفسیر
توضیح مختصر
زمان مطالعه

8 دقیقه

سطح

سخت
دانلود اپلیکیشن «زوم»
این درس را می‌توانید به بهترین شکل و با امکانات عالی در اپلیکیشن «زوم» بخوانید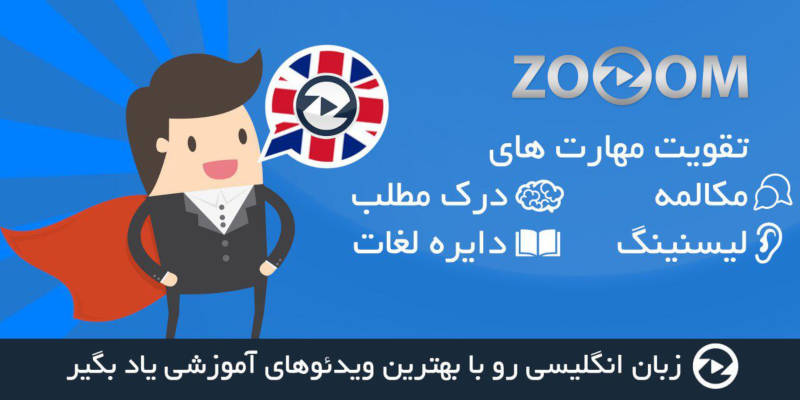 فایل ویدیویی
متن انگلیسی درس
Question Type: Paraphrase
Paraphrase is an important word for the TOEFL. It means as you should know, that you have to say something in different words. Paraphrase questions give you a sentence in the text and you must restate that sentence, say it again in different words. Of course, for the reading section, you can't choose the words, because the answer choices give the words for you.
There are usually a few of these on your test, one per passage, sometimes there's a passage without one. So, you'll probably see three of them, if you have four passages, you might see four, but it's possible you'll only see two on your test. That's what we would call medium frequency similar to other questions. The wrong answer choices for paraphrase questions are very important, because they can be very tricky.
They seem almost correct but they loose information, something that's in the original sentence in the passage is not in the paraphrase or they switch roles and relationships. For example a normal subject verb object sentence like I threw the ball might get switched, so that the ball threw me. That's a simplified example of course, but the idea is very often true.
It's not easy to tell this, though because the verb might be in passive tense or there might be other complex structures in the sentence. You have to be aware of those relationships between things, people, ideas, in the text. They also use very tempting vocabulary. That is, they might use the same words that are in the passage, but it's not a good paraphrase because the ideas are changed similar to switching the roles in a relationship.
So, it might look good because the words are all good words for the right ideas, but what is communicated by the actual structure of the sentence is not correct. So when you are answering a paraphrased question, it helps to choose your own words first and then find an answer choice which matches your ideas. It won't be perfect but it should be similar to your paraphrase in some ways you want to understand the original sentence from the text completely, before you look at the answer choices.
These questions tend to take a little bit of time. So, if you're running short on time you might skip your paraphrase question. Let's take a look at a sample. As usual, we are using the text that is linked below this video, from the lesson Sample Passage. All right, here's our question.
Which of the sentences below best expresses the essential information in the highlighted sentence in paragraph 3? Incorrect choices change the meaning in important ways or leave out essential information. Now, this is what a paraphrase question always looks like. Its a very long question and it tells you the same directions every time.
What might be different is which paragraph, otherwise, a paraphrase question looks like this. Now, we need to find the highlighted sentence. Here it is. By sharing the same root system, they're not only are genetically identical, but also share a nutrient source, in a sense, these plants are a single living thing, rather than a cluster of many.
Okay, so first let's paraphrase this in our own words. Who is sharing the same root system, or what is sharing the same root system? Those are the clones, the ramets. So the ramets have connected roots. So they are clones, they are the same and they also share food.
That means that they are one organism, one plant, and not a group of many plants. Let's shorten that a bit, and say, because these plants share roots, they are identical and share food. So, they are also really just one plant. Now lets take a look at our answer choices.
Here's the first one. Having one set of roots allows a rhizome and it's ramets to act as a unit and exchange nutrients. All right, so we have most of our big ideas here. One set of roots, act as a unit, that is just one plant, and the nutrient's, exchange is a little strange here because it's not the same as share, but there's a bigger problem.
Where is the idea that they are identical genetically? We don't have that. In this sentence the focus is on acting as a unit and exchanging nutrients, but we are missing the idea that because they are genetically identical. They are really one plant. So this can't be correct.
Because a clonal colony consists entirely of genetic copies, each stem can be considered a duplicate of a sole original. Okay, so, we have, genetic copies, they are identical, and duplicate of a sole original, they're identical, but we see nothing about acting as one plant, and we see nothing about sharing nutrients. So, this can't be correct because it's missing too much information.
Due to their shared genes, individuals growing from the same rhizome have a common source of sustenance and are unified as a single organism. All right, now we have shared genes, they are genetically identical. We have common source of sustenance. They share the nutrients, shared food. And they are one organism, one plant.
So we have the right ideas here, but there's a relationship difference. Due to their shared genes is the cause, and the effect is they share food. That's not right, they share food because they share roots. The relationship is incorrect, so we move on. A rhizome and its stems a whole can be treated as one plant since they have the same genes and collective nourishment.
Now we have a rhizome and its stems as a whole. So this is one plant, and we have identical genes and shared food. So we have sharing roots, one plant the same genes and they share food and all the relationships are correct so D is our answer.
مشارکت کنندگان در این صفحه
تا کنون فردی در بازسازی این صفحه مشارکت نداشته است.
🖊 شما نیز می‌توانید برای مشارکت در ترجمه‌ی این صفحه یا اصلاح متن انگلیسی، به این لینک مراجعه بفرمایید.