سرفصل های مهم
مطالعه و دنبال کردن
توضیح مختصر
زمان مطالعه

11 دقیقه

سطح

متوسط
دانلود اپلیکیشن «زوم»
این درس را می‌توانید به بهترین شکل و با امکانات عالی در اپلیکیشن «زوم» بخوانید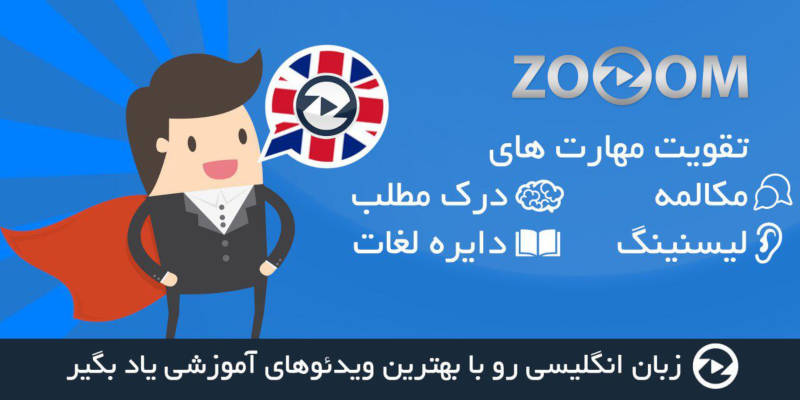 فایل ویدیویی
متن انگلیسی درس
Pacing While Reading
The clock is the most common problem for TOEFL reading. Many students have trouble with pacing, with the timing of this section. So let's take a look at how to do that well. So first, a review of the clock, you get 20 minutes per passage. So that's 60 minutes for three passages, or 80 minutes total for four passages. And you can go anywhere at any time.
So, for example, you could take six minutes on the first passage and the 14 questions. It's not realistic, but if you do, then after that, you might have 54 minutes remaining for the other two passages, if you have three. Similarly, if you take 50 minutes on the first passages, then you'll only have 10 remaining for the other two.
So, it's possible to cause problems for yourself here. You don't have separated passages and timers. They are all at one time and you can move around. So you can go to the final passage first, if you want. There's no good reason to do that, but it's possible. Similarly, at the end, after you have finished answering all three passages, or four passages, if you have time left, you can go back to passage one and read questions again.
So, for keeping track of time, I do not recommend looking at the clock all the time, don't check it every question, but do check it pretty regularly. So, for example, you might check it if you're reading the passage first, after the passage, after the middle question, that's question seven, roughly, and after the final question.
So this would be three times per passage. Or, if you're answering the questions while you read, then you could do it like this, about three times per passage. So you want to check every few minutes, every five or eight minutes or so, just to be sure that you're on the right timing, that you're not causing a problem for yourself, that you don't spend 30 minutes on the first text.
But, when you find, if you find that you are going too slow and you need to speed up, there are a couple things you can do. The first, I recommend answering vocabulary questions without the text. So you read only the question, do not look at the text, do not think about the context, only look at the question and the word and what you think the answer is of that word.
Because vocabulary questions, well, context can help sometimes. But mostly, it just is a test of, do you know this word. Otherwise, you can skip some questions if they're very long. I don't really recommend this but, in some cases, if you really have very little time say, for example, you have a 60 minute timer for three texts, and then, on the second passage, so you finish passage one, and near half way through passage two, and you're in the middle of passage two here, and you realize that you only have, let's say you have 20 minutes left, and that 20 minutes will have to be for the second half of passage two and all of passage three.
And that's a problem. If you realize that, you might skip some of the long or difficult questions for passage two. But, if you do that, that will give you a little bit more time for passage three, but you will be missing the possible right answers you could get because of the time you spent here on the first part of passage two.
So it's easier to understand something that you've already put time into. It's easier to get right answers when you have read the text more thoroughly. If you rush all of this, and skip many questions here, then you'tr more likely to get many wrong answers here. So, in general, I recommend trying to answer every question correctly and not skipping.
If you really have very little time, you need to skip, then these are ones you could skip. Except questions, they require you to go back to the text many times. You have to check a, then check b, then check c, then check d, to be sure about a correct answer always. And questions with very long answer choices, just because they are harder to understand.
They take more time. But again, only if you really need it. If you are in a position where you're skipping, do not skip the question and leave it blank like this. You should always choose something, even if it is completely random, because there is no penalty for a wrong answer.
If this is correct, great. You get points. If it's incorrect, then you get zero points. But there is no penalty of negative one points or negative whatever points. So, you should always mark an answer. If you have extra time, that's awesome!
Review at the end. Look again at questions and think, was this right? But, wait until the end to use that extra time, so that you can stay focused on your current questions. Just if you have extra time, don't worry about it. That's good, you can review later.
Answer every question, as I mentioned a moment ago, because they're all pretty important. Well, I mean to say, they're all equally important. Every question is worth one raw point, except for a couple. That is, the final questions. The final question is worth two points, or it can be worth three or four points if it is a category question.
So, as I mentioned, really go through every question and try to answer it correctly, especially in the beginning. But, for the last passage, if you are running out of time, it makes sense to answer the short questions first. To skip those except questions. Skip the questions with the long answer choices, and in particular, if you, again, this is only if you don't have enough time, go to vocabulary and reference questions first.
You can answer those without reading the text at all, or very minimally reading the text. Vocabulary can be without the text at all. Reference requires only a little bit of reading, and that way you can get some points at the very end without reading the text, so if you only have say six minutes for the last passage and all 14 questions, well, you can still maybe get six raw points from all the vocabulary questions, because they are common.
There are very many vocab questions. If you find yourself taking a very long time on one question and it's wasting time and you're stuck and you're frustrated and it's the final passage and you only have three more minutes, then skip it. But, as I said, always mark an answer. Make an educated guess.
Okay, so there are two important strategies we talked about. The first one is skipping the text and going straight to the question. I talked about this in another lesson, so if you have the passage and, of course, the TOEFL shows you the passage before the questions, you can just say, next, you can click the next button and move on to the question, which will be much shorter, and you read the question, and see what you want to find, and then you go back to the passage, back to read, and find the answer to this question number one in the text.
You read, read, read, find the answer, and then move back to the question. Answer the question and then go on to number two, and then you go back to the text to answer number two. So, that is, skip the passage, go to the first question, read that, then read the passage until you find the answer to the first question. And, repeating that same process until you're finished reading the text.
So this is one important timing strategy. The next one is treating the final passage differently. The final passage, you can answer all the vocabulary questions first, or the reference questions also, and then after you finish answering all those, go to the first unanswered question and continue in this same way, or continue by reading the text first, if you prefer that.
In both of these cases, these are important strategies to try. But, if they are uncomfortable for you, then you might not use them, that's okay. If you are more comfortable reading the text first, you know that whole passage, and finishing that text, then going on to question one, and then going on to question two, that's fine. If your timing works, that's okay.
If it doesn't work, try one of these or both of these strategies.
مشارکت کنندگان در این صفحه
تا کنون فردی در بازسازی این صفحه مشارکت نداشته است.
🖊 شما نیز می‌توانید برای مشارکت در ترجمه‌ی این صفحه یا اصلاح متن انگلیسی، به این لینک مراجعه بفرمایید.