سرفصل های مهم
تله پاسخ غلط - در متن نیست
توضیح مختصر
زمان مطالعه

7 دقیقه

سطح

متوسط
دانلود اپلیکیشن «زوم»
این درس را می‌توانید به بهترین شکل و با امکانات عالی در اپلیکیشن «زوم» بخوانید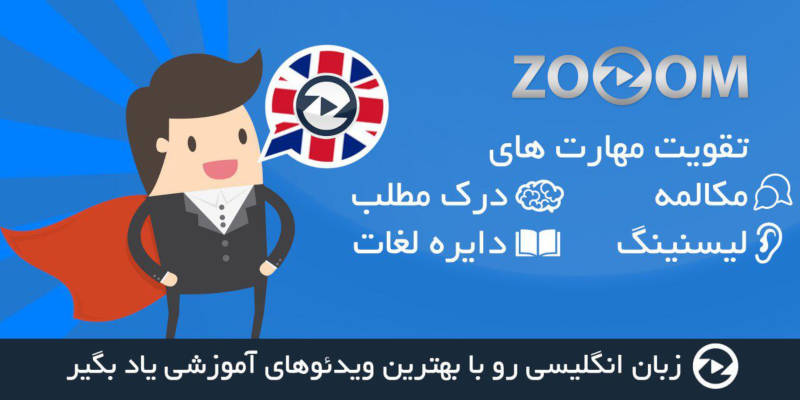 فایل ویدیویی
متن انگلیسی درس
Wrong Answer Trap: Not in the Text
This is a type of wrong answer that's actually very common in the listening section, and not quite as common in the reading section, or not as obvious when it happens. But, it's important to note because it does happen, and it's important to understand why it happens and how the TOEFL is written, how the people make the test.
So, first of all, I've said this before and I will say it again, the TOEFL is not a test of knowledge. It doesn't matter if you know the information or not, you need to learn the information. During the test you need to understand what you read. It's about communication.
So if you don't know anything about the topic before the test, well, that's okay. Imagine you have a reading on dinosaurs. And realistically, on an actual TOEFL it would be a specific type of dinosaur, not dinosaurs in general. But, you have this reading about dinosaurs. And before you start you think, no, I don't know anything about dinosaurs.
That's okay because when you start answering the questions later, question one and question two, that information will be in the text. It's not about what you know. Here's you. Or let's say, this guy is John, and John is unhappy about this because he doesn't know anything about dinosaurs.
That's okay, because first he reads the text and answers the questions based on what is in the text. And that means John is a little bit happier. Okay, I'm not an artist, clearly. So, the TOEFL tests communication, what you read, what you learn. That means you don't need to know about the topic before the test, and interestingly, if you do know about the topic, it won't help you.
Now that's important because think about this, should you read a lot about dinosaurs now to prepare for the TOEFL? It might be kind of nice to get some of the vocabulary. But, you don't need to know anything about the dinosaurs, and if you are an expert on dinosaurs, it will not give you an advantage. It's about the language, not the information.
So if you already know the information, it should not help you. So that means you need to read the passage. Even if you know the information, you can't go to the questions and answer them without the text. You need the text, usually. So, if you want to understand this, if you want to really see how true this is, try looking at official ETS practice TOEFL material and try answering the reading questions without reading.
You'll see that often it's very hard to tell what the answer will be until you look at the text, because things look pretty logical. And if you don't know the specific information in the reading, then you can't really answer it, even if you are an expert on the general topic. So, if something just makes sense, that's not enough, you need to match it to the text.
All right, so here's an example. We have an inference question here and this asks about, what happens when ramets are removed from colonies? So, there are four answer choices as usual, and a few of these, actually three of them, have information that's simply not in the text. So, it it true that ramets grow new rhizomes in the soil?
This is not in the text. If we go to paragraph 4, we can find that ramets can be moved to a new area. They can be separated and moved to a new area. So you can sever that ramet and move it. But, it doesn't say anything about growing the new rhizome.
Where is that new rhizome? It's simply not here, and because it's not in the text, this is wrong. Let's take a look at the second one. Counted as part of the larger organism. So this key here, we're talking about the ramet being a part of the big organism. And we do see this considered part of.
That's the same as counted as part of, at the end. And this information is in the text. Just go back there one more time. If ramets remain connected by a common rhizome, they are considered part of the organism. And if they are not part of, if they are not connected, then they are probably not part of.
So, that's the inference here. Connected means they are part, so therefore not connected means they are not part. And that is a logical inference we can make. Okay, how about this one, decreased nourishment? We're looking in the text for less nourishment.
And if we go down through this, we just don't find it. There is nothing about how much nourishment the ramets get from the rhizomes. It's not there. So, this is also incorrect. And finally, we have, grow more slowly than ramets that are attached.
And I want to look for this, speed, with this comparison here. We want to make sure that we have a comparison between ramets that are attached and ramets that are unattached in the text. And I look through and I don't find that comparison about speed, there is nothing about speed of growth here. So, this is also incorrect and our correct answer is that second one, b.
So, just to recap, this is a test of communication. It's not about what you know. So, if it makes sense, that doesn't mean it's correct. You need to match it to the text. Find the information in the text.
مشارکت کنندگان در این صفحه
تا کنون فردی در بازسازی این صفحه مشارکت نداشته است.
🖊 شما نیز می‌توانید برای مشارکت در ترجمه‌ی این صفحه یا اصلاح متن انگلیسی، به این لینک مراجعه بفرمایید.