سرفصل های مهم
جملات دشوار
توضیح مختصر
زمان مطالعه

12 دقیقه

سطح

متوسط
دانلود اپلیکیشن «زوم»
این درس را می‌توانید به بهترین شکل و با امکانات عالی در اپلیکیشن «زوم» بخوانید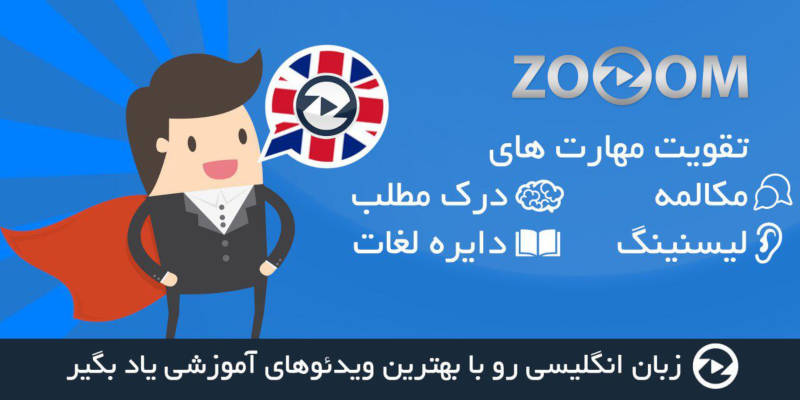 فایل ویدیویی
متن انگلیسی درس
Difficult Sentences
Difficult sentences can cause trouble because students get stuck looking at something they don't understand, and reading it again and again, and then, that takes time. So what do you do if you don't understand a sentence, or you have trouble understanding a sentence in a text? Well let's think about this.
What do you want to do in TOEFL reading? When you're looking at a difficult text, you might think I need to understand all of this, right? Well no, you don't need to understand everything. You only need to know how to answer the questions. You only need to understand some of the text.
The TOEFL is very dense. Density is how much information is in a small space. So, if you had a text with only a few details, only a few facts, it would not be very dense, but, in reality, the TOEFL is very dense. There are many details, many facts. There's a lot of information in a small space, so that makes them difficult.
But there are 14 questions on the text and about 5 of them are just vocabulary. Sometimes it's more. Sometimes it's six questions. Well, usually three to five. But it's a lot.
So if those are just vocabulary, they're not really about the information. Not in every detail, right? It's not every detail that is tested. Some phrases and sentences, it's okay if you don't understand them. Some things do not need to be understood. You need to understand the big ideas of everything, yes.
But some details are not that important because they're not in the questions. So, when should you be thinking about the meaning of a sentence? If it's related to a question, then yes, it is important that you are really analyzing that sentence because it's part of getting the right answer. But if it's not related to a question that you see, then you probably don't need to do thorough complete analysis.
You don't have to think for a long time, unless you know it's about a question. If you have enough time, then yeah, it's always a good idea to analyze and understand. If you have extra time, great. But if you are running out of time, and it's not clearly related to a question, so if you don't have time and it's not related to a question, then you probably should not spend a long time analyzing.
And it helps here, for timing, to think in 20 minute fractions. So, if you have, for example, passage one. There are 20 minutes for passage 1, and if you are on question number 3, well you're probably about a fourth, roughly, of the way through this text, through this answering the questions for this text.
So you should be about 5 minutes into the passage, because you're about a fourth of 20. So think about 20 minutes and how far you are into a 20 minute section. Every time you think about the timer. If you don't have enough time to analyze a sentence, it's okay.
What you can do is think about the big ideas. What's the paragraph about? What's the whole text about? What are the surrounding sentences about? And, from there, you can guess what you think it probably means. So, let's take an example here.
There's a sentence in this text that makes no sense. This one. This is not English. Not really. There's a lot of words here which are not actually English words. So imagine you feel like this.
You don't understand half of a sentence or more because the words are all nonsense. And again, this is just an example of how it feels, not what you actually see. On a real TOEFL, you see only English words. Here, these are not English. That's just for this example, for the feeling, right? So, what do you do if you feel like you can't understand it?
Here we have a paragraph that is about some other things. So let's take a look here. We see that this is about the word clone, and we have the definition of the word clone here. And we look down here and we see all this other stuff about animals. We see a lot about reproduction, reproduce, reproduce and we see plants.
Now this is in between those two parts. And in the beginning we had this. This idea of the word clone. Probably this sentence is something about the word clone, and how it relates to animals and plants and reproduction. Even if I don't understand these words, I can guess what it probably means.
That's probably connecting this part, this introduction to clone and this about animals and plants and reproduction. Now, if you have time to really analyze the sentence, you can do more and fully understand it a bit better. So let's take a look at the parts of the sentence. What's the subject?
The noun. Is that the thing that does the action? So, in a sentence, for example, I went to the store, very simple, very simple sentence. I is the subject, and yes I am the actor, I did it, right? In some cases, you have a different structure, a passive structure, and you can say, the store was built in blah blah blah.
In that case the store is the subject. But it is not the actor. The actor is the person or people who built the store. So let's think about the subject and the actor first. Who or what is doing the verb? So in order to do that, we should also think about what's the main verb?
And is that the action? If you think about all the sentences in terms of actor and action, it can help to simplify them. But that's not all, one more thing. Think about the modifiers. Modifiers like which or who or after, things that change the meaning of the subject or the verb.
Let's take a look at this example again. So generally speaking, a copice is an ishibal which is gebesitally idrithal to its propit. Okay it's not English, it's gibberish. Let's get rid of that and make it actually English. Okay!
Here's a real sentence. But imagine if felt that way, imagine it felt like not real English. What do you do if you don't know the meaning of clone? You don't know what genetically identical means, what progenitor means. Well, first, we look here, the subject of this sentence, a clone is, okay.
So, this sentence is probably a definition of the clone. It seems to be a clone is an, then there we just have more information about what a clone is. This helps with the generally also. We're given a truth statement about the world. About general facts.
And this actually helps more. Because we see this, which is genetically identical to its progenitor. And which is a modifier for individual, which gives more information about a clone. So all this is about clone, it comes back. The modifier modifies this noun and this noun relates back to the subject.
And here we get the definition of progenitor too. Why? How do I say that? Why do I say that? Well, we have here, identical to its progenitor, comma, the parent, okay. This noun, comma, noun, in this way.
It gives a definition. The parent explains what the progenitor is. So if I say for example, my father, Bob. Okay now, Bob is just an explanation of who my father is. This structure is very important for the TOEFL because it often shows to you a definitions of new words.
And finally we have some more detail here in this type of procreation, well we see this type. Even if we don't know what procreation is, we know in this. So, it's giving some details about whatever this is. This must be something that happened in the previous sentence. So that's giving the detail, that's giving some more information about what happens in this, whatever, in this procreation.
So it just explains what was here in more detail. So now we have a pretty good idea by looking at the structure of the sentence, what is in it. We have some definitions. And then we have some more detail about those things that were defined. All right, so let's review, recap, focus on the questions.
If it's not in a question, it doesn't matter that much. Do not spend many minutes on the sentence. That is not related to a question specifically. If you're running out of time, then think about it in general. Don't get stuck on the sentence, think about the whole paragraph, and the meaning of the sentences before and after, also.
You can guess the general idea by context. And finally, if you do analyze a sentence, if you think about the meaning of every part, break it into pieces. Look at the subject. Look at the verb. Look at the modifiers.
مشارکت کنندگان در این صفحه
تا کنون فردی در بازسازی این صفحه مشارکت نداشته است.
🖊 شما نیز می‌توانید برای مشارکت در ترجمه‌ی این صفحه یا اصلاح متن انگلیسی، به این لینک مراجعه بفرمایید.