سرفصل های مهم
انواع سوال - انتظار
توضیح مختصر
زمان مطالعه

8 دقیقه

سطح

سخت
دانلود اپلیکیشن «زوم»
این درس را می‌توانید به بهترین شکل و با امکانات عالی در اپلیکیشن «زوم» بخوانید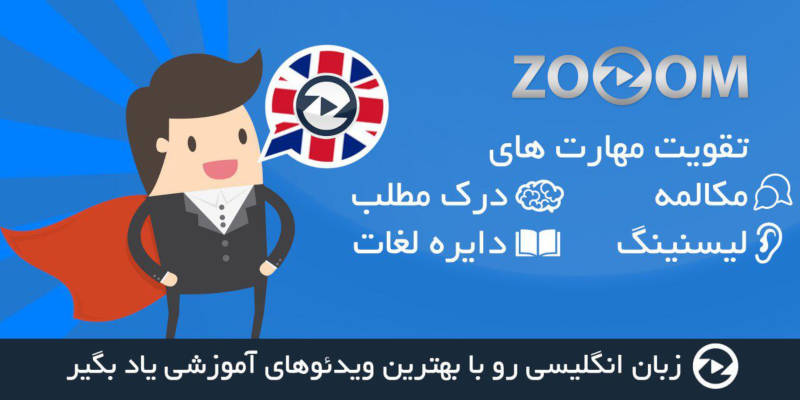 فایل ویدیویی
متن انگلیسی درس
Question Type: "Except"
Our next type of question usually uses the word Except. That's why I have this in quotation marks, because in the question, you will see this word very often. Except questions ask about one thing that is not true. You choose the information that's not in the text. So, it's actually very, very similar to a detail question, it's just the opposite.
And detail question asks about the information that is in the passage. An except question asks what information is not in the passage. As I said, it often uses the word except, but sometimes it uses the word not. In either case, it will be all capital letters, all big letters, so that it's very clear that it is an except question. Now, these are pretty common.
You'll see them in most passages. Usually, there's just one, but there can be two. Sometimes there's none, but there's usually one. They're a medium frequency question and are pretty important to learn. And how we actually do them is by process of elimination. Now, this is a phrase in English that means, for example, if you have A, B, C, and D and you can eliminate, that means get rid of D.
Now, you're closer to getting the answer, because now you only have three choices. And then let's say you can eliminate A, now you only have two choices. And finally, you decide that B is not there, and you eliminate it, and then the answer is C. This means that it's actually quite slow to answer these questions. They take a long time.
We should do them less, especially for the final reading passage in your section, because they take time. All right. Now we're going to try this, but first, make sure that you have read the passage that is linked below this video, from the lesson, Reading Sample Passage. And once you've read that passage, here's our question.
According to the passage, all of the following are true of clonal colonies, except. And again, notice that this is in all big letters, capital letters, so that it's very clear. So, what's true of clonal colonies? Well, it's difficult to make a guess here, because many things are true of clonal colonies.
And we have no idea what the untrue thing will be. So we need to see our answer choices first. Let's take a look at a. They are sometimes thought of as a single organism. Where was this in the passage? Was it there?
Let's use a key phrase, single organism, and try to find this idea in the passage; it might use the same words or might use synonyms. And when we do that, we can find in paragraph four this sentence here. Nonetheless, if ramets remain connected by a common rhizome, they are considered part of a single organism. And this actually does tell us the information we want.
Because ramets connected by a single rhizome are colonial colonies. That's what was defined earlier. So if we understand that this is a colonial colony, ramets connected by a rhizome, then this is pretty clear. A is in the passage, clonal colonies are single organisms sometimes. Okay.
How about the next one? They are not always easy to recognize. Now, we are looking for easy to recognize or some synonyms or similar phrases. And in paragraph six, you might find your answer. Where is it? Our first sentence tells us that clonal colonies can be difficult to identify.
In other words, they're not easy to recognize. So, B is in the passage. How about this one? They rarely reproduce sexually. So we take our keywords and we look in the passage. And we find a couple of things, actually.
In Paragraph one, we have a sentence here. In comparison, plants frequently reproduce asexually. Now does that mean that they rarely reproduce sexually? Maybe they do both. Maybe they, they create seeds sexually, and they clone asexually very frequently. We don't know.
It's related, but it doesn't tell us the same information. It's a little different. Well, let's look in another paragraph. In paragraph two, we also find something about sexual reproduction. Here it is.
A clonal colony originates vegetatively, not sexually, from a single ancestor. So, by definition, clonal colonies are not created by sexual reproduction. Does that mean that they rarely create other plans through sexual reproduction? Well, maybe not. The plant, that is the clonal colony, maybe created asexually, but it might create other plants through sexual reproduction.
So this doesn't tell us c either. In fact, even though c is very tempting, it's not in the passage. Let's take a look at d, just to be sure. The clones may be physically connected. Physically connected is our keyword here. Let's see if we can find it.
Okay. And we find the word connect in this sentence and we are talking about a physical connection, a root connection, underground. So, is this true? Clones can be physically connected?
In many cases, a colony is created by this physical connection. So yes, the clones may be physically connected. C is not in the passage. And that means it's our answer.
مشارکت کنندگان در این صفحه
تا کنون فردی در بازسازی این صفحه مشارکت نداشته است.
🖊 شما نیز می‌توانید برای مشارکت در ترجمه‌ی این صفحه یا اصلاح متن انگلیسی، به این لینک مراجعه بفرمایید.