سرفصل های مهم
قسمت 02
توضیح مختصر
زمان مطالعه

20 دقیقه

سطح

ساده
دانلود اپلیکیشن «زوم»
این درس را می‌توانید به بهترین شکل و با امکانات عالی در اپلیکیشن «زوم» بخوانید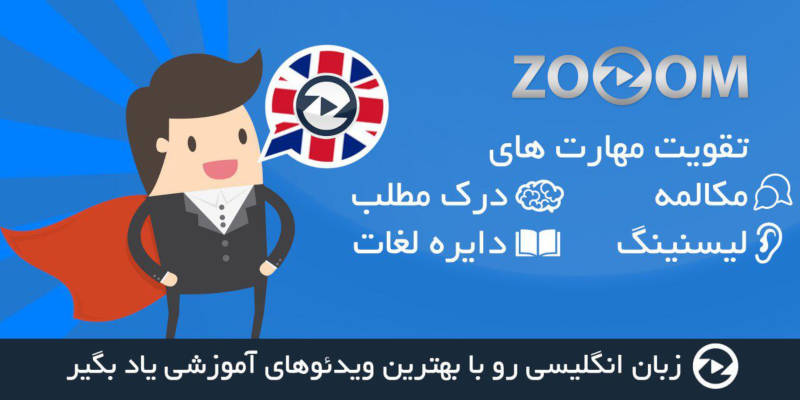 فایل ویدیویی
متن انگلیسی درس
Toy story2 part 2
What happened?
Woody's been shelved.
Andy!
Woody?
Woody? Honey, are you okay?
Yee-haw! Ride 'em, cowboy!
He's back? Hey, everybody! Andy's back!
He's back early from cowboy camp!
Places, everybody! Andy's coming!
Yeah!
Hey, Woody! Did you miss me?
Giddyap, giddyap, giddyap. Ride 'em, cowboy!
I forgot. You're broken.
I don't wanna play with you any more.
No, Andy! No. No, Andy! No!
Andy. Andy.
Bye, Woody.
No! No! Andy!
Wheezy, is that you?
Hey, Woody.
What are you doing up here?
I thought Mom took you to get your squeaker fixed months ago.
She just told him that to calm him down
and then put me on the shelf.
Why didn't you yell for help?
Well, I tried squeakin'.
But I'm still broken. No one could hear me.
Besides, the dust aggravates my condition.
What's the point in prolonging the inevitable?
We're all just one stitch away from here to there.
Yard sale? Yard sale!
Yard sale! Guys, wake up, wake up! There's a yard sale outside!
Yard sale?
Sarge, emergency roll call!
Sir, yes, sir! Red alert!
All civilians fall in position now! Single file! Let's move, move, move!
Hamm?

Here.

Potato Head, Mr. and Mrs.?
Here.
Troikas. Check, check, check, check, check.
I hate yard sales!
Someone's coming!
Okay. Let's see what's up here.
Bye, Woody.
Wheezy! Think, think, Woody. Think, think, think.
Hey. Here, boy. Here, Buster!
Up here! No, no, no, no, no, no!
Okay, boy. To the yard sale!
What's goin' on? He's nuts.
His arm ain't that bad.
Don't do it, Woody! We love you!
Careful on the steps, now.
Okay, boy. Let's go. And keep it casual.
Not that casual.
Piggy bank coming through, coming through.
Is he out there?
There he is.
He's getting in the box!
He's sellin' himself for 25 cents!
Woody, you're worth more than that.
Hold on. Hold on. He's got something.
Hey, it's not suicide. It's a rescue.
Good boy, Buster. Hold still. There. There you go, pal.
Bless you, Woody.
All right, now.
Back to Andy's room.
Way to go, cowboy.
Golly bob howdy!
Woody, I'm slipping!
Mommy… Mommy, look! Look at this!
Mommy, look! It's a cowboy dolly!
Hey, that's not her toy!
What's that little gal think she's doin'?
Mommy, Mommy, can we get it? Please? Mommy, please?
Oh, honey. You don't want that toy. It's broken.
There's a snake in my boot.
Original hand-painted face. Natural-dyed, blanket-stitched vest!
Little rip. Fixable. Oh, if only you had your hand-stitched, polyvinyl…
A hat! I found him! I found him! I found him!
Buster! Quiet down!
Excuse me. Can I help you?
Yes.
You can help take his paws off my pal.
I'll give you 50 cents for all this junk.
Oh, now, how did this get down here?
Hand her the sheriff.
Nice and easy.
$5.
I'm sorry. It's an old family toy.
Nowjust walk away.
Wait.

The other way.

I'll give you 50 bucks for it. -50 bucks ain't bad.

It's not for sale.

Everything's for sale.

Or trade. You like my watch?

Sorry.

He's safe. Way to go Andy's mom!
She showed him!
Molly, don't touch that, sweetie.
Yeah. Go home, Mr. Fancy Car.
What is it, Buzz?
What's happening?
What's he doing?
I can't watch! Can someone cover my eyes?
He's stealin' Woody!
What? He can't take Woody.
It's illegal.
Where's he going?
Do something.
Buzz!
Get him, Buzz.
Where's the red jacket?
Why would someone steal Woody?
All right. Let's review this one more time.
At precisely 8:32-ish,
Exhibit A, Woody, was kidnapped.
Exhibit B, a composite sketch of the kidnapper.
He didn't have a beard like that.
Fine. Etch, give him a shave.
The kidnapper was bigger than that.
Oh, picky, picky, picky.
Let's just go straight to Exhibit F.
The kidnapper's vehicle.
Now, the vehicle fled the scene in this direction.
Your eyes are in backwards. It went the other way.
Hey. Put a cork in it.
How do you spell FBI?
My crime scene!
Oh, why don't you watch where you're going, Godspilla?
I didn't know there was a crime scene.
Excuse me. Excuse me.
A little quiet, please. Thank you.
Lazy toy brain.
Lousy try, Brian.
What are you doing, Buzz?
It's some sort of message encoded on that vehicle's I.D. tag.
Liz try bran.

It's just a licence plate.

It's just a jumble of letters.
Yeah, and there are about
3.5 million registered cars in the tri-county area alone.
Lou's thigh burn.
Oh, this can't help. Let's leave Buzz to play with his toys.
Toy. Toy. Toy. Hold on!
Al's Toy Barn.
Al's Toy Barn!
Etch, draw that man in a chicken suit.
It's the chicken man!
That's our guy.
I knew there was something I didn't like about that chicken.
Yeah, yeah, yeah. I'll be right there.
And we're gonna do this commercial
مشارکت کنندگان در این صفحه
تا کنون فردی در بازسازی این صفحه مشارکت نداشته است.
🖊 شما نیز می‌توانید برای مشارکت در ترجمه‌ی این صفحه یا اصلاح متن انگلیسی، به این لینک مراجعه بفرمایید.