سرفصل های مهم
قسمت 04
توضیح مختصر
زمان مطالعه

20 دقیقه

سطح

خیلی ساده
دانلود اپلیکیشن «زوم»
این درس را می‌توانید به بهترین شکل و با امکانات عالی در اپلیکیشن «زوم» بخوانید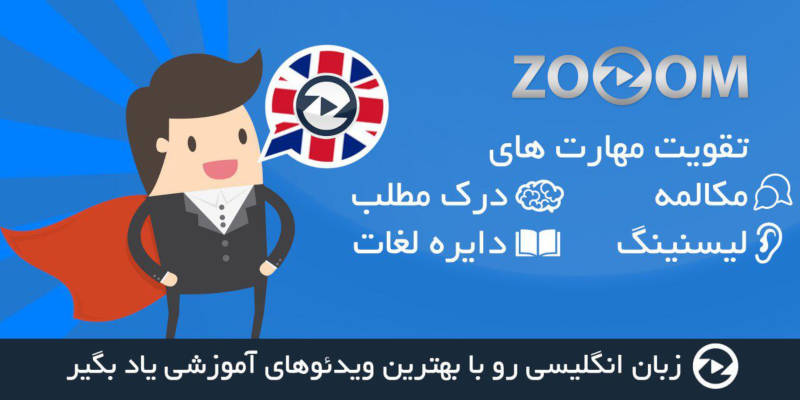 فایل ویدیویی
متن انگلیسی درس
Toy story 2 part 4
Yeah, but… No, no, no, no, no! It was… It was an accident.
I mean…
Sounds like he really loves you.
It's not like that, okay? And I'm not going to any museum!
Well, I'm not going back into storage!
Al's coming!
Go! Go on, Jessie.
Jessie, look at me.
I promise you'll come out of the box. Now go! Go!
It's show time!
Oh, money, baby. Money, money, money.
And now
the main attraction.
No! His arm! Where's his arm?
No. No, no, no, no!
What am I gonna do? I know. I know.
Come on! Come on! Come on! Pick up the phone!
I got an emergency.
I'm busy.
Yes, we're all busy.
Look. It has to be tonight.
All right. All right. But first thing in the morning.
It's gone! I can't believe it!
My arm is completely gone!
All right. Come here. Let me see that.
Oh, it's just a popped seam,
easily repaired.
You should consider yourself lucky.
Lucky?
Are you shrink-wrapped? I am missing my arm!
Big deal.
Let him go. I'm sure his precious Andy
is dying to play with a one-armed cowboy doll.
Why, Jessie, you know he wouldn't last an hour on the streets in his condition.
It's a dangerous world out there for a toy.
All right. Nobody look till I get my cork back in.
Good work, men. Two blocks down and only 19 more to go.
Are we gonna do this all night? My parts are killing me.
Come on, fellas.
Did Woody give up when Sid had me strapped to a rocket?
And did he give up when you threw him out of the back of that moving van?
Oh, you had to bring that up.
No, he didn't!
We have a friend in need, and we will not rest until he's safe in Andy's room!
Now let's move out!
And that concludes our broadcast day.
Bullseye. Bullseye, go, go, go, go.
Come on. You don't wanna help me. I'm the bad guy.
You're gonna go back in storage because of me, remember? Just go.
Bullseye… All right. All right.
But you have got to keep quiet. Come on.
Over here. Attaboy.
Okay, Bullseye. Upsy-daisy.
Bullseye. Cut it out.
Stop it. Stop it, Bullseye. Stop it. Stop it.
Stop it.
Woody's Roundup Come on, it's time to play
No, Officer! I swear. What?
Get in there. There you go. Cheap case.
Where is the remote?
Where is the remote?
Why don't I put it in the same place every… Oh, here it is.
What is your problem? Look, I'm sorry I can't help you guys out.
Really, I am. But you didn't have to go and pull a stunt like that.
What? You think I did that?
Oh, right, right. The TVjust happened to turn on,
and the remote magically ended up in front of you!
You calling me a liar?
Well, if the boot fits…
Say that again.
If the boot fits.
Okay, cowboy.
How do you like that? Take it back! Take it back!
Don't think just 'cause you're a girl, I'm gonna take it easy on you.
Jessie, Woody, you stop this at once.
I don't know how that television turned on,
but fighting about it isn't helping anything.
If I had both my arms…
The fact is, you don't, Woody,
so I suggest you just wait until morning.
The cleaner will come, fix your arm…
And then I'm outta here!
Oh, no, no. Bullseye, don't take it that way.
It's just that Andy…
Andy, Andy, Andy.
That's all he ever talks about.
Hey, Buzz, can we slow down?
May I remind you that some of us are carrying over $6 in change?
Losing health units. Must rest.
Is everyone present and accounted for?
Not quite everyone.
Hey, guys. Why do the toys cross the road?
Not now, Hamm.
Oh, I love riddles. Why?
To get to the chicken on the other side!
The chicken!
Oh, well. We tried.
We'll have to cross.
What the…
You're not turning me into a mashed potato.
I may not be a smart dog, but I know what roadkill is.
There must be a safe way.
Okay. Here's our chance. Ready. Set. Go.
Drop!
Go!
Drop! I said "drop"!
Go!
Drop.
Go.
That went well.
Good job, troops. We're that much closer to Woody.
Oh, thank goodness you're here.
Is the specimen ready for cleaning?
So, how long is this gonna take?
You can't rush art.
مشارکت کنندگان در این صفحه
تا کنون فردی در بازسازی این صفحه مشارکت نداشته است.
🖊 شما نیز می‌توانید برای مشارکت در ترجمه‌ی این صفحه یا اصلاح متن انگلیسی، به این لینک مراجعه بفرمایید.