سرفصل های مهم
قسمت 06
توضیح مختصر
زمان مطالعه

20 دقیقه

سطح

ساده
دانلود اپلیکیشن «زوم»
این درس را می‌توانید به بهترین شکل و با امکانات عالی در اپلیکیشن «زوم» بخوانید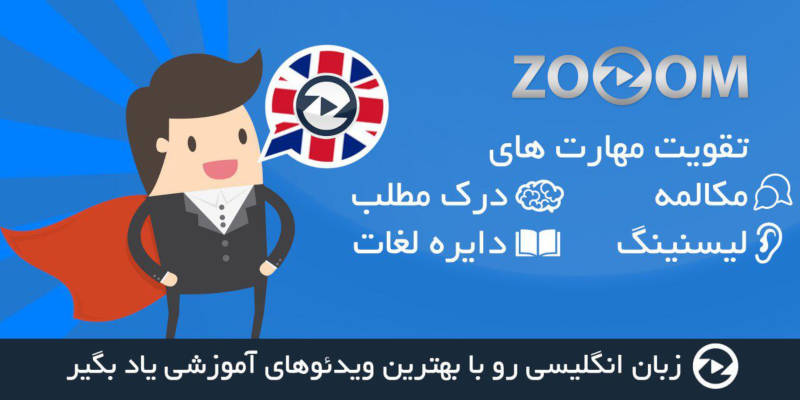 فایل ویدیویی
متن انگلیسی درس
Toy story 2 part 6
I was there to comfort her
And I knew that
She loved me
So the years went by
I stayed the same
But she began to drift away
I was left alone
Still I waited for the day
When she'd say
I will always love you
Lonely and forgotten
I never thought she'd look my way
She smiled at me and held me
Just like she used to do
Like she loved me
When she loved me
When somebody loved me
Everything was beautiful
Every hour we spent together
Lives within my heart
When she loved me
You never forget kids like Emily or Andy.
But they forget you.
Jessie, I didn't know.
Just go.
How long will it last, Woody? Do you really think
Andy is gonna take you to college or on his honeymoon?
Andy's growing up, and there's nothing you can do about it.
It's your choice, Woody.
You can go back, or you can stay with us and last forever.
You'll be adored by children for generations.
Who am I to break up the Roundup gang?
Hey, Woody, are you in here?

Nah. This one's empty too.

Woody! Woody!
Woody!
Pardon me, gentlemen,
but have either of you seen a cowboy doll with a bad arm?
Why, no, I haven't.

Hey! He was talkin' to me!

No! He was talkin' to me!
Why, you…
You see, all along,
we thought the way into Zurg's fortress was through the main gate,
but in fact the secret entrance is to the left, hidden in the shadows.
To the left in the shadows. Got it.
Someone's coming.
Everyone, take cover.
It was a big pile-up, but I don't want to bore you with the details.
Yes. Now, let me confirm your fax number.
-011… -011. Wait.
That's a lot of numbers. No. I got it.
It's him.
The chicken man.
Funny, he doesn't look like poultry.
That's the kidnapper, all right.
A kidnapper! An agent of Zurg if I ever saw one.
And the piéce de résistance!
I promise the collection will be the crown jewel of your museum.
It's Woody!
Now that I have your attention,
imagine we added another zero to the price, huh?
I'll pay anything you want.
Yes! Yes!
You got a deal! I'll be on the next flight to Japan!
Quick. Into the poultry man's cargo unit.
He'll lead us to Zurg. Move, move, move!
Don't touch my moustache!
Rich, rich, rich, rich!
Destroy Buzz Lightyear.
Destroy Buzz Lightyear. Destroy Buzz Lightyear.
He didn't take the bag!
No time to lose!
He's ascending in the vertical transporter.
All right, everyone. Hang on. We're gonna blast through the roof.
Buzz?
To infinity and beyond!
What are you? Insane? We're wasting time. Stand still, Godzilla.
I don't understand.
Somehow my fuel cells have gone dry.
Blast. He's on level 23.
How are we gonna get up there?
Maybe if we find some balloons, we could float to the top.
Are you kidding? I say we stack ourselves up,
push the intercom and pretend we're delivering a pizza.
How about a ham sandwich with fries and a hot dog?
What about me?
You can be the toy that comes with the meal.
Troops! Over here.
Just like you said, lizard man. "In the shadows to the left. "
Okay. Let's move!
Mission log. Have infiltrated enemy territory without detection
and are making our way through the bowels of Zurg's fortress.
You know, I think that Buzz aisle went to his head.
Oh, no. Which way do we go?
This way!
What makes you so sure?
I'm Buzz Lightyear. I'm always sure.
We've been detected. The walls! They're closing in! Quick!
Help me prop up vegetable man, or we're done for.
Hey! Put me down, you moron!
Guys, look! It's not the walls! It's the elevator!
Come on. We've got no time to lose. Everyone, grab hold!
What?
Buzz, why not just take the elevator?
They'll be expecting that.
Hey, Buzz! Stop!
Slow down!
To overnight six packages to Japan is how much?
That's in yen, right?
Dollars? You are deliberately taking advantage
of people in a hurry, you know that?
All right. I'll do it! All right. Fine.
I'll have the stuff in the lobby, and you'd better be here in 15 minutes,
because I have a plane to catch, do you hear me?
We're finally going. Can you believe it?
That's custom-fitted
foam insulation you'll be riding in, Bullseye.
First class all the way!
You know what? I'm actually excited about this.
I mean it. I really am!
And why shouldn't you be?
Yee-haw!
Swing your partner do-si-do
Look at you, dancing cowboy!
Look! I'm doin' the box step!
Hey, heads up down there!
Whoa! Pork bellies are fallin'.
Hey, how much farther, Buzz?
مشارکت کنندگان در این صفحه
تا کنون فردی در بازسازی این صفحه مشارکت نداشته است.
🖊 شما نیز می‌توانید برای مشارکت در ترجمه‌ی این صفحه یا اصلاح متن انگلیسی، به این لینک مراجعه بفرمایید.