سرفصل های مهم
قسمت 03
توضیح مختصر
زمان مطالعه

20 دقیقه

سطح

ساده
دانلود اپلیکیشن «زوم»
این درس را می‌توانید به بهترین شکل و با امکانات عالی در اپلیکیشن «زوم» بخوانید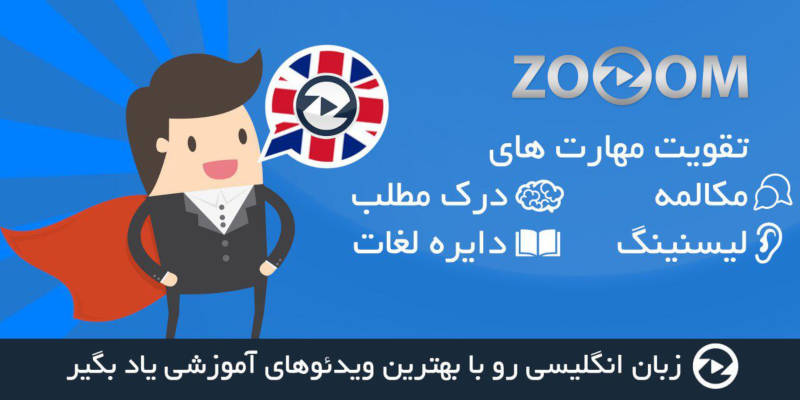 فایل ویدیویی
متن انگلیسی درس
Toy story 2 part 3
in one take, do you hear me
because I am in the middle of something really important.
You, my little cowboy friend,
are gonna make me big buck, buck, bucks.
Andy!
I can't believe I have to drive all the way to work on a Saturday.
All the way to work!
What? Whoa!
Hey! Stop! Horsey, stop! Stop! Sit, boy!
Stop it! Sit, I said!
Whoa! Whoa.
Yee-haw!
It's you! It's you! It's you! It's you! It's you!
It's really you!
What's me?
There's a snake in my boot.
It is you!
Please stop saying that.
Prospector said someday you'd come.
Sweet mother ofAbraham Lincoln!
The Prospector! He'll wanna meet ya!
Say "hello" to the Prospector!
It… It's a box.
He's mint in the box.
Never been opened.
Turn me around, Bullseye, so I can see.
Why, the prodigal son has returned.
Yee-haw!
It's you! It's you!
You're here! It's you! It's you! It's you!
Okay. I'm officially freaked-out now.
Oh, we've waited countless years for this day.
It's good to see you, Woody.

Listen. I don't know…

Hey, how do you know my name?
Everyone knows your name, Wood-y.
Why, you don't know who you are, do you? Bullseye?
That's me.
Wow.
Holy cow.
Cowboy Crunchies,
the cereal that's sugar-frosted and dipped in chocolate,
proudly presents…
Woody's Roundup Come on, it's time to play
There's Jessie the yodelling cowgirl
Look it! That's me!
Bullseye, he's Woody's horse
He's a smart one
Pete the old Prospector
Has anyone seen my pick?
And the man himself Of course, it's time for Sheriff Woody
He's the very best
He's the rootin'- est tootin'- est cowboy
In the wild, wild west
Woody's Roundup
I can't find it! It doesn't seem to be on any of these stations.
Keep looking.
You're going too slow.
Let me take the wheel.
It's too fast.
How can you even tell what's on?
I can tell.
Stop! Back, back, back!
Too late. I'm in the 40s. Got to go 'round the horn. It's faster.
Back, back! Stop!
And look for the giant chicken!
Now, Etch!
That's where I need to go.
You can't go, Buzz. You'll never make it there.
Woody once risked his life to save me.
I couldn't call myself his friend if I weren't willing to do the same.
So who's with me?
I'm packing you an extra pair of shoes and your angry eyes just in case.
This is for Woody when you find him.
All right,
but I don't think it'll mean the same coming from me.
Mr. Buzz Lightyear, you just gotta save my pal Woody.
I'll do my best, son.
Okay, fellas. Let's roll.
Geronimo!
You'd think with all my video game experience,
I'd be feeling more prepared.
The idea is to let go.
We'll be back before Andy gets home.
Don't talk to any toy you don't know!
To Al's Toy Barn and beyond!
They don't call this
the old abandoned mine for nothin', Prospector.
I reckon we oughta get outta here.
Where's my gold? Hold on. I'll light me a candle.
This sure is a fast-burnin' wick.
Blast us to smithereens! That there's dynamite!
Holy tarnation.
I'll call for help.
Hey, critters, go get Sheriff Woody. Now scurry!
Good job, Bullseye.
I reckon the new schoolhouse is finally done.
What's that?
Jessie and Prospector are trapped in the old abandoned mine,
and Prospectorjust lit a stick of dynamite thinkin' it was a candle,
and now they're about to be blown to smithereens?
Ride like the wind, Bullseye!
You're fannin' the flames, Jessie! It takes brains to put out that fire.
My biscuits are burnin'!
Will Woody and Bullseye land to safety?
Can they reach Jessie and Stinky Pete in time?
Tune in next week for the exciting conclusion, "Woody's Finest Hour. "
All right! All right! Next tape!
Hey, wait. What happened? What happens next?
Come on! Let's see the next episode!

That's it.

What?
The show was cancelled after that.
Wait. What about the gold mine and the cute little critters and the dynamite?
That was a great show! I mean, why cancel it?
Two words, Sput-nik.
Once the astronauts went up, children only wanted to play with space toys.
I know how that feels. But, still, my own show.
I mean, look at all this stuff!
Didn't you know?
Why, you're valuable property?!
I wish the guys could see this. Hey-howdy-hey. That's me.
I'm on a yo-yo.
Oh, hey. Nice teeth. And yet still a good-lookin' guy.
Oh, it's a bank! Cool.
What do you do? You push the hat, and out…
Oh, out come bubbles. Clever.
Oh, wow. Hey, what's this thing do?
I get it.
"There's a snake in my boot. "
Oh, hey, Bullseye. Go long! Go long!
A record player!
I haven't seen one of these in ages.
Okay, now. Slow.
Oh, that's funny, Bullseye.
Hop on, cowgirl! Think fast!
Not bad.
It's time forWoody's Roundup
He's the very best
He's the rootin'- est tootin'- est cowboy…
Look at us! We're a complete set!
Now it's on to the museum.

Museum?

What museum?
THE museum.
We're being sold to the Konishi Toy Museum in Tokyo.
No, no, no, no, no. I can't go to Japan.
What do you mean?
I got to get back home to my owner, Andy. Hey, look, look. See?
He still has an owner.
Oh, my goodness.
No. Can't go.
I can't do storage again. I just can't!
Jessie. Jessie.
I won't go back in the dark!
What's the matter? What's wrong with her?
Well, we've been in storage for a long time
waiting for you.
only interested in the collection if you're in it, Woody.
Without you, we go back into storage.
It's that simple.
It's not fair!
How can you do this to us?
Hey, look. I'm sorry, but this is all a big mistake.
You see, I was in this yard sale…
Yard sale?
Why were you in a yard sale if you have an owner?
Well, I wasn't supposed to be there. I was trying to save another toy when…
Was it because you're damaged? Did this Andy break you?
مشارکت کنندگان در این صفحه
تا کنون فردی در بازسازی این صفحه مشارکت نداشته است.
🖊 شما نیز می‌توانید برای مشارکت در ترجمه‌ی این صفحه یا اصلاح متن انگلیسی، به این لینک مراجعه بفرمایید.