سرفصل های مهم
قسمت 05
توضیح مختصر
زمان مطالعه

20 دقیقه

سطح

ساده
دانلود اپلیکیشن «زوم»
این درس را می‌توانید به بهترین شکل و با امکانات عالی در اپلیکیشن «زوم» بخوانید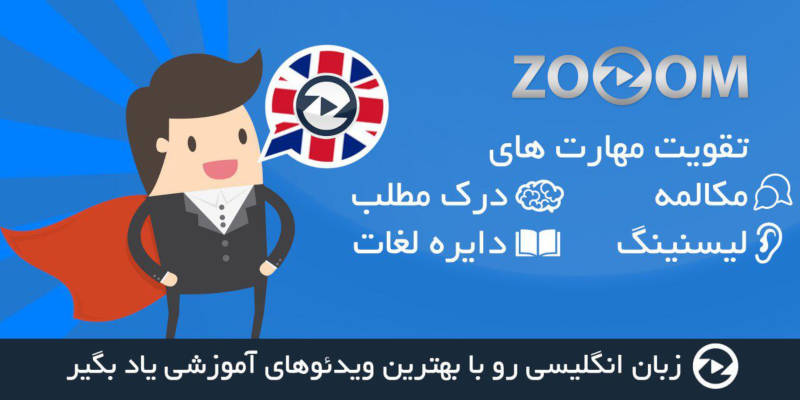 فایل ویدیویی
متن انگلیسی درس
Toy Story 2 part 5
Oh, no. It's closed.
We're not preschool toys, Slinky. We can read.
Hey, Joe, you're late.
We've got a ton of toys to unload.
All right. All right. I'm comin'. I'm comin'.
All right. Let's go.
But the sign says it's closed.
No, no, no, no. All together. Now!
Whoa, Nelly! How are we going to find Woody in this place?
Look for Al. We find Al, we find Woody. Now move out!
There you go.
He's for display only.
You handle him too much, he's not gonna last.
It's amazing. You're a genius. He's just like new.
Wow.
I could use one of those.
You know, they make it so you can't defeat Zurg unless you buy this book.
It's extortion. That's what it is.
Hey, I always thought the golden sector was the only…
I thought we could search in style.
Nice going there, Hamm. So how about letting a toy with fingers drive?
Am I really that fat?
What are you doing?
You're in direct violation
of Code 6404.5,
stating all Space Rangers are to be in hyper-sleep
until awakened by authorised personnel.
Oh, no.
You're breakin' ranks, Ranger.
Buzz Lightyear to Star Command.
I've got an AWOL Space Ranger.
Tell me I wasn't this deluded.
No back talk! I have a laser, and I will use it.
Mean the laser that's a light bulb?
Has your mind been melded? You could've killed me, Space Ranger.
Or should I say "traitor"?
I don't have time for this.
Halt!
I order you to halt!
Listen to me. Listen. Wait.
We've been down this aisle already.

We've never been down this aisle.

It's pink.
Face it. We're lost.
Back it up. Back it up.
What a great party?!
How low can you go? How low can you go?
Excuse me, ladies.
Does anyone know where we might find the Al ofAl's Toy Barn?
I can help.
I'm Tour Guide Barbie.
Please keep your hands, arms and accessories inside the car,
and no flash photography.
Thank you.

I'm a married spud.

I'm a married spud.
Then make room for the single fellas.
To our right is the Hot Wheels aisle. Developed in 1967,
the original series had 16 cars, including the Corvette.
I beg your pardon, ma'am, but where's Al's office?
Please hold all questions until the end of the tour. Thank you.
It says how you defeat Zurg! Look!
Excuse me, sir.

Get this outta here, geekosaur.

Look out!
Stop, stop, stop!
Turn into the spin, Barbie!
My source of power!
No! Come back! Hey!
Wait up! Hey! Come on! Slow down!
Dinosaur overboard! Slow down!
Remain seated, please.
Listen to me. Listen to me. You're not really a Space Ranger.
You're a toy. We're all toys. Do you hear me?
Well, that should hold you till the court martial.
Let me go! You don't realise what you're doing!
And this is the Buzz Lightyear aisle.
In 1995, shortsighted retailers did not order enough dolls to meet demand.
Hey, Buzz!
Halt! Who goes there?
Quit clownin' around and get in the car!
Buzz, Buzz, I know how to defeat Zurg!
You do?
Come on. I'll tell you on the way.
No, no, guys! You've got the wrong Buzz! You've got the wrong Buzz!
Say, where'd you get the cool belt, Buzz?
Well, slotted pig, they're standard issue.
No!
It's like printing my own money.
Yeah? What?
Mr. Konishi. Yes, I have the pictures right here.
In fact, I'm in the car right now on my way to the office to fax them to you.
I'm going through a tunnel! I'm breakin' up!
Oh, wow! Will you look at me? It's like I'm fresh out of the box!
Look at this stitching! Andy's gonna have a hard time rippin' this! Hello!
Hi! Hello!
Great. Now you can go.
Well, what a good idea.
Woody, don't be mad at Jessie.
She's been through more than you know.
Why not make amends before you leave, huh?
It's the least you can do.
All right. But I don't know what good it'll do.
Hey. Whatcha doin' way up here?
Thought I'd get one last look at the sun before I get packed away again.
Look, Jessie. I know you hate me for leaving,
but I have to go back.
I'm still Andy's toy.
Well, if you knew him, you'd understand. Andy's a real…
Let me guess. Andy's a real special kid.
And to him, you're his buddy, his best friend.
And when Andy plays with you, it's like even though you're not moving,
you feel like you're alive, because that's how he sees you.
How did you know that?
Because Emily was just the same.
She was my whole world.
When somebody loved me
Everything was beautiful
Every hour we spent together
Lives within my heart
And when she was sad
I was there to dry her tears
And when she was happy, so was I
When she loved me
Through the Summer and the Fall
We had each other That was all
Just she and I together
Like it was meant to be
And when she was lonely
I was there to comfort her
مشارکت کنندگان در این صفحه
تا کنون فردی در بازسازی این صفحه مشارکت نداشته است.
🖊 شما نیز می‌توانید برای مشارکت در ترجمه‌ی این صفحه یا اصلاح متن انگلیسی، به این لینک مراجعه بفرمایید.