سرفصل های مهم
بخش 02
توضیح مختصر
زمان مطالعه

7 دقیقه

سطح

سخت
دانلود اپلیکیشن «زوم»
این فصل را می‌توانید به بهترین شکل و با امکانات عالی در اپلیکیشن «زوم» بخوانید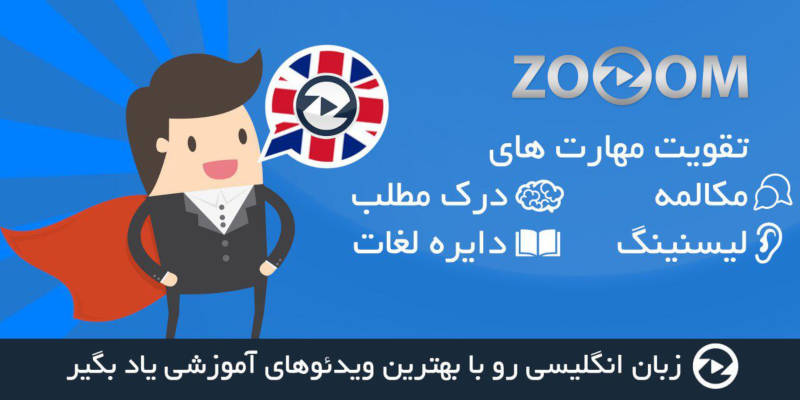 فایل ویدیویی
متن انگلیسی فصل
Wow.
BARB, There are caffeine stations
every 10 feet.
Soyfree soy latte? Thanks!
Hot. Not too bad yourself, monkey.
Caffeine patches are available 24 hours.
And our mochayoga classes are offered in beginner or grande.
Over here, indoor sports. Those are encouraged.
Oh, cool! I've never played volleyball.
Well, neither have they. You'll fit right in!
Can your ideas change the world?
Behold, the motivation pod. Can your ideas…?
I know, right?
Quinoa latte? Absolutely! Ha, ha, ha!
Can your ideas
change the world?
Yes, Chester V poster, they can!
Mine too! So can mine!
I have great ideas. Absolutely! I've got my idea pants on.
Thinkquanauts! Awesome!
Hey! Excuse me,
I'm so looking forward to working with you guy… Uh!
Aww!
That's where we belong, Steve.
Anxious! Oh, heh, heh.
That's not even a possibility until our next vesting ceremony.
FLINT, What's that? BARB, That's where Chester V
handpicks a great inventor and makes him into a Thinkquanaut.
When? When?
Next one's in six months, so submit your ideas
and who knows? He might choose you.
Really?
Hot chocolate with doublewhipped whipped cream?
Thanks. Happy inventing!
FLINT SCREAMING
FLINT GRUNTS
We're gonna have to get used to that landing.
Okay, Steve, we have six months until the vesting ceremony.
Let's do this thing.
Can.
That's the spirit, Steve!
FLINT, ON VIDEO Say goodbye
to ice cubes with the ReFreezeaFan!
Can your ideas change the world?
The Forkenknifenspooninator!
Can your ideas
change the world?
The Grocery Deliverator!
Whoa!
Can your ideas change the world?
Invisible coffee table! Ah!
Flint.
CHESTER, Can your ideas
change the world?
Flint!
The Celebrationator!
A party in a box for any occasion.
Okay, Steve, time to celebrate!
Celebrate!
Flint!
Happy birthday, Tim Lockwood!
Here you go, Dad. Hope you like it. Steve picked it out.
Steve!
DISCO MUSIC PLAYING OVER SPEAKERS
AUDIENCE APPLAUDING
Yeah. Yeah!
Okay, like we practiced. When I'm up on stage getting my vest,
you hit the red button when I say celebrate.
Celebrate!
Whoa. Careful, Steve!
This is a loaded partyinabox. CHESTER, Hello, Team Live Corp!
AUDIENCE CHEERS
It's a pleasure to welcome you
to our annual Thinkquanaut vesting ceremony!
Whoo! Chester V! Ha, ha, ha.
I have built the coolest, hippest company in the world.
As you all know, the Food Bar is the lifeblood of this company.
And this year, I've challenged myself to reinvent taste. Ooh.
So in two short weeks,
we shall release the new Live Corp Food Bar!
Version 8.0!
Yes! CHESTER, And now, without
further ado, who will be this year's
newest Live Corp Thinkquanaut?
Oh, ho, ho! Yeah!
CHESTER, We have received thousands of invention submissions
and today, one of them will be deemed
Thinkquanautworthy.
Thank you, Barb.
Whoo!
This person comes from an island.
Ohh. Uhhuh!
He's got a memorable mop of unruly hair.
Hair. Hair!
Ha, ha, ha! That's me!
Our newest Live Corp Thinkquanaut is,
Flint…
Yeah!
…Iy McCallahan! No.
Crikey blikey! Yes!
CHESTER, For inventing
a zeroemission car that runs on cute.
PURRS
SCREECHES
This is the greatest day of my life!
Didgeridoo! I'm finally a real inventor!
Sorry, Steve. No reason to celebrate.
Celebrate! Wait, Steve, no, no, no. No!
DISCO MUSIC PLAYING OVER SPEAKERS
He's a real baboon
He's a real baboon
MAN SCREAMS
LAUGHING
CODY CAMERON'S THE INVENTOR SONG PLAYING
The inventor walks home
His confidence shaken
He is sad and alone
So he calls up a friend
Hi, Sam, it's Flint.
I see you're live on TV with a tornado.
Probably why you're not answering the phone.
Thinkquanaut? I think not.
Ugh. Please call me back.
Okay. Bye!
SIGHS
Bad news! Sir, we lost contact
with Search Teams X and Y.
What? Yeah!
The situation is
grim, sir. Still no sign of the FLDSMDFR.
Should I send in Team Z?
Are you mad, Barb? We'll be all out of alphabet.
Look, we're running low on Thinkquanauts. We need
someone expendable.
Someone who knows the island inside and out.
Someone who's smart, but still naive.
Someone who idolizes me,
has recently hit rock bottom
and will now do just about anything I ask.
Where are we gonna find someone so desperate?
I think we already have.
GROANS
Sprinkles!
Fire!
Flint, who's number one? Oh.
Tada!
مشارکت کنندگان در این صفحه
تا کنون فردی در بازسازی این صفحه مشارکت نداشته است.
🖊 شما نیز می‌توانید برای مشارکت در ترجمه‌ی این صفحه یا اصلاح متن انگلیسی، به این لینک مراجعه بفرمایید.