سرفصل های مهم
بخش 02
توضیح مختصر
زمان مطالعه

8 دقیقه

سطح

سخت
دانلود اپلیکیشن «زوم»
این فصل را می‌توانید به بهترین شکل و با امکانات عالی در اپلیکیشن «زوم» بخوانید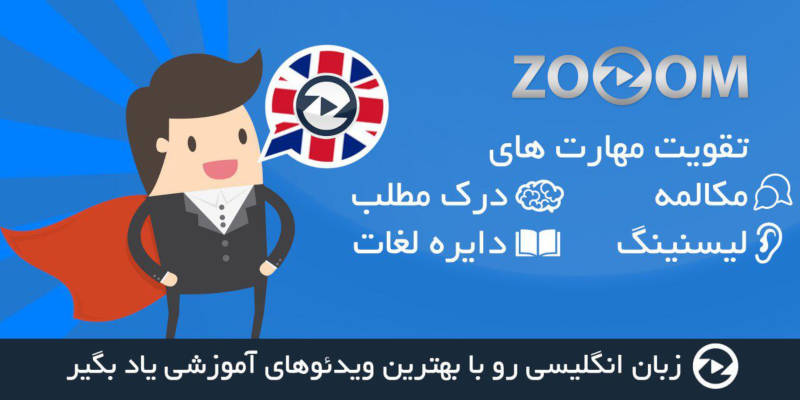 فایل ویدیویی
متن انگلیسی فصل
Mmhm.
KIDS ON TV Look out, Baby Brent!
Uhoh.
MALE ANNOUNCER ON TV Baby Brent Sardines.
FEMALE ANNOUNCER Handpacked in Swallow Falls.
As your mayor, I know it's time to put our sardinecanning past behind us
and look to the future.
Sardine tourism!
That's why, without consulting anyone,
I spent the entire town budget on the thing that is under this tarp,
which I will be unveiling today.
at noon.
Featuring a live appearance by Baby Brent himself.
BRENT What is up, everybody?
Hey. Hey, it's Baby Brent.
What you doing? Stacking cans with me on them as a baby?
Uhoh. Hahaha.
Anyways, who wants to watch me cut the ribbon
at the mayor's unveiling thing?
I'll be using these bad boys to help save the town.
Booyow! Haha.
All right, you guys. Sardines, yeah.
Swallow Falls forever! Oh. What a delight.
Listen, you, uh… Maybe you wanna go to that unveiling?
You know, Dad, why don't you go ahead. I'll, uh…
I'll hold down the fort here.
Really? You sure you can handle it?
Hehhehheh. Yeah, Dad, I'm pretty sure I'll be fine.
Ha. All right, then.
I'll be back in half an hour, skipper.
Okay. Bye.
This hellhole is too small for me, Brent.
I wanna be big.
I want people to look at me and say, That is one big mayor.
And that's why this has to work.
It has to work.
Otherwise, I'm just a tiny mayor of a tiny town,
full of tiny sardinesucking knucklescrapers.
But not me, right?
Oh, not you, Brent. No. You've always been like a son to me.
Hehey, everybody.
Under this tarp is the greatest tourist attraction ever built by humans.
We just need 17,000 more gigajoules.
MAYOR An attraction so… Go, go, go.
What are you doing, Flint Lockwood? Wha…! Oh!
Just, uh, holding my hands, uh, behind my back respectfully, sir.
You know what you are, Flint Lockwood?
No. A shenaniganizer.
A tomfool.
You see my beautiful angel son Cal? What's up?
I love him so much. This is my only son.
I want him to have a bright future.
A future in which you don't ruin our town's day
with one of your crazy science doodlybopper thingies.
Well, that's all behind me…
You see this contact lens, Flint Lockwood?
Mmhm. This contact lens represent you.
All right. And my eye represents my eye.
Okay. I got my eye on you.
Oh, my gosh, a jaywalker. Hey.
And I've arranged for live coverage from a major network
and their most experienced professional reporter.
WOMAN Oh, just send the intern. She's cute and she's super perky.
Well, those are the only things we look for in a TV weatherperson.
Intern. How would you like to do a weather report from a rinkydink island
in the middle of the ocean as a favor to my cousin?
Really?
Can you believe it, Manny?
Temporary professional meteorologist.
Whoo! Okay, Manny, what about this?
Welcome, America, I'm Sam Sparks.
Hello, America, Sam Sparks here.
America, hi. I didn't see you there.
It's me, Sam Sparks.
On my way across the ocean.
MAYOR Now, when she gets here, I wanna see a lot of smiling faces.
Act like, Hey, whoa.
FLINT This is a great idea.
MALE ANNOUNCER ON TV Weather News Network.
Weather news happens,
or not.
Now we're over to Swallow Falls,
where our intern is on her first day on the job.
Or should I say, first gray on the job.
Looks pretty cloudy there, intern.
Hello, Sam Sparks, I'm America.
It's Swallow Falls degrees and, uh… Well, let's just go to the mayor.
Thank you and welcome, national television audience.
You are about to witness an historic event, undoubtedly…
And now, here to cut the ceremonial ribbon.
Swallow Falls' favorite son, Baby Brent!
He's still got it, folks.
Yeah.
I'm the best person in the whole town.
Uhoh.
Oh! Food synthesis, go.
My chest hairs are tingling. Something's wrong.
Well, here it is. The attraction the whole world has been waiting for
Sardine Land.
With rides and exhibits.
And featuring Shamo, the world's largest sardine
and his flaming hoop of glory.
Those of you in the splash zone, look out.
MAN Yeah!
MACHINE Cheeseburger.
EARL Flint Lockwood.
Just a second. I'm in the middle of a…
Ah! Ah!
Well, looks like things in Swallow Falls are sardine to get better. For…
Whatjust happened to me?
Ah! Sorry.
Oh!
No.
Ah! You're under arrest, Flint Lockwood.
Thank goodness you only caused minimal damage to Sardine Land.
Aw, come on.
BRENT I really shouldn't be running with these.
STEVE Jump, jump, jump, run, run, jump, jump, run.
Yippee!
MAN It's a good thing no one got hurt! EARL Flint Lockwood!
WOMAN I didn't get hurt, but that does not mean that I'm not still mad at you.
مشارکت کنندگان در این صفحه
تا کنون فردی در بازسازی این صفحه مشارکت نداشته است.
🖊 شما نیز می‌توانید برای مشارکت در ترجمه‌ی این صفحه یا اصلاح متن انگلیسی، به این لینک مراجعه بفرمایید.