سرفصل های مهم
بخش 04
توضیح مختصر
زمان مطالعه

8 دقیقه

سطح

سخت
دانلود اپلیکیشن «زوم»
این فصل را می‌توانید به بهترین شکل و با امکانات عالی در اپلیکیشن «زوم» بخوانید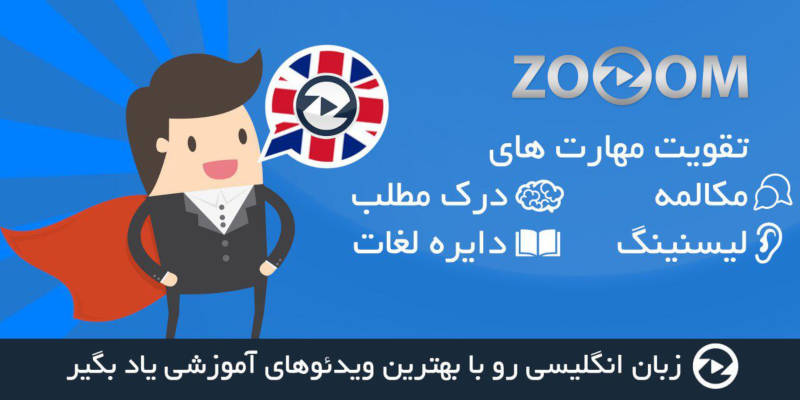 فایل ویدیویی
متن انگلیسی فصل
FLINT It's working.
What do you guys want for breakfast?
Gummi Bears. Whoa, Steve, no.
We both know how you get around Gummi Bears.
How about
eggs. And toast.
Orange juice. And.
BOTH Bacon.
What are you doing?
Nothing.
To the computer.
SAM So you're sure this is safe?
Hehheh. Don't worry. I have a Dangeometer that lets us know
if the food is going to overmutate.
SAM What happens if the food overmutates?
FLINT I don't know. But that'll never happen.
All right, this probably won't explode.
What?
MACHINE Bacon.
Well, those cheeseburgers were only the beginning
because a breakfast system is on its way to Swallow Falls.
My forecast?
Sunny side up.
Yeah. Yeah.
Flint, my boy. Can you do lunch?
All right, here's the skinny
You keep making it rain the snackadoos,
weathergirl provides free advertising,
I have taken out a very highinterest loan
to convert this Podunk town into a tourist foodtopia.
All you have to do is make it rain food three meals a day,
every day for the foreseeable future,
and in 30 days we hold a grand reopening of the island
as a mustsee cruise destination.
And everyone, everywhere,
is going to love your invention.
Do you think so?
I know so.
Now that's what I call poultry in motion.
Mr. Lockwood, may I please have waffles?
Falafels? Jellybeans.
Avocado. Coming right up.
Leftovers?
Not a problem with Flint Lockwood's latest invention, the Outtasighter,
sonamed because it catapults uneaten food out of sight,
and therefore, out of mind.
Huh?
KIDS Jellybeans!
Awesome.
BLT. MAN 1 Doughnuts.
Pie.
Gummi bears.
Fish. MAN 2 Crème brûlée!
A pizza stuffed inside a Turkey,
the whole thing deepfried and dipped in chocolate.
It's me, the mayor. Oh. Uh…
You look different. Uh…
Did you get a new haircut?
Yes, I did. Thank you for noticing.
I love you, kid. BOY 1 Thanks, Dad. I love you.
I love you, kid. BOY 1 Thanks, Dad. I love you.
BOY 2 I love spending time with you, Dad.
Hey, Dad, I'm headed back to the lab.
If you wanna come, I could show you how I make the food.
Uh… No, thanks.
That technofood, it's… It's too complicated for an old fisherman.
Got it.
Could still use your help around here, though, you know.
I'm working with the mayor now, Dad.
I mean, the town's grand reopening is in, like, a week.
Right. Got it.
Flint Lockwood?
FLINT Yeah? Uh…
It's my son Cal's birthday tomorrow,
and I was just wondering if you could make it rain something special.
Well, I'm pretty backed up on requests.
Plus, you're always mean to me.
It'll be just one time,
for my special angel's special day.
Uh… I don't know.
You know, I don't wanna overwork the machine, so…
Okay. I knew it was a long shot.
I just wanted Cal to see how much his father loves him.
I thought you would understand.
You know how fathers always trying to express
their love and appreciation for their sons.
Earl, wait.
Whew.
Whew.
Touch. Touch. Touch.
I've got an idea.
Whoa.
Happy Birthday, son.
Dad?
This is your day. Go have fun.
I love you guys. You're awesome. EARL I love you too, son.
CAL Whoo! REGINA Have a good time, baby.
KIDS Ice cream!
Yeah! Cool.
BOY Strawberry's my favorite.
CAL Come on, Dad.
I don't know, Cal.
This doesn't look safe!
I love you, son.
I know, Dad. You tell me every day.
Flint, this is amazing.
And designing the ice cream to accumulate into scoops,
I don't know how you're gonna top this.
Maybe with hot fudge.
CAL Hey, Flint.
You wanna be in a snowball fight with us?
Flint, what's the problem?
I've never actually been in a snowball fight.
Really? I don't even know the rules.
Is there like a point system or is it
to the death? No… Ah…
You've nev…? I mean, look, even Steve is throwing chocolate snowballs.
Oh. Eh.
So like this?
No, harder than that.
Oh. Snowball! Snowball, snowball, snowball!
Snowball. Snowball.
Well, something to be said for enthusiasm.
Snowball!
Snowball!
Snowball and snowball.
WOMAN Kids? What's going on?
Snowball. Hahaha.
BOY Snowball. GIRL Snowball. Snowball.
SAM ON TV I scream, you scream,
we all scream for Flint Lockwood's latest tasty townwide treat,
with flurries of frozen fun on what the mayor declared to be
an ice cream snow day.
He'd also like to invite everyone in the world to catch a cruise liner
and come on down this Saturday
for the grand opening of Chew And Swallow,
a town that is truly à la mode.
WOMAN 3 IN BRITISH ACCENT A town that is truly topped with ice cream.
مشارکت کنندگان در این صفحه
تا کنون فردی در بازسازی این صفحه مشارکت نداشته است.
🖊 شما نیز می‌توانید برای مشارکت در ترجمه‌ی این صفحه یا اصلاح متن انگلیسی، به این لینک مراجعه بفرمایید.