سرفصل های مهم
بخش 06
توضیح مختصر
زمان مطالعه

9 دقیقه

سطح

سخت
دانلود اپلیکیشن «زوم»
این فصل را می‌توانید به بهترین شکل و با امکانات عالی در اپلیکیشن «زوم» بخوانید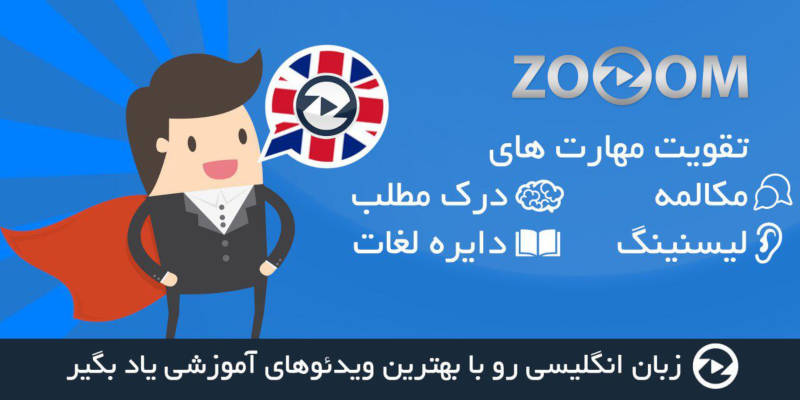 فایل ویدیویی
متن انگلیسی فصل
FLINT Get with the times, man.
I mean, there's no pleasing that guy.
He just wants to take anything good I do and just smoosh it.
Ah!
These are big hot dogs.
Man.
I mean, this isn't that bad.
Is it, Steve? Yellow.
Ah. You're right, Steve.
The Dangeometer is in the yellow.
I don't know what to do.
MAYOR I do
Declare these hot dogs to be delicious!
Oh, no. Whoa!
How did you get in here?
Tomorrow's the big day, Flint.
The entire town's fate is resting on your food weather.
I'm thinking pasta.
Some light apps. I know you won't let us down.
Well, Mr. Mayor, I think there's something you should see.
What?
This is the molecular structure of a hot dog that fell last week.
And this is the molecular structure of a hot dog that fell today.
The machine uses microwave radiation
to mutate the genetic recipe of the food.
The more we ask it to make, the more clouds it takes in,
the more radiation it emits, the more these molecules could overmutate.
I think that's why the food is getting bigger.
Here's what I heard Blah, blah, blah.
Science, science, science, bigger.
And bigger is better.
Everyone's gonna love these new portion sizes.
Oh! I know I do.
My dad thinks I should turn it off.
Geniuses like us are never understood by their fathers, Flint.
But what if things go…
Who needs the approval of one family member
when you can have it from millions of acquaintances?
Not to mention that little cutlet, Sam Sparks.
And me.
I've always felt that you were like a son to me, Flint.
And I'm gonna be so proud of you tomorrow when you cut that ribbon,
save the town,
and prove to everybody what a great inventor you are.
So here's the cheese
You can keep it going,
get everything you've ever wanted,
and be the great man I know you can be.
Or you can turn it off,
ruin everything,
and no one will ever like you.
It's your choice.
Choice.
Choice.
Choice.
Choice.
Choice.
Okay.
I mean, bigger is better,
right?
Oh, yeah.
MACHINE OVERLAPPING VOICES Spaghetti. Asparagus. Celery.
Garlic bread. Meatball. Shrimp.
MAN 1 Looks safe to me. MAN 2 And sanitary too.
Whoa.
MAYOR Who's hungry?
Welcome, tourists, to Chew And Swallow.
That is one big mayor.
Delight in our nachocheese hot Springs.
Allow your kids to eat all the junk food they want,
in our completely unsupervised Kid Zone!
CAL I've got jellybeans for teeth.
And when the fun is done,
gaze upon the sunset cresting over Mount Leftovers.
From which we're protected by a presumably indestructible dam.
We've got people here today from all around the world,
from as far as China to West Virginia.
Also I think there's some Canadians here.
Flint. You need to look at this.
Why aren't you on TV? You're supposed to be broadcasting this.
There's a problem. The food's getting bigger.
I know, it's great. Bigger portion sizes. Everyone loves it.
I'm not sure we're doing the right thing here.
What if we've bitten off more than we can chew?
For the first time in my life, everybody loves something that I've done.
Why can't you just be happy for me,
and go say the weather or something. Jeez.
MAYOR And without further ado,
our town's hero and my metaphorical son,
Flint Lockwood.
MAN 1 Yeah, Flint.
Thank you. Thank you, everyone.
MAN 2 Sign my shrimp. FLINT Thank you.
MAN 3 Yeah. Yeah. Whoo! MAN 4 I love you.
I admire your quirkiness, dude.
Brent, we're gonna need you to hand over the ceremonial scissors.
But…
No.
You can't. You can't take them. Here you go.
No. I'm Baby Brent.
Uhoh.
Put your clothes back on.
Who am I?
Go ahead, Flint.
Everybody loves you.
CROWD CHANTING Lockwood! Lockwood! Lockwood!
Lockwood! Lockwood! Lockwood!
CROWD Lockwood! Lockwood! Lockwood!
CROWD Lockwood! Lockwood! Lockwood!
STEVE Danger. Danger. Danger.
Saltandpepper wind? Ugh!
Oregano.
Mamma Mia.
Sam, wait. No, I can turn it off.
I can turn it off.
FLINT All right, kid, it's all gonna be okay.
Oh, no.
Pardon me. Pardon me.
FLINT Excuse me. Oh. No problem.
Whoa! Ha!
No.
Gummi Bears. Not now, Steve.
MAN Condiments? Salt? Pepper?
Flint.
This is Sam Sparks, live from Chew And Swallow,
where a spaghetti twister… Ho. Ho.
Sam, hey, we love a good storm over here, but you look like a nerd.
Patrick, several children are stranded in the path of this tomato tornado.
My tummy hurts.
Cal!
Yikes. What is that, a scrunchie? I haven't seen one of those since 1995.
What? We have an actual weather emergency.
Haha. Well, we'll get right back to that storm,
and hopefully Sam'll look a little more appealing. Boop.
Steve, we just have to upload the kill code and then we'll shut down the…
Oh! What are you doing here?
I've been ordering dinner for the last 10 minutes.
Why? Is something going on? I've gotta stop the machine.
Everyone's in danger because of me.
Oh, it can't be that bad.
No. Oh, ha… Well, I'm out of here.
I can still stop the order with the kill code.
مشارکت کنندگان در این صفحه
تا کنون فردی در بازسازی این صفحه مشارکت نداشته است.
🖊 شما نیز می‌توانید برای مشارکت در ترجمه‌ی این صفحه یا اصلاح متن انگلیسی، به این لینک مراجعه بفرمایید.