سرفصل های مهم
بخش 02
توضیح مختصر
زمان مطالعه

10 دقیقه

سطح

سخت
دانلود اپلیکیشن «زوم»
این فصل را می‌توانید به بهترین شکل و با امکانات عالی در اپلیکیشن «زوم» بخوانید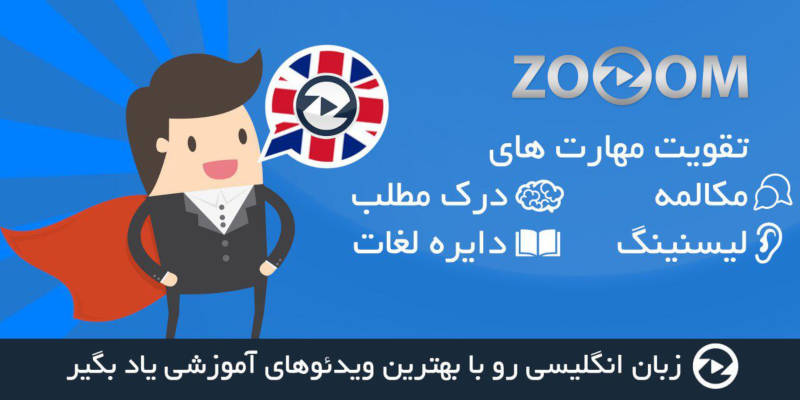 فایل ویدیویی
متن انگلیسی فصل
Wow!
What? Where?
Whoa, foot is asleep.
Ah, pins and needles!
Good afternoon, Mr. Gru.
Eh.
I apologize for our methods in getting you here.
I don't. I'd do it again in a heartbeat.
I am not gonna lie, I enjoyed that.
Every second of it. Gave me a bit of a buzz, actually.
That's enough, Agent Wilde.
Sorry, sir.
Okay, this is bogus!
I don't know who you people think you are, but…
We are the AntiVillain League.
An ultrasecret organization dedicated to fighting crime on a global scale.
Rob a bank, we're not interested. Kill someone, not our deal.
But you want to melt the polar ice caps, or vaporize Mount Fuji,
or even steal the Moon…
Then we notice.
First of all, you got no proof that I did that.
Second, after I did do that, I put it back!
We're well aware of that, Mr. Gru.
That's why we brought you here.
I am the League's director, Silas Ramsbottom.
Bottom.
Hilarious.
Agent Wilde?
Oh, me now? Ah.
Um, recently, an entire topsecret lab
disappeared from the Arctic Circle.
Yeah, the entire lab, just…
Gone. Where did it go?
I don't care.
Hmm. The lab was devoted to experiments
involving PX41, a transmutation serum.
What is PX41, you ask? Mmm, it's pretty bad. Look.
Ah!
Huh, you usually don't see that in bunnies.
As you can see, in the wrong hands, the PX41 serum
could be the most devastating weapon on Earth.
Fortunately, it has a very distinct chemical footprint.
And using the latest chemtracking technology,
we found traces of it in the Paradise Mall.
A mall?
Precisely. And we believe that one of these
shop owners is a master criminal.
And that's where you come in.
As an exvillain, you know how a villain thinks, how a villain acts.
The plan is to set you up undercover
at a shop in the mall, where hopefully you'll be able…
Okay, I see where this is going,
With all the Mission Impossible stuff, but no. No!
I'm a father now. And a legitimate businessman.
I am developing a line of delicious jams and jellies.
Jams and jellies?
Oh, attitude! That's right!
So, thanks, but no thanks.
And here's a tip. Instead of tasing people and kidnapping them,
maybe you should just give them a call!
Good day, Mr. Sheepsbutt.
Ramsbottom.
Oh, yeah, like that's any better.
Hello.
Look, I probably shouldn't be saying this,
but your work as a villain was kind of amazing.
So, if you ever wanna get back to doing something awesome,
give us a call.
Hey, I told you guys to get to bed.
Oh, sorry.
So, when you going on your date?
What?
Remember, Miss Jillian said she was arranging a date for you.
Yeah, well, she is a nut job, and I'm not going on any date.
Why not? Are you scared?
Hey, did you guys see the Moon landing on TV?
Yeah, I can't believe it. It's so cool!
Excuse me? Lisa? I was talking to Billy the other day.
No way!
He is so cute.
Hey, Lisa, I was wondering if you…
Ew! Gru touched Lisa! Gru touched Lisa!
Ew!
Lisa's got Gruties!
Scared? Of what? Women? No! That's bonkers!
I just have no interest in going on a date, that's all. Case closed.
I'm not scared. Of women. Or dates.
Let's go to bed.
Good night, Edith.
Good night, Margo. Whoa, whoa, whoa.
Hold the horses. Who are you texting?
No one. Just my friend Avery.
Avery. Avery? Is that a girl's name or a boy's name?
Does it matter?
No, no, it doesn't matter unless it's a boy!
I know what makes you a boy.
Uh, ooh,
You do?
Your bald head.
Oh, yes.
It's really smooth.
Sometimes I stare at it, and imagine a little chick popping out.
Peep peep peep.
Good night, Agnes.
Never get older.
Hey, oh!
Uh…
Okay, okay.
Hey, Tim, nice haircut!
Donnie, hang in there, baby! It's almost Friday.
So, how's today's batch, Dr. Nefario?
I developed a new formula
which allowed me to get every known
kind of berry into one flavor of jelly.
That tastes good!
I love the flavor of that!
It's horrible, isn't it?
No, no!
Oh, we're making great progress!
Here, try some of this.
Mmm.
Ah.
Whoa.
Okay, just because everybody hates it, doesn't mean it's not good!
Listen, Gru,
there's something I've been meaning
to talk to you about for some time now.
What? What's wrong?
Um…
I miss being evil.
Sinister plots, largescale crimes, it's what I live for.
I mean, don't you think there's more to our future than jelly?
Well, I'm also considering a line of jams.
Um, the thing is, Gru,
I've had an offer of employment elsewhere.
Dr. Nefario!
Come on, you're kidding, right?
It's a great opportunity for me.
Bigger lab, more evil,
full dental.
مشارکت کنندگان در این صفحه
تا کنون فردی در بازسازی این صفحه مشارکت نداشته است.
🖊 شما نیز می‌توانید برای مشارکت در ترجمه‌ی این صفحه یا اصلاح متن انگلیسی، به این لینک مراجعه بفرمایید.