سرفصل های مهم
بخش 03
توضیح مختصر
زمان مطالعه

9 دقیقه

سطح

سخت
دانلود اپلیکیشن «زوم»
این فصل را می‌توانید به بهترین شکل و با امکانات عالی در اپلیکیشن «زوم» بخوانید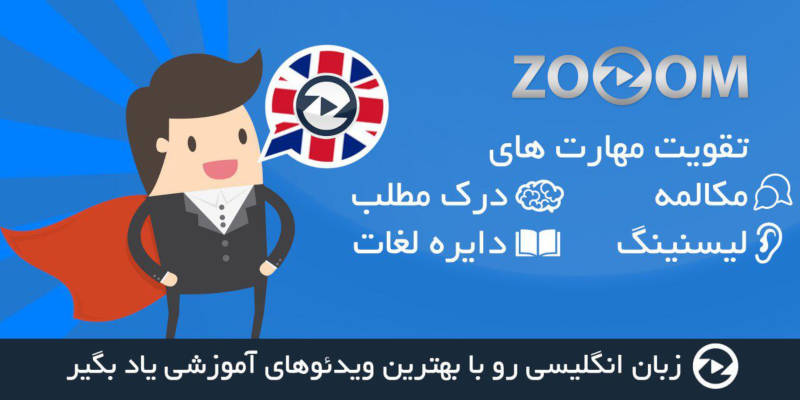 فایل ویدیویی
متن انگلیسی فصل
Very well.
Let us give you the proper sendoff.
Minions!
The highest honor awarded to Dr. Nefario
for your years of service,
the 21fart gun salute!
Uh, I counted 22.
Farewell, my friends.
This may take a while.
Go about your business.
I miss you already!
Huh?
Huh.
Are you sure we should be doing this?
Yes, it's for his own good.
Okay, we need to choose a picture.
No.
Scary.
Weird.
What is that?
Good morning, girls! I have an announcement to make.
Hey, what celebrity do you look like?
Uh, Bruce Willis.
Mmm, no.
Humpty Dumpty!
Ooh, Gollum!
Okay, what are you doing?
We're signing you up for online dating!
Oh, okay. What? No, no, no.
Oh, come on. It's fun.
And it's time for you to get out there.
No! Stop! No one is ever getting out there! Ever!
Oh! Okay, now for the announcement.
I have accepted a new job.
Whoa! Really?
Yes, I have been recruited by a topsecret agency
to go undercover and save the world!
You're gonna be a SPY?
That's right, baby!
Gru's back in the game.
With gadgets and weapons and cool cars. The whole deal.
Awesome!
Are you really gonna save the world?
Yes. Yes, I am.
Ah!
Hmm.
Bake My Day.
Blech.
All right, here is the cupcake recipe I got off the Internet.
And don't go nuts with the sprinkles!
I wasn't expecting that. Or was I?
Ooh. You got a little…
Here, I'll get it.
Oh.
It's just spreading.
All right, all right. I got it! Stop it!
Oh.
I'll let you get it.
Yeah, what you just saw there was a little
something new I've been working on.
It's a combination of Jujitsu, Krav Maga, Aztec warfare
and krumping.
Okay, that's weird. Why are you here?
On assignment from Silas. I'm your new partner.
Yay!
What? No, no yay
Ramsbottom didn't say anything about a partner.
Well, it seems that because of your checkered past,
everyone else refused to work with you.
But not me. I stepped up.
And I'm new, so I kind of have to do what they tell me anyway.
Walla!
Ya!
Aah!
Do you know this guy?
Yes, he's one of my minions.
Oh, I'm sorry.
I should have known.
You are free to go.
Uh? Ah!
Kampai!
Oh!
Dave…
Earth to Dave!
Huh?
You can leave now.
Oh, uh…
So, what do we got? Who's on the list?
Fire them at me.
First suspect, Hedda Blumentoft,
proprietor of Mum's the Word Floral Shop.
No, not her.
Okay, moving on…
Chuck Kinney, owner of StuffABear.
Ooh.
I don't think so.
Hello?
Buenos dias, my friends!
I am Eduardo Perez,
owner of Salsa y Salsa restaurant, across the mall.
Now open for breakfast. And you are?
Gru. And this is Lucy. And we are closed.
This is just going to take un momenta.
I am throwing a big Cinco de Mayo party,
and I am going to need 200 of your best cupcakes
decorated with the Mexican flag.
It looks something like this.
What do you think?
Ooh. Oh.
Look away!
You, whoo.
Anyway, I have to go. It's all settled. I'll pick them up next week!
Have a good day. Come by if you get a chance, okay?
And welcome to the mall family.
El Macho.
What?
But it couldn't be.
What? What couldn't be?
That guy looks exactly like a villain named El Macho.
From about 20 years ago.
He was ruthless!
He was dangerous.
And as the name implies, very macho.
He had a reputation for pulling off heists using only his bare hands!
But sadly, like all the greats, El Macho was gone too soon.
He died in the most macho way possible.
Riding a shark
with 250 pounds of dynamite strapped to his chest
into the mouth of an active volcano!
It was glorious.
Yeah, sounds like El Macho's pretty dead.
They never found the body. Oh, no.
All that was ever retrieved was a pile of singed chest hair.
But that face! It has got to be El Macho!
Then what do you say you and I break into his restaurant? Tonight?
Yes, that's good, because I am telling you,
if anybody in this place has the PX41 serum,
it's him.
مشارکت کنندگان در این صفحه
تا کنون فردی در بازسازی این صفحه مشارکت نداشته است.
🖊 شما نیز می‌توانید برای مشارکت در ترجمه‌ی این صفحه یا اصلاح متن انگلیسی، به این لینک مراجعه بفرمایید.