سرفصل های مهم
بخش 02
توضیح مختصر
زمان مطالعه

8 دقیقه

سطح

سخت
دانلود اپلیکیشن «زوم»
این فصل را می‌توانید به بهترین شکل و با امکانات عالی در اپلیکیشن «زوم» بخوانید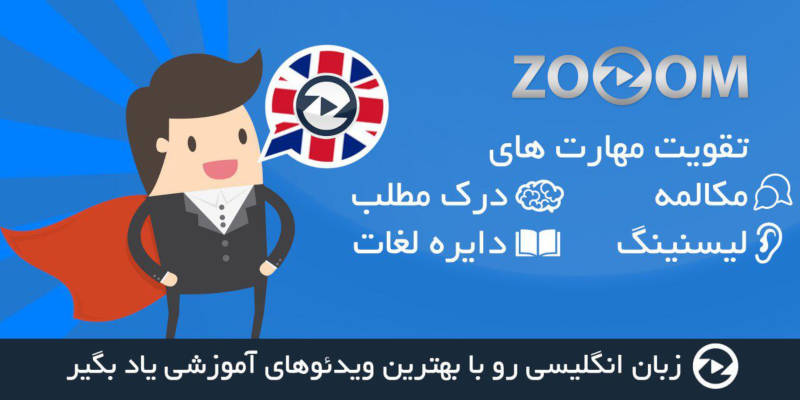 فایل ویدیویی
متن انگلیسی فصل
another breath about the guy.
And another thing!
Next time I see Bratt, I will moonwalk all over his stupid face!
Thank you all for coming at such short notice.
It is with great sadness that I inform you that, as of today,
I am retiring as head of the AVL.
Oh, no!
Your new leader is coming directly from head office.
Effective immediately.
She is the very gifted,
very ambitious, Miss Valerie da Vinci.
As I look out over all your faces,
I am flooded with so many memories.
Oh, boy! This is a snooze fest!
Excuse me, this is my last…
Blah, blah, blah! We understand.
You're old, you're fat, you're done.
Let me breathe in.
Ooh, broke a little sweat, there.
First order of business,
which one of you losers is Agent Gru?
Oh, that would be me.
Although, I don't know if I'd say loser, per se.
Kind of is…
Oh, it's the girls!
Not a good time.
Hey! Ahh!
Yes, sir! Uh…
Ma'am? You're making me nervous.
How could you let Balthazar Bratt,
the AVL's most wanted villain,
just get away?
That is the opposite of what we do here!
Okay, okay.
Yes, maybe he got away. Again.
But he didn't get the diamond.
And I am this close to bringing him in.
This close.
Huh. Interesting.
You're fired!
What?
That's totally not fair. Gru is a great agent!
You know what? If you fire him,
you're gonna have to fire me, sistersister.
And do you really wanna do that?
Do ya?
No, no, no!
Well, I guess she did.
Honey, you didn't have to do that.
I know how much you love your job.
Well, I love other things more.
You know, we're gonna have to tell the girls.
Can you do it?
The whole mom thing is still kind of new to me.
Oh, sure.
Huh?
Psst!
Hello?
Aloha!
Oh!
This is unexpected.
Well, you never got to go on a honeymoon, so…
We made you dinner!
It's a luau!
We got pineapples and coconuts and ukuleles!
Oh! Yay! Yay!
Hey! Ya malatika tika, hee ha!
Oww oww oww ah ah ah!
Oww oww oww ah ah ah!
The soup of the day.
Madame and Monsieur.
The gummy bears were my idea.
Mmm! Looks too good to even eat.
Am I right?
But I made it for you. Oh.
Mmmmmmmmm!
Good soup! I love the combination
of gummy bears
and meat.
I'm gonna hold it in my mouth.
'Cause it's so good, I don't wanna swallow it.
So, how was work?
Ooh, did you take that guy down? Did anything explode?
Well, actually,
today, Lucy and I were invited to not work
at the AVL anymore.
No!
You got fired?
Oh, no! No, no, no.
Yes.
But don't worry.
I'm sure we'll get new jobs. Real soon.
Even better ones.
What's better than being supercool secret agents?
Ooh, I know! You could gamble online!
That's what Katie's dad does.
Okay. We will definitely look into that.
That's a good suggestion.
And let's not go over to Katie's house anymore.
Hmm?
Guys! Shh! I don't think you heard me right.
No, no, no.
This does not mean that we are going back to being villains.
Oh. Oh.
Boring! Please do something!
Okay, all right. I get it.
Look, I know it's been a little tough lately.
Especially with Dr. Nefario accidentally freezing himself in carbonite.
Ow!
But our life of crime is over!
Mel! Mel, you're with me on this, right?
Look.
Good… Yay!
Boring! Boo!
Good… Yay!
Boring! Ohh!
Good… Yay!
Boring! Boo!
Minions… no more boring!!
Boring! Boring!
Guys, listen to me! Read my lips!
Lissa me lippo, pomodoro la comquit!
What? What?
Oh… What did I say? It's not comquit?
Ah, okay. Pomodoro la kumquat.
Whoa, whoa, whoa! Did you say no more crime?
I cannot accept this.
Don't take that tone with me! We're not going back to villainy.
Uh. No villainy?
Yes! And I don't want to hear another word about it.
Look, if you guys don't stop right now, there will be consequences.
Huh! I can do whatever I want.
Hey! Don't say anything you're going to regret.
Oh. Listen to this. I quit!
See you!
What? You quit?
You're serious? Come on!
Uh. Uh. BudBuddy?
Dave! Jerry!
Great news, guys. You have been promoted.
You're in charge now. Huh? Not bad.
Yipa! Yipo! Yippee!
Arubarubarubaruba! Arubarubarubaruba!
Jeesh!
Ah, Monsieur Pompeux!
To what do we owe the presence
of the world's foremost gem expert?
The chief of police sent me.
He was concerned that during the recent heist attempt,
the Dumont Diamond was replaced with a phony.
Ooh, lala!
You have been duped!
What? We have?
Yes.
By me!
But, what is…
Oh, no! Help!
Ooh!
مشارکت کنندگان در این صفحه
تا کنون فردی در بازسازی این صفحه مشارکت نداشته است.
🖊 شما نیز می‌توانید برای مشارکت در ترجمه‌ی این صفحه یا اصلاح متن انگلیسی، به این لینک مراجعه بفرمایید.