سرفصل های مهم
بخش 04
توضیح مختصر
زمان مطالعه

8 دقیقه

سطح

سخت
دانلود اپلیکیشن «زوم»
این فصل را می‌توانید به بهترین شکل و با امکانات عالی در اپلیکیشن «زوم» بخوانید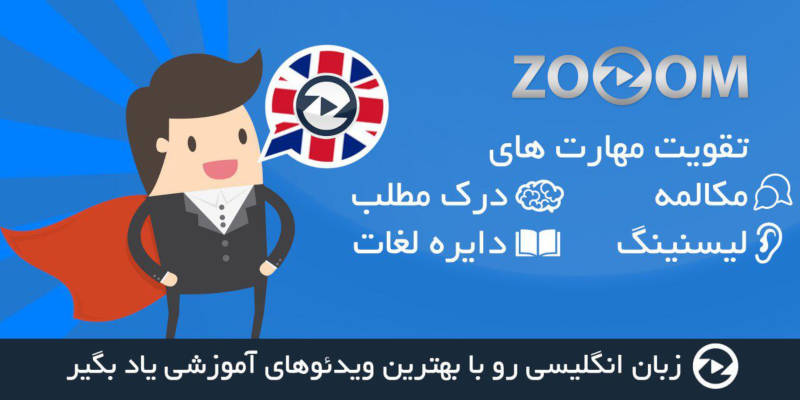 فایل ویدیویی
متن انگلیسی فصل
Yes, the best!
All right, let's go home now.
Home? Why?
I don't know. This guy with the mansion and the cars
and all of the hair, with the silky smooth, luxurious hair.
I feel worse than I did before I came.
But he's your brother, Gru. Give this a chance.
Oh, I was thinking, while Gru and I
catch up on some brother stuff,
you girls should go with Fritz. He has a surprise for you!
Yay! Awesome!
I love surprises!
Oh, this is perfect! Motherdaughter bonding time.
Let's do it! Wootwoot!
Bye! You boys have fun!
Whoopi!
Now you can be as evil as Balthazar Bratt
with the Evil Bratt action figure.
Featuring musicactivated breakdance mode.
Also featuring bubblegumlaunching shoulder pads!
And the allnew Mega Diamond Laser!
No more math!
I've been a bad boy!
The Mega Diamond Laser does not actually incinerate books.
How could Hollywood cancel a show
that produced toys like this, Clive?
Evil Bratt was a masterpiece!
Does no one value true art anymore?
It's a disgrace and a travesty, sir.
Well, now that I've got the diamond, it's payback time.
Oh, it's too bad Gru won't be around to try and stop me.
Oh, wait! No, it's not. I hate that dweeb!
And you, Hollywood!
This time, I'm canceling you
and all the losers who rejected me!
Oh, piggy, piggy!
So, how are things going for you careerwise?
Great! So, so great!
Crushing it.
Well, I've got something that I think
you will find very interesting.
Hold onto your face, brother.
Yeehaw! Yah, yah!
Yeehaw!
Ow!
Huh? Ah! Salami!
Hey, I got Salami.
Ah, yes, yes.
It's Salami.
Come on! Come on!
What is all this?
The pig farm was just a cover for the real family business.
Haha! Hey.
It's Gru with boobs!
Now, feast your eyes on
Dad's lair!
Tada!
Whoa, whoa, whoa, wait.
So, our dad was a villain?
No, no, no, not just a villain.
One of the greatest of all time!
He was known as the Bald Terror!
That's him? Our dad?
He was so proud of you. And what a great villain you were.
He was?
But me, eh, not so much.
To Dad, I was just a failure.
He never thought I had what it took to be a villain.
But now, you can help me prove him wrong!
Brother,
teach me the art of villainy!
No.
No, no, no. I can't do that.
What? But it's our family tradition!
You can't say no to that!
Look, I'm sorry.
I left that life behind me. End of story.
Oh.
Okay. I understand.
Hmm! I wonder what this does.
Huh?
Help. Help!
No no no…
Aaah! Aah!
Holy Moley!
Dad's villain wheels!
Pretty slick, huh?
Hey, you wanna take her out for a spin? Just for some fun?
Mmm!
Oh, oh, oh! Look out!
What a beautiful day!
Zero to 400 in three seconds.
Able to withstand a nuclear blast.
Armed to the teeth.
Okay, that's pretty nice.
And it's a hybrid. Look out!
Help me!
I am not enjoying this.
Whoa! What is going on here?
Welcome to the annual Freedonian Cheese Festival.
Go!
Look, look! Look at all the candies!
Whoa! Eep, eep, eep!
Lucy, can we get these? Please.
Okay, but only one each. I mean it.
Aw! Oh, man!
No, I don't. Get as many as you want. I don't care.
Yay! Awesome!
Uh… What?
Well, it's okay to tell them no sometimes, too, you know?
Moms need to be tough.
Right, right. Tough. Good one.
I can totally do that.
You know, still figuring out this mom thing.
Gettin' my sea legs, matey!
It's a unicorn!
Can we go in there? Please, please, please!
Um… Sure! Yeah! You know, but first let's…
Um… Oh, look!
It's a traditional Freedonian dance.
How amazing does that look?
Say, say, say cheese!
Cheese! I love this.
The little girls go and get the cheese from the little boys.
That's adorable!
Aw, look at that poor little guy. With his little boots.
Nobody picked him.
Oh, Margo, why don't you go up there?
No way!
Okay.
Wait a minute.
No!
Go take a bite of his cheese, young lady.
Right now! What?
I'm being tougher, you know? Like you said.
No! I meant be tougher on them. Not me!
Oh, come on, just do it. What's the worst that could happen?
Mmm…
Fine.
Wow!
Hey, there. I'm Margo.
Hello, Margo!
I am Niko.
Would you like some of my cheese?
Mmm…
Say, say, say cheese!
Yes! Thank you, Margo. Thank you!
Bam! I am a great mother!
Did you see that, girls? I laid down the…
Oh, no! Where are they?
Oh… Agnes? Edith?
Hello.
Look! A unicorn horn!
My little brain is going to explode!
Agnes, that's fake.
It's real, all right.
That horn came from the Crooked Forest.
The only place on earth where unicorns still live.
Huh!
Laugh, laugh, all of you.
مشارکت کنندگان در این صفحه
تا کنون فردی در بازسازی این صفحه مشارکت نداشته است.
🖊 شما نیز می‌توانید برای مشارکت در ترجمه‌ی این صفحه یا اصلاح متن انگلیسی، به این لینک مراجعه بفرمایید.