سرفصل های مهم
بخش 06
توضیح مختصر
زمان مطالعه

9 دقیقه

سطح

سخت
دانلود اپلیکیشن «زوم»
این فصل را می‌توانید به بهترین شکل و با امکانات عالی در اپلیکیشن «زوم» بخوانید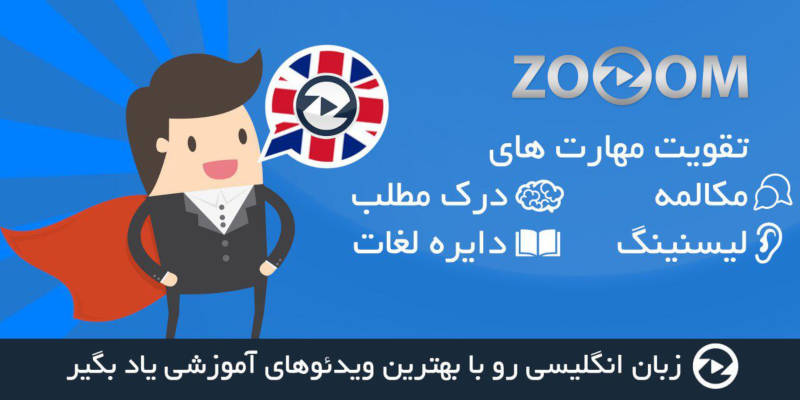 فایل ویدیویی
متن انگلیسی فصل
Um…
And please bless that when I find the unicorn
he'll want to come home with me, and sleep in my room.
And that I can ride him to school every day.
And he'll use his magical powers to help me do math.
Amen.
Oh, hi, Gru.
Hey. So, big day tomorrow.
Yeah, I'm finally gonna get to see a unicorn. For reals.
If I do, can I bring it home? Please?
Oh, yeah. Sure.
Tell you what, every unicorn you find, you can bring it home.
I'd better build a big pen, right?
But, you know,
there's a chance that you might not find one.
Huh?
It might not be good unicornfinding weather.
Um… They're tricky to find them.
And I don't know. Maybe…
Maybe unicorns
don't really
explore that part of the woods.
But the man said a maiden could find one if she was pure in heart.
And I'm pure in heart, right?
The purest.
Can we stop talking now? I need to get to sleep.
Good night, sweetie.
Good night, Gru.
Unicorns, I love them
Unicorns, I love them
Huh!
I'm okay.
Hey! Give that back!
Huh? Come on!
Guys! Don't leave me!
Oh, no! Run!
We've been waiting a long time. Can we…
No!
No, please!
Huh!
Gru?
Uhoh!
Ha!
My plane… broke.
Oh.
Huh?
Uh!
Buddies, I've decided.
We're going back to Gru. We're going back to Gru!
Because I'm training for the big day
Nobody's gonna stop me
'Cause I am super sassy
Super sassy, super sassy
What's today's plan, boss?
What's the plan? Silly robot.
I'll show you the plan!
Time to watch a very special episode of Evil Bratt
to see exactly what I'm gonna do to stupid Tinseltown.
This week on Evil Bratt…
It's a giant Evil Bratt robot!
Open fire!
I have him in my sights!
Nice try, coppers! Chew on this!
He's shooting his super sticky,
selfinflating gum!
Run!
Gum one, gum all!
Gum one, gum all.
Seriously, how did this show never win an Emmy?
And now, it's your turn to shine, my diamond!
Hey, Clive. I guess you could say our plan was
out of this world!
Now, that's entertainment!
Come on! Let's make it a reality!
Here we are, in the dark and creepy Crooked Forest
in search of the mythical unicorn.
For some reason.
And here she is! The fearless unicorn hunter seeking…
Edith, stop it!
You're gonna scare away the unicorn.
If, somehow, we actually find a unicorn,
I'm gonna film it and get rich.
Look over there!
Whoa!
This is it!
This is where we're gonna see it.
Unicorns, here we come.
What's that for?
Bait! Duh.
Come on!
Now, all we have to do is wait.
Okay, this is Bratt's lair. It may not look like much,
but this place is armed with some of
the most hightech weaponry known to man.
It's considered impenetrable.
But a piece of cake for us, right, brother?
Yes. This is not like stealing lollipops.
Whoa!
His security system can detect an air assault from any direction.
Ouch! No! Ouch!
Please, stop! Ouch!
So we'll have to approach low and close to the water.
Next. Ah…
Then there are these deadly spikes.
Geronimo!
Covered with enough poison to blow your mind.
Literally.
Ouch!
Ah, good to know.
So here's the plan. You're the getaway driver.
So you'll wait in the boat…
Wait, hold on! Wait in the boat?
But I wanna be in on the actions!
Dru, the getaway driver is the most crucial part of any plan.
Do you know how hard it is
doing nothing, touching nothing
when all of that adrenaline is coursing through your veins
and you must wait?
Can I count on you?
Yeah.
Ah, I guess so.
So, I'll climb up to the cube and enter here.
Then once I'm inside, find the diamond.
I've underestimated Bratt before. It's not going to be easy.
I think we can handle it.
Dad's villain suits! This will make us unstoppable!
Whoa! Ay, chihuahua!
I call the black one.
It's go time!
Hello.
Oh, hi!
Hello, mother of Margo. I am Niko.
I present you with pig to confirm
my engagement to your daughter.
Hey, what now?
What's going on? Uh, remember little boots?
Hello, my schmoopsie poo. Whoa, hey!
He seems to think you're engaged.
What? We're not engaged.
Look, Niko, you seem like a very nice boy with a very nice pig.
Uh… But you're not engaged.
Okay? It's not happening.
I understand.
Who was I kidding?
A dumpling like me with a goddess like you.
But I promise, I will never forget you, Margo.
Never.
Oh, I'm pretty sure I won't forget you either.
Bye.
مشارکت کنندگان در این صفحه
تا کنون فردی در بازسازی این صفحه مشارکت نداشته است.
🖊 شما نیز می‌توانید برای مشارکت در ترجمه‌ی این صفحه یا اصلاح متن انگلیسی، به این لینک مراجعه بفرمایید.