سرفصل های مهم
بخش 04
توضیح مختصر
زمان مطالعه

8 دقیقه

سطح

ساده
دانلود اپلیکیشن «زوم»
این فصل را می‌توانید به بهترین شکل و با امکانات عالی در اپلیکیشن «زوم» بخوانید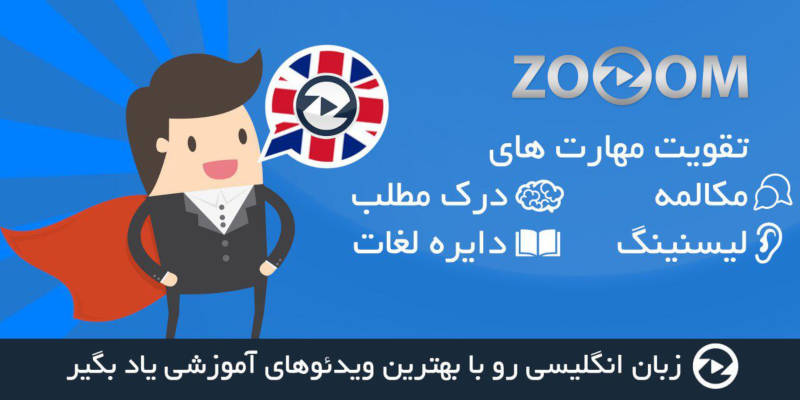 فایل ویدیویی
متن انگلیسی فصل
So, its sliced avocado, rolled oats with apricot,
the Aveeno moisturizer after every bath.
And then the shea butter on his tush before his PJs
and then 20 minutes with the nebulizer
while I read his Learning Factory Phonics book to him.
Its asking a lot, Dad. We could just take Dennis with us.
What? Are you kidding me? And get him off his routine?
No, no, no.
You kids go to California,
and see if its the right place to raise Denisovich.
And you remember how to video chat?
Yes, yes. With the phone and the buttons and the agony.
Thanks for being so understanding, Dad. I know youll keep him safe.
Of course, Mavey. Stake my heart and hope to die.
Im just gonna miss him so much.
I love you, Dennis.
I love you, Mommy.
Ill tell him Mavey Wavey stories every night before bed.
Youre the best. I love you, Dad.
Gonna miss all you guys. Youre all my family.
Love you, Drac.
Yes. I love you, too.
Now, remember the plan. Just keep her distracted and happy.
But not too happy, capisce? Got it.
Operation Just Keep Her Distracted and Happy,
But Not Too Happy, Capisce, starts now. Cool?
Smiling on the outside.
Will you hug my backpack?
No.
Back to bed.
Ah, yes, well get to the bed. We all love the bed.
But were just gonna do one thing first.
Is it shorts weather where were going?
Jeez. I hope not. My body isnt swimsuitready yet.
Whatever. Wheres Griffin?
Hey, can I have a second? Im just saying goodbye to Emily.
Oh, brother.
Im gonna miss you so much.
You know, you have to be strong, honey.
Because what we have is unbreakable.
Babe, dont cry. Everyones looking.
Okay, I gotta call him on this.
Just let him play it out, get it over with.
Okay, you two lovebirds. Drink your champagne and lets get going.
GRIFFIN Oh, yeah. No, sure. Okay.
Cheers, babe.
Oh. You klutz.
We cant say nothin about this?
No. We dont have time for zingers.
How do you click in the stupid car seat?
You gotta cut those nails, man.
We just strap our kids down with duct tape.
Whats he doing here?
I told him he could come. Hes never been outside the hotel.
Blobby, theres no room. Sorry, man.
Yeah, that aint happenin.
Fine, put him on the Rascal. Lets just get going.
Oh.
Where are we going, Papa Drac?
Oh, Denisovich, were going to have an adventure.
A monstery adventure.
Yay! Monsters! Were gonna eat cake.
What did he say?
No. No cake on this monster trip.
No cake, cebause Kakie says, Too much cake makes tummy ache.
Yay!
A monster always shares.
Wow!
We may need more than a week.
Hey, you know who could fix the kid in a snap? Vlad.
What? We dont need to call Vlad. We got this.
You see, Denisovich, monsters are nice, just like you.
But when the moon comes out, the real monster fun begins.
Being scary. Right, guys?
Guys? Guys! What is wrong with you?
Come on. Everybody likes that song.
Were not everybody. Were scary monsters. Remember?
GRIFFIN Hey, what are you putting in?
Its an audio book.
Bigfoots life story. He reads it himself.
Chapter One.
Wow!
This is gonna be so amazing.
Oh, yeah. Youre gonna be so happy, but not too happy.
Huh? What?
I wanna see everything you did growing up.
As long as youre distracted, capisce?
We can hit a few spots on the way to my parents.
Lemme just quickly call home.
Ah! Dont do that.
Its only 100 A.M. there. Dennis isnt even up yet.
Right. Im just not used to being away from him.
Everythings gonna be cool. Your dad was so all over it.
I know. Hes the best.
DRACULA Right turn, here.
Denisovich, rise and shine.
Boys, this bringing back any memories?
We used to prowl around here when we were in our 100s.
The Dark Forest of Slobozia.
Nice how they built it up.
Okay, out of the car.
Denisovich, youre going to see
every monster do his specialty.
First, Franks gonna show us how he scares people.
Yay! Hes gonna say, Boo.
Yeah, I dont think boos ever work.
But thats why were here. To learn from the master.
Okay, Ill give it a shot.
Yeah, guess it just depends on work.
Frankenstein!
Hey, how ya doin?
Youre awesome! Can we take a picture? Is that okay?
Sure, okay. Little selfie action.
For real?
Awesome! Thank you so much.
Hey, have a great day.
Boo!
Oh. Hes adorable. Hes adorable.
Adorable, yes.
Not scary, but boo is a start.
My birthday cakes gonna have the coolest guy on it.
Let me guess. Kakie.
No. Hes so cool. He climbs walls and wears a cape.
Oh, really. And who is this very cool guy?
Batman!
Batman. Great.
You dont know anyone else with a cape thats cool?
This is good. Stop here.
Okay, Wayne. Its your turn. Go kill something.
Denisovich, watch this.
What?
I told you, come on.
If we dont inspire Denisovich,
hows he going to find his inner monster?
Whos in a monster?
Nobody, just…
Here, have an avocado.
Yay!
Your mommy says its a good fat.
Whatever the heaven that means.
Listen, Im not gonna set monsters back again
just to make your grandkid like vampires.
Anyway, theres nothing to kill here. Its all been…
مشارکت کنندگان در این صفحه
تا کنون فردی در بازسازی این صفحه مشارکت نداشته است.
🖊 شما نیز می‌توانید برای مشارکت در ترجمه‌ی این صفحه یا اصلاح متن انگلیسی، به این لینک مراجعه بفرمایید.