سرفصل های مهم
بخش 06
توضیح مختصر
زمان مطالعه

8 دقیقه

سطح

سخت
دانلود اپلیکیشن «زوم»
این فصل را می‌توانید به بهترین شکل و با امکانات عالی در اپلیکیشن «زوم» بخوانید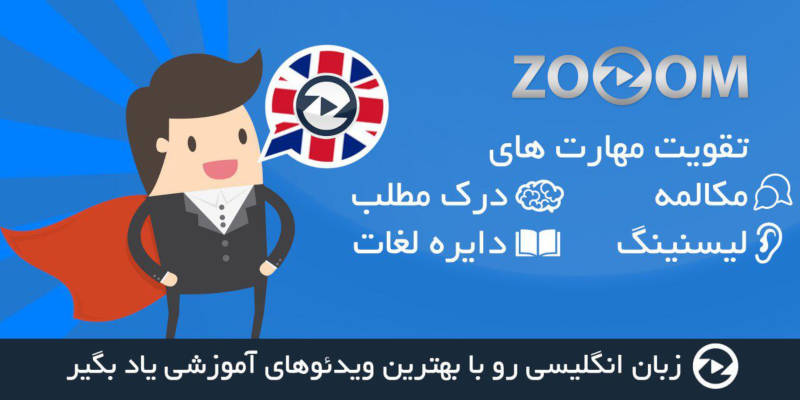 فایل ویدیویی
متن انگلیسی فصل
Someone turn on the navigator on this thing.
Look how light I touch it.
Please enter your destination.
Please. I am begging you.
Yeah, this is gonna be good, Denisovich.
Scary stuff, okay? Its in you.
We just gotta concentrate on the scary.
Papa Drac? Do you miss Grandma?
Miss Grandma? Oh. Sure, I do.
I miss her every day. She was my zing.
Why do you ask?
I dont know.
Do you miss anybody?
I miss Mommy and Daddy.
And who else? You miss that Winnie?
The pup who tackles you and tries to lick you all the time?
Yeah, but were just friends.
Oh, no, no, no. Youre a Dracula.
You cant just be friends with a cute, hairy number like Winnie.
Right turn, now! Here. You imbecile!
Oh, right. Turn, Griffin!
Yes, Papa Drac.
Wait and see, fellas. This kidll be guzzling goat blood in no time.
You have arrived at your destination. Yes!
Yes! Here we are.
Its the vampire summer camp I went to as a kid.
Whats it, Camp Vamp?
No. Who names their camp Camp Vamp?
Its Camp Winnepacaca.
You see, Denisovich?
This is where I learned to catch mice and shapeshift.
And use my incredible powers and strength. Its pretty cool. Huh?
Badminton.
Yes, I dont remember this badminting.
Well, well, is this a night? How ya doin, folks?
Im Dana, the director.
Were sure excited to have you legends visitin us.
What can I do you for?
Well, Im very interested in sending my grandboy, Denisovich, here.
Oh. This little redheaded, nonfangy little guy?
Oh, theyre in there. Hes a late fanger. Thats why we came here.
Can you show us some of the drills,
like where they catch the mice?
Can do. Acourse now we call it TeeMousing.
So they dont have to catch the mice?
Nope. We find this is a good way to build their confidence.
Come here.
Its right there! Whats the matter with you?
Hokeypokey.
Ah!
There it is, Denisovich. Where Papa learned to fly.
Ooh! I wanna fly like Papa.
Uh…
Yeah. Were over here, now.
Had to scale it down. Insurance.
Help me. Help me. Help me.
Hokeypokey. See ya at the campfire.
Well, gosh! Welcome, you two.
Hey, gang.
Hi, guys. This is so exciting.
Ah! Look at all of this. So cool.
Wow! I cant believe Im actually here.
Well, you are.
Now, how does it work? Are you up all night and sleep all day?
Yeah.
Oh. Ill do whatever you guys want.
Good.
Cause I bought this pretty sunhat for you. Linda.
But otherwise this poncho, if you wanna be safe.
We can deal with it later, Linda.
Okay.
Oh! Come see.
Ive set up your bedroom.
Its just like Transylvania.
Oh, Transylvania. That was a fun experience.
Mike was afraid hed get disemboweled and eaten,
but I told him he was just being silly.
That was you, Linda.
Oh. There they are.
You know, we have a couple of mixed families in the neighborhood,
so I thought Id invite them over.
They might be nice for you guys to talk to
since youre thinkin about moving here.
Hi, Caren. Hi, Pandragora.
Welcome, Mavis. Hey, guys.
Yeah, youre gonna dig it here. Dont even worry.
People are totally cool with our lifestyle choice.
I mean, the kids get picked on a little,
but it toughens them up.
LINDA Oh, hey, you guys. And this is Loretta.
Shes married to Paul, whos a werewolf.
Excuse me?
Yes, I was telling Mavis about the other monsterhuman couples in town.
I am not a werewolf.
Oh. I thought…
Well, youre welcome to stay and have some cupcakes. (CHUCKLES)
Vampires will be friends forever
Through the centuries together
Even in the brightest sunny weather
Vampires will be friends forever
Literally
Forever
Great job, vampires. Give yourselves a hug.
ALL Mmm…
Were going.
What? Where?
Why are we doing this?
Youd rather be listening to those putrid new songs?
What happened to Michael Row Your Corpse Ashore?
Or Old McWerewolf Had An Axe?
We shouldnt be up here, Drac.
Whos ready to fly?
Me! Me! Like a superhero.
Better! Like a vampire!
This thing is rickety.
You know what? Maybe the kid isnt supposed to fly.
Quiet. This is how they learn. You throw them and they figure it out.
Its how I was taught.
I wanna fly now!
Attabat. You know Papas right here if you need him.
Uh. I cant watch this.
Please dont.
Here we go!
DENNIS Wee!
Hes still not flying.
He will.
Still not.
Itll happen.
This is a tall tower.
Thats why its good.
You should get him.
Hes gonna fall to his death.
Hes taking his time.
Drac!
I did that my first time.
Hes getting too close to the ground!
You know what? Hes not gonna fly.
Ah.
I told you. Papas always here for you.
Again! Again!
Oh, dear. Oh, my devil. Were gonna have to report this.
You mean to the papers?
I guess it was pretty cool, but Im not about getting press.
No, sir. I mean the authorities.
I cant not report child endangerment.
Whoa! Listen to me. That was fun.
Your singing is child endangerment.
Should we go down and help him?
Nope. I told him this was nuts. Hes on his own.
We have to call the boys mother.
No, that aint happening.
His mothers already nutsy koo koo!
I have to follow protocol.
You will not follow protocol.
Im a vampire. I cant be hypnotized.
Right.
Now, please. Dont make me call the police.
No ones calling nobody!
Aah!
Fire! Stop, drop and roll. Stop, drop and roll.
Screamings not helping! Yay!
Are we bad guys, Papa Drac?
مشارکت کنندگان در این صفحه
تا کنون فردی در بازسازی این صفحه مشارکت نداشته است.
🖊 شما نیز می‌توانید برای مشارکت در ترجمه‌ی این صفحه یا اصلاح متن انگلیسی، به این لینک مراجعه بفرمایید.