سرفصل های مهم
بخش 09
توضیح مختصر
زمان مطالعه

8 دقیقه

سطح

سخت
دانلود اپلیکیشن «زوم»
این فصل را می‌توانید به بهترین شکل و با امکانات عالی در اپلیکیشن «زوم» بخوانید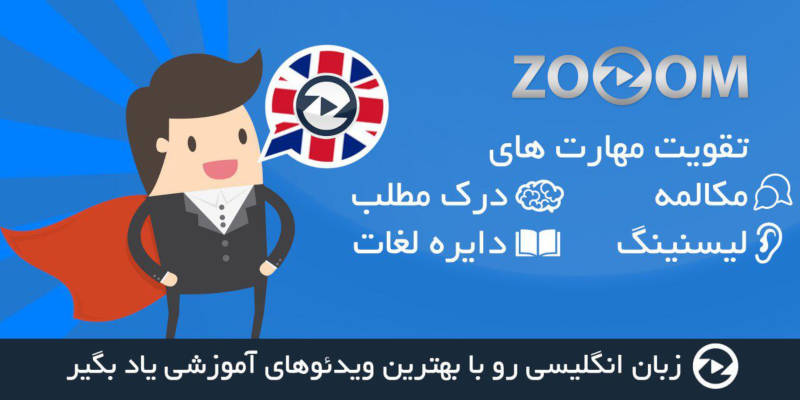 فایل ویدیویی
متن انگلیسی فصل
This is Draculas soninlaw.
I am Count Jonafang.
Bleh, bleh, black sheep.
Have you any wool?
Whats that thing on your head?
Looks like my grandmothers boobies.
Daddy, whos the man with the funny face?
Is this the kid?
It sure is.
Let me see those fangs.
What are you doin?
Oh, I just love him so much.
I want to hug him right in the fangs that he has.
I repeat, lemme see those fangs.
Oh, hes a late fanger, just like you.
Yes. Yes. Just like me.
The big shot here was a little crybaby, all right.
Yes, yes, I was.
Used to pee in his bed.
Okay, Dad.
We just need to scare the fangs out of the kid.
Hare ha hangs?
Yeah, its what I did for Mr. Tough Guy here.
First, youve got to possess something
the late fanger finds sweet and innocent.
Then you show them whats what and…
Pop!
Trust me. Itll scare the fangs right out. Right, Drac?
Seriously, guys, if Im late for the book fair, Ill miss the street fair.
Thats your guy.
Possessed? But Dennis will be so upset.
Dont you get it? This is our ticket.
If it works for Denisovich, boom! Hes a vampire.
And you all get to stay here.
All right. All right.
Capisce. Good call.
Kids, everyone, have a seat.
Dennis has a big surprise for you.
The one and only Kakie, The Cake Monster!
Hey, kids! Its me, Kakie!
What a wonderful Kakie day it is!
Now, I have a question. Who here loves cake?
Rise!
Whoa, whoa…
Why am I floating? Can I have the stage manager, please?
This isnt working for me.
Whoa…
Wow!
Scary, Denisovich? You feeling anything? Any change?
Is Kakie okay?
I want all the cake. Sharing is for cowards.
I dont remember any of this from the TV show.
Um… I think I saw it on a BluRay disc, bonus stuff.
Wait, why is Grandpa Vlad up there?
Im scared, Papa. Whats happening to Kakie?
You dont eat cake. Cake eat you!
No!
Stop it!
What just happened, man? Im outta here.
None of these parents better review this on Yelp.
Hey, what did you just do?
A few more seconds and the kids fangs would have popped right out.
I dont care. Its not worth it.
Whats not worth it?
It was my last attempt to make the boy a vampire, so youd stay.
By ruining his favorite thing? How could you do that?
We were desperate.
You were in on this?
Dennis wont be happy in my town.
Dennis hasnt been there.
Now husband and wife
Feel the strain and the strife
Shut up!
Johnny, Dennis is not a monster.
He likes avocado.
Cause you dont let him eat anything fun.
I think Dennis just wants to be normal.
Can we stop using the word normal?
Where we live now, hes normal.
He is who he is. And you cant change him, Dad.
Dennis, where are you going?
Away.
But its not safe out here by yourself.
I know a place where we can hide. Follow me.
If you didnt stop me,
my greatgrandson wouldnt have to be a wimp his whole life
like Schlumpy over here.
A wimp? Johnny, be cool.
You wanna throw down, old man?
Certified yellow belt since 1997.
No!
Whats this now? Youre not a vampire?
Bleh?
Of course hes human. Hes our son. You think were monsters?
You! You let your daughter marry a human and have a human kid?
Why dont you just put a stake through my heart.
We dont hate humans anymore, and they dont hate us.
Humans?
Youre a fool.
Your greatgrandson is the sweetest, kindest,
most special boy Ive ever met.
And if you cant give him the love
he deserves because hes halfhuman,
then youre the fool.
Oh, Daddy.
Hey, where is Dennis? Dennis!
Dennis?
Happy birthday, Dennis. I made you a treat.
Dead pigeon? Enjoy it.
Cause once I graduate business school and start running a company,
youre not gonna get homecooked meals like this anymore.
I have to move away, Winnie. To California.
My mommy thinks Im not happy here
cebause I dont have hair on my face like you.
Im sorry Im not a monster.
No, you are perfect. Youre the nicest boy I know.
And I have 300 brothers.
Youre nice, too, Winnie.
Well, well, well. The little human and his pet.
Dennis! Denisovich!
Hes not in the room.
Hes not by the pool.
Hes not in this pot of soup.
Where could he be?
I dont know why I ever invited you.
Dennis! Dennis!
Denisovich!
Dennis!
Stop squirming.
Why are you doing this?
Because this is wrong.
Why doesnt anybody get that?
Humans dont belong with monsters.
Youre wrong!
I am not!
I am holding you hostage.
And me and my crew are gonna tear that humanhugging hotel to shreds.
You cant.
Really? Why not?
Cebause…
Cebause, why?
Cebause it will make Papa Drac sad.
Ooh… Sad. And what are you gonna do about it?
I dont know.
You know why you dont know?
Cebause youre just a weak little boy.
What was that?
Dennis, were coming.
Are you okay, Winnie?
Yes, my zing.
Dennis! There he is, right there.
Dennis! Baby!
My big boy!
Dennis, we were lookin for ya.
Sweetheart.
Im so happy to see you.
مشارکت کنندگان در این صفحه
تا کنون فردی در بازسازی این صفحه مشارکت نداشته است.
🖊 شما نیز می‌توانید برای مشارکت در ترجمه‌ی این صفحه یا اصلاح متن انگلیسی، به این لینک مراجعه بفرمایید.