سرفصل های مهم
بخش 05
توضیح مختصر
زمان مطالعه

8 دقیقه

سطح

سخت
دانلود اپلیکیشن «زوم»
این فصل را می‌توانید به بهترین شکل و با امکانات عالی در اپلیکیشن «زوم» بخوانید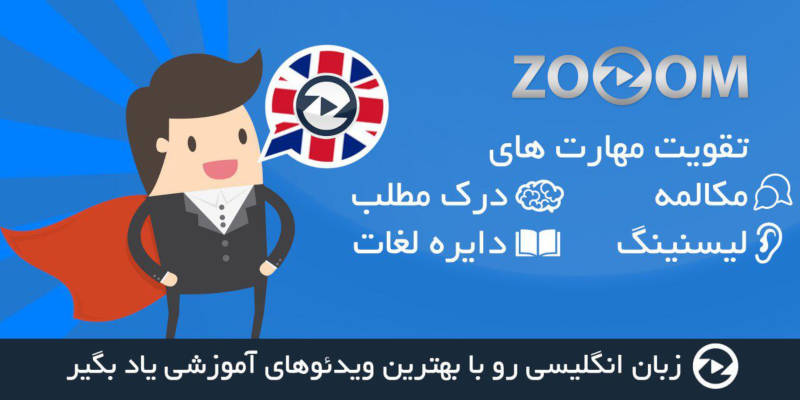 فایل ویدیویی
متن انگلیسی فصل
Aw…
What a cutie.
But kill him.
Oh, great. You know I havent done this in years.
We dont need to kill anymore. We have PopTarts.
Denisovich, youre going to love this.
Waynes going to eat that whole deer, and the next ones yours.
Wayne, go.
Oh, man. Im too old for this.
Okay, hows it go again?
No, no, wait. Thats for the moon.
Oh, I growl. Right, here goes.
Growl!
MAN Get it, boy.
Get it, Uncle Wayne.
Some werewolf. Did you actually say the word growl?
Youre a werewussy.
I said I was rusty.
Gimme me that Frisbee.
No! Its my Frisbee! I fetched it!
Give it to me! Give it back!
Give it over here! Give me that! Give it back!
Hes fine. Hes Blobby.
This place is so amazing and scenic.
What do you wanna show me first?
Mmm. I dont know.
Its pretty, but theres really
nothing to do once it gets dark.
Wait. Whats that place?
So, youre telling me that I can pick
between all these different kinds of chips?
Yes.
How do people decide?
Whoa!
Now whats that beautiful fountain of rubies?
Johnny, have you tried this Slurpee?
Not that quickly, hon.
It comes in 48 flavors. We have to try them all.
Uh, I dont know if we have time.
Why? This place is open all night. Right, sir?
Yes.
Johnny, look.
Theyre making a TV show about this place and were the stars.
Hello, world.
Awesome.
Its totally awesome. Youre so lucky, Kal.
Hello, world.
Okay, Murray. Your turn.
Excuse us. Do you know where someone can get a bite around here?
Did you seriously just ask a vampire where to get a bite?
Oh, gosh. I didnt mean… Were not from around here.
This is so embarrassing. Just keep going.
Sorry to bother you. Love your chocolate cereal.
So, what do you want me to do now?
Denisovich, you wont believe it.
The mummy can crash through walls
and turn into a swarm of beetles
and put a curse on anyone.
That sounds mean.
Its fun mean. Okay.
So, check it out.
Murrays going to conjure up the biggest sandstorm youve ever seen.
Hit it!
Sandstorm? Its been awhile.
Not my problem. Do it. Say your little spell.
Okay.
I got this. Frank, Wayne, Griffin, just try not to faint.
Ow!
My back.
Oh. Wait.
How cute!
Ow! Ow!
Wait. Stop at that playground. Look at these cute kids.
Holy rabies! This looks like a blast.
I dont know, Mavey.
This can be pretty dangerous if you dont know what youre doing.
Of course, I rock these bikes.
May I, little dude?
Check it out. Oh, yeah.
This is how I rolled every summer.
Whoohoo!
Whoa, whoa!
I think I scratched it.
Oh…
My turn.
Mavey, I told you, it took me years to get this good.
Well, Ill give it a try.
You feel me now? Thats my girlfriend, suckers.
Your wife, Johnny.
My wife. Even better.
That was sick, lady. Where did you learn how to do that stuff?
Transylvania.
Thats cool. I have a cousin from Pennsylvania.
Oh. These little guys are so sweet. Dennis would love them.
What an awesome place to raise a kid.
Oh. To raise a kid?
I dont know about awesome.
Maybe tubular. Capisce?
Anyways, we should hit my folks place.
I said wed be there by now.
Sure.
Oh, hey, its after 300 oclock in Transylvania.
Im gonna check on Dennis, okay?
Chocolate cereal. Are you kidding me?
Its okay, Drac. Its cause they love us.
Yeah. Monsters are whats goin on.
Oh, yeah. You should embrace it like I did.
Ive got a bestselling workout video.
Follow me, ladies. Right. And left.
No, girls. Watch me. Youre not watching.
Here we go. And eight and seven and six…
Thats not me, guys.
Come on, even Bigfoots tearin it up in the German soccer league.
Oh, no. Oh, no, no, no.
Its Mavis.
You gotta answer it.
Youre pushin too hard. Lighter.
All right!
Denisovich, wake up. Oh, boy, hes out cold. I got this.
Dad, what took so long?
What?
Nothing, Mavey. Were all great here at the hotel.
Just doing hotel things.
Sorry, cant handle your breath.
I hear ya.
How are you?
Were having a blast.
We just went biking and minimarting. Its so fun here.
Is Dennis okay?
Oh. Of course.
You want to see him?
Yes. Yes, I do.
Hi, baby. How are you?
Mommy.
I happy.
Aw.
Hey, little dude.
Why is he wearing sunglasses?
Oh, we were playing.
Its a superhero thing.
Cebause, Im Sunglasses Man, to the rescue!
Okay, take it down a notch. Im flying.
You sound funny.
Oh, no, no, thats his Sunglasses Man voice.
Static. The signal is bad. Mavis, are you there?
Yeah, Im still…
All right. I guess hes having fun.
Of course he is.
GRIFFIN Wow, I nailed it with the Sunglasses Man.
Right off the top of my head.
I threw in a cebause. Did everyone see that?
She said she was having fun. Johnnys blowing it.
Shes biking and minimarting. Shes gonna wanna move!
I gotta fix this kid now. Are we almost there or what?
Okay, I may
have taken a wrong turn a few miles back.
Dont get mad. What?
مشارکت کنندگان در این صفحه
تا کنون فردی در بازسازی این صفحه مشارکت نداشته است.
🖊 شما نیز می‌توانید برای مشارکت در ترجمه‌ی این صفحه یا اصلاح متن انگلیسی، به این لینک مراجعه بفرمایید.