سرفصل های مهم
زیاد پیشروی نکنید
توضیح مختصر
زمان مطالعه

9 دقیقه

سطح

ساده
دانلود اپلیکیشن «زوم»
این درس را می‌توانید به بهترین شکل و با امکانات عالی در اپلیکیشن «زوم» بخوانید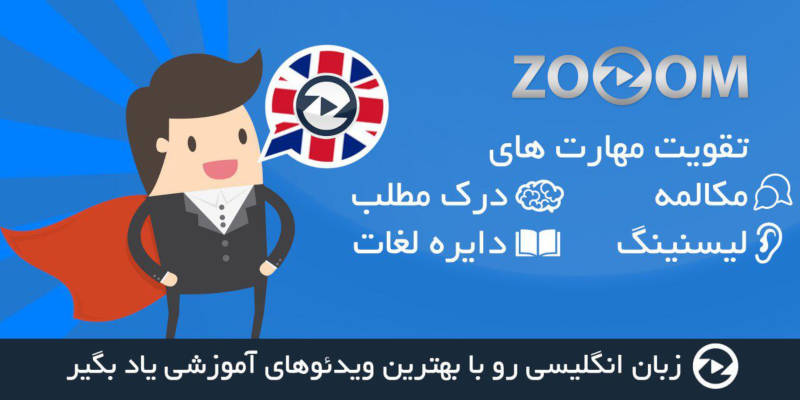 فایل ویدیویی
متن انگلیسی درس
Don't Go Too Far
Let's take a look at inference questions and how we can be sure to choose the correct answers and not be tricked by incorrect answers that are too far. Now, we talked about this in the last lesson, as making a small jump. Remember, you're going to figure something out. You will take some information, and use your own logic, your own brain to come to a conclusion but the TOEFL is not a logic test.
The TOEFL does not care about how much logic ability you have. It cares about communication. So that means the logic here is very, very small. In fact the inferences are totally, totally not arguable. You cannot disagree with the information that is inferred. It's all definitely true, it's such a small inference, that anybody who understands would say it is true.
This is about understanding, about communication, not about logic. Okay. So let's take a look at a small jump, for example. Here is a sample fact, early bicycles had many shapes. And here's another most bicycles today are of one basic design. Okay, so early bicycles had many shapes, so we have bicycles with big wheels and small wheels, we have bicycles that have shapes like this, and today bicycles generally have one common shape.
Right? This isn't a good bicycle, but you understand and they're all pretty much the same. So, something changed here. We had early bicycles with many shapes and modern bicycles with just one shape. What inference can we make?
Well, these don't exist anymore, we only have this one. It's not said up here that old bicycle designs disappeared but we can infer it. That's a good inference, some bicycle designs disappeared in time. It's not said here, but it is definitely true if this is true and this is true. Now let's take a look at a bad inference.
Modern bicycles are the most efficient design. Okay, this could be a true statement. Maybe in the real world that's correct, but that information is not here. We don't know it from our facts at the beginning and you know maybe this would explain those facts because modern bicycles are efficient they became the most popular design and those early bicycles disappeared.
But, even if that makes sense, we don't know for sure from these facts. So we cannot infer it, we're going to take a look at a sample question that uses the lecture from the lesson called Listening sample 1, Lecture. That is linked below this video so go back and listen to the lecture if you haven't listened to it and then we'll take a look at an inference question. All right, here's our question.
Listen again to part of the lecture. Graphite is also very well organized, but it doesn't form crystals like diamonds do, instead, it forms in sheets, layers. By the way these layers separate from each other very easily, which is why graphite is so soft and of course why we use it in pencils. What can be inferred about graphite. Okay, what did we find out about graphite from that.
Well, we know that it is somehow similar to diamonds, because it has a lot of structure, we also know that it was used in pencils, and that it has layers and those soft layers come off. It's a little bit hard to guess what the correct answer will be, but it's probably about one of those facts. Let's take a look at our answers if we can't make a good guess.
It is unlike diamond in that it is not transparent. Okay, unlike diamond. Now it's kind of similar to diamond because it's structured and it's made of carbon, but this is about transparency, it is not transparent. Transparent means you can see through it, like glass, or diamonds. So, can we infer that graphite is not transparent?
Well actually, we know it's used in pencils. Because it rubs onto paper, if it was transparent and it went on paper, it wouldn't be very good, you couldn't read it. That must mean that graphite is, well, it's the color of pencils. It's black or gray, so that's a pretty good inference. Let's keep it and let's just take a quick look at the other answers to see how they're incorrect.
It is essential in the process of manufacturing paper. Okay, if this said pencils and not paper then it might be more tempting. Even then, that it is essential for pencils is not in the listening. We know that it is used, but maybe it could be replaced, maybe it's not essential, maybe we don't need it. So, no, that's not it.
Its texture is very rare and so it is highly valuable. Okay, this simply is not in the listening. The texture is important, but we don't know it's rare, only that it's useful for pencils. Also, highly valuable. Well, if it was very rare, then maybe we could infer this, but we don't know it's very rare.
So, that's not it and the last one, it has only one clear practical use. All right, maybe this is true. Maybe graphite is only good for pencils. The professor only mentioned one use, but, we don't know for sure. Maybe there are other uses, maybe the professor just didn't mention them.
So let's stick with A. Which tells us that graphite is not clear that must be true if it's used in pencils.
مشارکت کنندگان در این صفحه
تا کنون فردی در بازسازی این صفحه مشارکت نداشته است.
🖊 شما نیز می‌توانید برای مشارکت در ترجمه‌ی این صفحه یا اصلاح متن انگلیسی، به این لینک مراجعه بفرمایید.