سرفصل های مهم
در سر مکالمه گر باشید
توضیح مختصر
زمان مطالعه

9 دقیقه

سطح

ساده
دانلود اپلیکیشن «زوم»
این درس را می‌توانید به بهترین شکل و با امکانات عالی در اپلیکیشن «زوم» بخوانید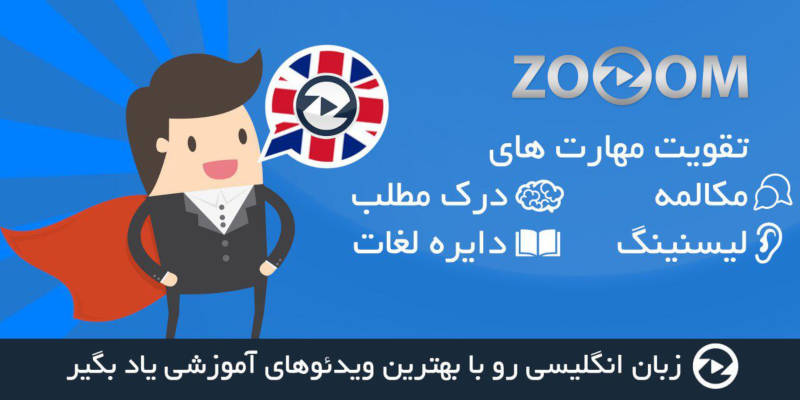 فایل ویدیویی
متن انگلیسی درس
Getting in the Speaker's Head
Let's take a deeper look at function questions and how to answer them. We need to know what the speaker is thinking in order to answer a function question. That means getting in the speaker's head, as we've talked about in previous lessons. Okay, so how do you get in the speaker's head? First, imagine the scene, be sure that you have in your mind a clear picture of what's happening.
Now this isn't as good as watching TV or watching a movie, you won't know where everything is and what every facial looks like. But if you have a rough picture in your mind, it can really help you to stay focused and think about how the people feel and act. This is especially true for replay questions. In a replay, you should always imagine the scene.
Don't take notes, you should have already taken notes when you heard it the first time during the main listening. During the replay, just picture the scene in your head. You can also pay attention to asides. Asides help you to get into the speakers head a little bit. But, what are they?
What is an aside? If you're talking about topic A, and then you change topics and you start talking about B, and then you come back and talk about A again that's an aside. Specifically that's when topic B is just one sentence, one thought, something small and quick.
So how can you notice asides? There are a couple of ways. If there is a sudden change of speed, they're talking quickly and then they start talking slowly, and then they go back to talking quickly or, the opposite. From slowly to quickly to slowly. If you hear a question in the middle of a sentence, that's probably an aside, this happens often when professor wants to ask the class something that, was maybe not part of their sentence.
So they're explaining something, then suddenly they ask the class, do you understand this? And then they go back to explaining, that's an aside of a type. Signal words are always important. These words can show asides, by the way, incidentally, and there are others too. This shows that it's a hmm.
It's not the main thought, it's just a, extra thought, an extra piece of information dropped in the middle of the main thought. If you have any of these things, if you hear any of those things in the recording, then be sure to take notes about what the person says, those asides can really help for context. Speaking of context, besides just the asides, we want context from the whole lecture or conversation.
Don't just focus on the single words you hear, focus on why the person is there. What they want? What does the professor want to communicate? What does the student need? Why they got there, and what they are trying to do? Don't just think about one sentence, think about the whole scene.
Okay, now we're going to hear a sample question, and for this we're using the lesson in, or the recording and for this we're using the recording in the lesson called listening sample three classroom discussion, and that's linked below. So, now if you've listened to that lecture, let's have a quick function question and try to answer it by getting in the speaker's head.
First, listen again to part of the lecture. You're very close, but not quite. It's actually a very old form of poem, older than the Spanish you're learning in class. The first Sastina we know of was written in Occitania. Language that's related to Spanish but is completely distinct. Well, let's not get stuck talking about the history of the form.
Why does the professor say this? Well, let's not get stuck talking about the history of the form. Okay, so why did he say that? Let's think about the context first. What was this class about? Well, in the lecture, the professor talks about a type of poem, and he says that the class will write these poems.
So he's introducing an assignment, he's telling them how their going to write their poems. So, he talks a little bit about the history of the Sastina, and then he says, let's not get stuck talking about that. Why does he not want to be stuck talking about the history? Why does he not want to talk about the history?
Well, maybe he thinks it's just not so important because he's trying to communicate to the class the form of the poem, not the history, that's what he wants. So, we'll probably have the correct answer that tells us something like. He wants to focus on the form of the poem not the history. Let's see if we can find that in the answer choices.
The class's assignment is related to form of the poem not its origins. Okay, that looks pretty good. Maybe you don't know this word, maybe you do. Origins meaning where something comes from. So that's very close to what I just predicted. Sounds good, I'll keep it.
He is certain the students will want to talk more about the history of the Sastina. Okay, this is tempting because maybe the students will want to talk about more about the history of the Sastina, and if he thinks that. Then yeah, he probably doesn't want to focus on the history because he wants to move on and talk about the form.
So he might be afraid that the students will continue talking about the history. But do we know this, that he is certain? This word is very strong, so I want to be a little bit suspicious about that word. We don't know this. It's possible, but it's not in the listening. We didn't hear that.
How about this one? He would like to avoid what he assumes will be a boring topic. Okay, again, this sounds pretty good, he doesn't want to get stuck talking about the history. Maybe because he doesn't like the history, but, once again, did the professor say that it was boring?
And, is there any hint that he doesn't want to talk about a boring topic? Not really, the context here is about the form, that's what he wants to talk about. His goal isn't to be exciting, his goal is to teach the class the form, so from his head, we don't know that it's boring. And finally, the lesson will return to the background of the Sastina later. Again, this could be true, but we don't know it.
The best possible answer then is A, from the context of the rest of the lecture. If we get in that, professor's head, we can probably assume that he just wants to go back and talk about the form some more. All right, that's all for getting in the head. All right, and that's all for this lesson.
مشارکت کنندگان در این صفحه
تا کنون فردی در بازسازی این صفحه مشارکت نداشته است.
🖊 شما نیز می‌توانید برای مشارکت در ترجمه‌ی این صفحه یا اصلاح متن انگلیسی، به این لینک مراجعه بفرمایید.