سرفصل های مهم
درس 04
توضیح مختصر
زمان مطالعه

7 دقیقه

سطح

سخت
دانلود اپلیکیشن «زوم»
این درس را می‌توانید به بهترین شکل و با امکانات عالی در اپلیکیشن «زوم» بخوانید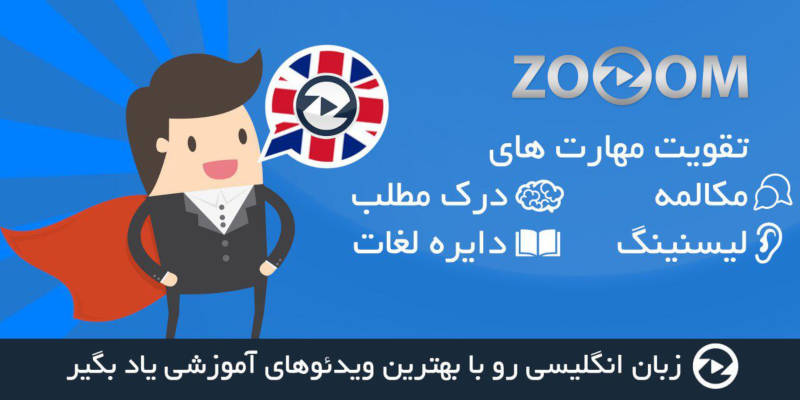 فایل ویدیویی
متن انگلیسی درس
(ALL LAUGHING)
Yeah!
Here we go. Here we go.
Hey, where's your glove?
No! Griffy!
Excuse me.
(GRUNTING)
Griffy!
(LAUGHING)
Griffy! Hey!
(GASPS) Griffy!
Griffy!
Watch out, honey! (SARA GROANS)
(YELPING)
(GRIFFY BABBLING) - (BRAD SCREAMING) - Is that Brad?
That's Brad! That's Brad.
(PANTING)
That boy never… (ALL LAUGHING) Hey, come here. Look at this.
(LAUGHING)
Mmm. Honey. (GASPS) Oh. Ow!
Dusty, you like that?
Let me capture
this for posterity.
(INDISTINCT CHATTER) DON: The Nativity is a big deal in Terra Haute.
This is the Redeemer, this is Abundant Life.
Dad.
(STAMMERING) Let's go, Pop-Pop. It's real pretty. We'll take the pretty gun.
No. No, no, no, no.
We're not gonna take that today 'cause we are a gun-free family.
Good Lord.
What has he turned you into?
Ahh! Ha-ha!
All right, throw it down!
All right, here it comes, Braddie!
Brad!
SARA: Hey, honey!
Brad! Brad!
You need a hat.
You're gonna freeze, babe.
Thanks, sweetie.
You look cute. (CHUCKLES)
Hey, I want to talk to you.
I'm worried about your dad.
Don't you think he seems slightly less chatty than normal?
You got to be sh@tting me.
I mean, he shows up here without your mom?
Don't you think that's weird?
There might be a problem?
With my mom and dad's relationship?
Yeah!
What? They love each other more than we do!
Yeah.
I brought you your hat!
No, honey,
I didn't mean it that way.
It's a huge compliment. Come on.
You got to understand.
Brad! The Christmas lights!
No, no, no, no.
(GROANS)
All the light strands are connected.
A terrible idea!
None of these switches work!
Heads up. (YELPS)
Dad! What are these levers for?
Ow!
Sara! Stand clear!
Brad! (WHIMPERING) (GRUNTING)
DUSTY: Brad, let it go!
I don't want it to hit your car.
SARA: Let it go! (BRAD SCREAMING) - Tell him to let it go. Let it go! (YELLING) (SARA SCREAMING) DUSTY: Are you all right?
Look what you did to the side of my car, man.
(ALARM BLARING)
Dusty, I'm so sorry.
(GROANS) SARA: Honey! (CAMERA CLICKS) - (LAUGHING)
I'm not putting that Santa Claus back up there.
I don't want to put it back on the roof, either.
Why didn't he let go? (LAUGHING)
Because he's an idiot!
(PANTING)
(SCOFFS)
Son of a…
(DON SNORING)
Don.
Don.
Don, wake up. Don!
Don, wake up! Don! Don!
(MUMBLING)
Kurt, are you okay?
Did you have a bad dream?
Do you need to talk?
Yeah, I need to be held.
My heart hurts. No!
Did you touch the thermostat?
Did you turn it up?
Well, of course not.
Did somebody fiddle with the thermostat?
Yes! It's 85 degrees.
85! Do you have
any idea how much even a few degrees can impact the gas bill?
Of course I do!
It's unthinkable.
Dad? Kurt?
What's going on in here?
Why is it so hot?
Someone fiddled
with the thermostat!
What? Who would do that?
(DOOR OPENS)
What do you think you're doing?
It's roasting in here!
I like to sleep
with my window open.
Hey, kid.
Are you allowed to touch the thermostat at your mom's house?
(SCOFFS) Duh.
(DOOR CLOSES)
What is going on?
Adrianna! She turned up the thermostat!
Said she fiddles with the thermostat at your place any time she damn well pleases.
Dusty, is that true?
Tell me that's not true.
Oh, criminy, Dusty!
You might as well give her your wallet and your 401(k) while you're at it!
Brad, do you let the kids touch the thermostat at your house?
What? No! The thermostat is a sacred covenant.
I can't believe
we're even talking about this!
This is madness!
Oh, God, even Brad's got his house in order.
Hey, you got no right to talk, all right?
It wasn't hard to keep me away from the thermostat once you shipped me off to military school.
Kurt, you didn't.
He was out of control.
He was a bedwetter.
I was a bedwetter.
Were you a bedwetter?
I was four years old!
BRAD: Okay,
everyone take it easy.
It's not Dusty's fault that he lets Adrianna walk all over him.
She does not walk all over me!
I can see how being a stepdad, you might not feel empowered to discipline someone else's child.
(SCOFFS) Hey, quit your scoffing, all right?
And you two quit helping me.
Look, Karen and Roger spoil her to no end.
It's crazy!
And there's nothing you can do.
I get it!
You're the stepdad.
You're screwed.
That kid's never gonna respect you unless you bring the hammer down.
(DOOR CLOSES) What the hell was that, Brad?
(CHUCKLES) I know.
He's old school.
I think you handled this really well, Brad.
I'm so proud of the way you express yourself.
Come here.
Again? Really?
Good night, Dusty!
BRAD: Good night, Dad. DON: Good night, Brad.
مشارکت کنندگان در این صفحه
تا کنون فردی در بازسازی این صفحه مشارکت نداشته است.
🖊 شما نیز می‌توانید برای مشارکت در ترجمه‌ی این صفحه یا اصلاح متن انگلیسی، به این لینک مراجعه بفرمایید.