سرفصل های مهم
درس 09
توضیح مختصر
زمان مطالعه

9 دقیقه

سطح

ساده
دانلود اپلیکیشن «زوم»
این درس را می‌توانید به بهترین شکل و با امکانات عالی در اپلیکیشن «زوم» بخوانید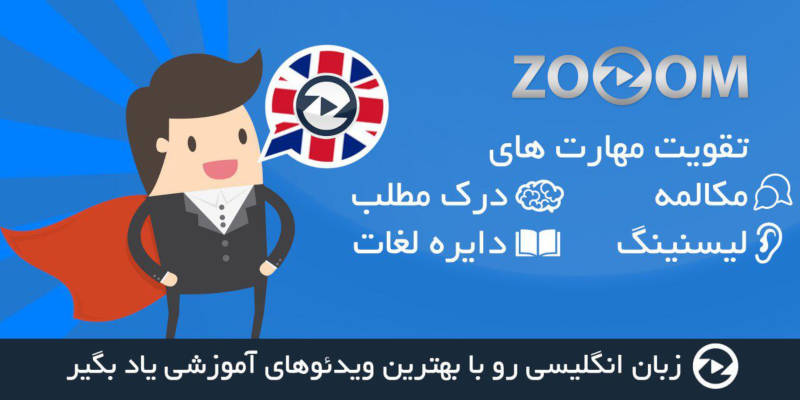 فایل ویدیویی
متن انگلیسی درس
(CHRISTMAS MUSIC PLAYING) BRAD: Hey. Five more minutes and I get to be Joseph.
You're not the right type to play Jesus' dad, Brad.
He wasn't Jesus' dad, he was Jesus' stepdad.
And I'm exactly the right type.
You'd better stop hitting me with that shepherd stick, Brad.
I'm warning you.
Brad's right.
Let him be Joseph.
Thank you, Roger, I appreciate that.
It's Brad's turn, Dusty.
Dad, don't break character.
And stop trying to butter me up.
Can we show some decorum? I'm showing decorum.
You guys, zip it!
You're gonna wake up Baby Jesus.
That's it. Give me the beard.
Don't touch my Joseph beard, Brad!
Give him the beard! Dad, stay out of it!
Can we have some respect for the Nativity?
Cut it out!
This is stupid.
I don't even get it.
Why go on a trip when Mary's about to have a baby?
What's so damn important you got to go to Bethlehem in the middle of the night?
There was a census, okay? We covered that in Sunday School.
Megan, what is going…
Did you get into the eggnog?
Hey. Who's up for some IHOP?
Yeah, that kid's pickled all right.
Mom, you're pretty.
Can we go to IHOP?
I'm sorry, folks.
Having some technical difficulties.
Great, Dad. Now you've broken the fourth wall!
None of it's real, folks.
I want to go wait in the car.
Give me the keys, Brad!
No, I am not giving you the keys to the car, because you're drunk and you're a child.
Nobody likes your dumb, stupid Brad voice.
And you smell like pumpkins!
And you're a mean drunk. Kid's got an arm.
Drunk nine-year-old.
Real nice parenting.
You better watch it, Roger.
(CROWD GASPING)
Adrianna! Are you okay, sweetheart?
Is she okay? Is she…
What is she…
(CHUCKLING)
SARA: Oh. What a shock. Now we know where Megan got the eggnog.
You always assume
she's the bad influence.
Maybe your daughter plied my daughter with alcohol.
Maybe your daughter's that way because her mother is a shoplifter.
Shoplifter.
Sara, we've been working on the shoplifting thing, okay?
But that has nothing to do with Adrianna being such a little nightmare all the time.
My daughter is not a nightmare!
Come on, Adrianna.
DUSTY: No, sweetheart, I didn't mean that.
Honey! ROGER: Hey. What'd you call my daughter? He called her a nightmare.
Hey. I'm a lot of things, but I'm not a heathen.
Let's take this outside.
Yeah, let's step
outside the manger.
He called her a nightmare.
ROGER: Here we go. DON: Now, now, boys, we can't just leave!
Joseph and the Innkeeper rumble outside the manger!
Make the first move, Innkeeper.
Kick his ass, Joseph!
We are not going to do this in front of the children!
Now, what kind of fathers are you, anyway?
That's rich!
Coming from a guy who lies to his son for six months.
Maybe that's why everyone thinks your stories are so "delightful,"
because they're all lies!
Sara, get the kids out of here, okay?
Happily. I don't want them watching this anyway.
Have fun, morons!
Pancakes, bit@hes! Do not say "bit@hes".
Kids are gone. Let's go.
I'm not hitting a guy dressed like Joseph.
The beard's off, Roger.
How many excuses
you want to pull out, man?
Now it's on.
You know what, Brad? Don!
Yes, I lied!
Because whenever there's anything wrong in your life, if it isn't roses and rainbows, you completely fall apart.
I thought we had an honest relationship!
Oh, yeah? Brad,
I bet you never told him about that procedure you had last year, did you?
Oh, my God. What procedure?
It was nothing,
just some benign tissue.
How about that? You're both a couple of lying sacks.
And, you!
From the minute you got here, you've been nothing but mean and sarcastic.
Well, you know what, Kurt?
F you! Dad!
That's right. Forget you!
Attaboy, swami.
Throwing down F words.
Not the F word, but an F word, and that's a good start.
Now, come on, give me the finger, big boy. Come on.
Come on. ROGER: Hey! Hey!
Are we gonna still fight or what?
Roger brings up a good point.
Let's get the momentum back.
Come on, Roger. Get some!
Let's get in there!
Come on! No, no, no, no, no!
If you lay one hand on each other, whether the kids are here or not, it will negatively impact them.
All right.
I'm not gonna lay a hand on him.
DON: What are you doing?
Oh. Oh, I see. Yeah, yeah.
Snowball fight.
I've got some Nerf guns in the back of my car.
Want me to get them?
I pitched triple-A for the Red Sox in their farm system, Roger.
Don't say I didn't warn you.
Take your best shot.
Dad!
Don, I'm sorry!
That sucks.
I'm so sorry. No, no, it was all right.
Hey, no fair.
That's an ice ball.
You bet it is.
You know, you throw that and we are no longer co-dads.
I'm way ahead of you, di@khead.
You know, from now on, we'll just act like a normal blended family with me hating your guts.
The kids will never know, because I'm too good of a dad to ever throw their stepfather under the bus.
But that's right where you're gonna be, Brad.
Under my bus.
Well, guess what, I'm gonna celebrate you morning, noon and night because it's the right thing to do in front of the kids.
But just know the way I really feel about you is you can suck a fart, Dusty.
A wet, greasy fart.
You gonna keep pump-faking that thing or you gonna take a shot, Brad?
Huh?
What? What? Huh?
He's never played sports ever.
Maybe it's stuck to his hand.
Oh! Oh!
Huh? Huh?
That's what I thought.
You know what, Dusty, you're not worth it.
Come on, Dad.
(GROANS) Good.
Psych. You're totally worth it!
Dad!
(LAUGHS)
That was an ice ball. Treating your dad like that!
Dad.
Look, it was an accident.
Go ahead, Roger.
Brad was right the first time.
You're not worth it.
(DON GROANS)
Dang! Right down my neck!
ROGER: Don! Sorry! Sorry!
That guy's like a snowball magnet.
You were right about everything.
You happy now?
Dusty,
I do like being right.
Hey, is that
your baby in there?
Griffy!
(CRYING)
I know. I know, sweetie.
It's okay, it's okay.
I know, I know.
This was Dusty's idea.
I never wanted to do this.
Hey, Brad. That one's mine.
Oh, is this bag yours? Yeah.
Sara? Sara!
(CHRISTMAS MUSIC PLAYING) - Oh, my gosh.
Ew.
What is going on here?
What's happening, Officer?
Avalanche hit the highway up ahead.
It's gonna take a few hours to clear it,
so follow the traffic back into town, all right?
What caused the avalanche?
Was it all the snow?
Yeah, I'm pretty sure snow had something to do with the avalanche.
Keep it moving!
Well, I guess we could stop and have lunch to kill time.
On Christmas Day?
What's gonna be open?
I don't know.
(CHOIR SINGING
CHRISTMAS CAROL)
(CHUCKLES) Oh, look at that!
Looks like everyone had the same idea.
Oh, no.
Everything's sold out.
Well, I guess we could see Missile Tow.
What's that about?
It's Liam Neeson.
He's a tow truck driver who's on his way home for Christmas with his kids and
happens along some terrorists who've hijacked a mobile ICBM.
So he hooks it to his rig and has to get it to NORAD before Christmas morning.
I hear it's really good!
I don't know, Brad, it's PG-13.
I don't really care for the salty language.
Well, it has cute
little kids in it.
I mean, how dirty can it be?
Besides, you love Liam Neeson.
I do.
Let's just give it a shot. Yes!
Looks very heroic.
I'll say that much. SARA: I mean, really. Man!
مشارکت کنندگان در این صفحه
تا کنون فردی در بازسازی این صفحه مشارکت نداشته است.
🖊 شما نیز می‌توانید برای مشارکت در ترجمه‌ی این صفحه یا اصلاح متن انگلیسی، به این لینک مراجعه بفرمایید.