سرفصل های مهم
درس 07
توضیح مختصر
زمان مطالعه

8 دقیقه

سطح

متوسط
دانلود اپلیکیشن «زوم»
این درس را می‌توانید به بهترین شکل و با امکانات عالی در اپلیکیشن «زوم» بخوانید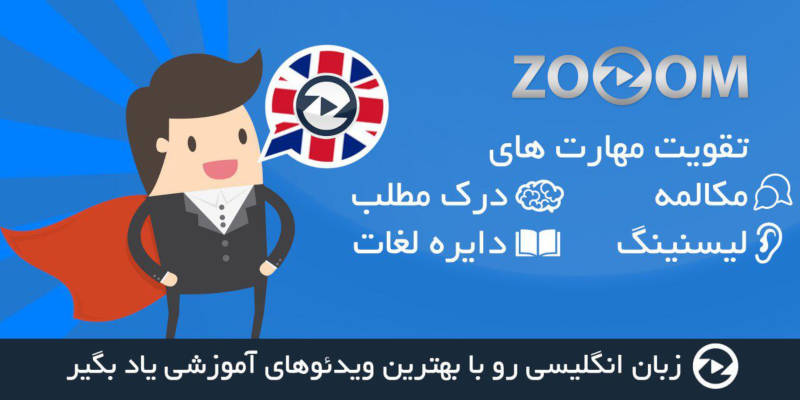 فایل ویدیویی
متن انگلیسی درس
(CHRISTMAS MUSIC PLAYING) Hey, where were you guys?
We're almost at
the front of the line here.
We were at the Starbucks checking out the local talent.
Cute little number at the next table was giving this one the eye.
And El Padre got a phone number from the lady who made the coffees.
We got free ones!
(KURT CHUCKLES)
I drink coffee now. What? Get in here.
Big jump!
SANTA:
Welcome to the North Pole!
(GUNFIRE ON IPAD)
Hey, honey, are you sure you don't want to go see Santa with the boys?
You were so excited.
Mom, Santa is so lame.
Come on. He can hear you, you know!
You know, I'm sorry…
My daughter thinks that your daughter is amazing.
Oh, that's sweet.
Which is cute, you're right, but sometimes when Adrianna does certain things, then Megan thinks that it's okay to do it because you said that…
Oh, my God.
Are you really stealing right now?
Sometimes I shoplift a little bit.
It's exciting!
No! I mean… Okay, yeah, it's a little exciting.
My heart's really beating out of my chest.
What if we get caught?
You got to put it back!
You're so obedient.
You're always following the rules, you know.
Come on, Sara.
Have a little fun with me.
Relax.
I mean, I would love to have a little fun with you, but I just want you to know, I am not obedient, okay?
Then put this in your pants. No. No, thank you.
And don't touch my boobs.
It's weird.
Stop it!
I'm not going to shoplift!
Why not? Because…
Because you're about to see why.
Pardon me, miss? Yes? Is this woman bothering you? What?
She's a little judgmental, but she's fine. Thank you.
No worries.
Welcome to the North Pole!
And what do you want for Christmas?
(SQUEALING)
Oh, I didn't miss it. Hi!
Right there.
This is a great shot.
Are you getting it, honey? Yeah, I got a good one.
That's a great shot.
BRAD: Thank you, Santa.
SANTA: You're welcome! Hi, honey.
What about you, big brother?
I'm sure you've been good.
What's on your list?
DYLAN: I kind of want a 20-gauge shotgun, so I can go turkey hunting with my El Padre!
What the heck?
Where'd he come up with that?
Did he just ask for a firearm?
Sure did! 20-gauge. Kid knows his guns.
Kurt, we've already been through this. Dusty and I…
Yeah, it is final. That's it.
It's not happening.
Really? Because I don't remember being part of that discussion.
Or am I just some little obedient wife who does whatever the men folk say?
Yeah, that doesn't seem quite fair to me.
Oh, piss off, Kurt.
Honey, he's talking about a gun.
If I may, can I just have a word with my grandson?
I just want you to fully understand what you're asking for.
To take a gun into the wilderness,
find an animal living free, and take away its life.
So that it can never breathe or run
or play ever again.
Now, is that
what you really want?
Yes.
No. I don't want to do that. Ah.
You have a good heart, Dylan.
I'll do it! I'll kill a turkey!
Can I shoot one? Please?
I'll have one shotgun, please, Santa.
And gobs and gobs of bullets.
No, no, no, cupcake.
No, I'm sorry.
No, the men do the hunting.
You ladies cook what we kill.
Excuse me?
Yeah, excuse you?
Here, turkey, turkey, turkey!
Be patient, sweetheart.
The decoys are right around the corner.
KURT: This is nice, huh, Dust?
You and me, the fresh air.
Just like old times.
What do you mean
"just like old times"?
You only took me once, Dad.
DON: Jeez, I don't know.
Are you sure this is a good idea, Sara?
Megan is a strong
independent woman.
If she wants to help thin the wild turkey population so that they don't starve to death in the winter, that is her right
by the Second Amendment.
Boy, you bought into that real quick.
I mean, I think for Megan, this is less about wildlife conservation and more about bloodlust.
Looks like somebody picked the wrong day to be a turkey.
KURT: Keep your elbow down and cradle the stock, okay.
Yeah, I get it.
Can I shoot the damn thing or not?
Yeah, that's the spirit.
DUSTY: Take a deep breath, and then squeeze that trigger as you're letting it out.
Megan, are you sure this is what you want to do?
(SHUSHES) DON: Let's name it.
She's not gonna kill it if it has a name.
Yes! Gertrude. Sam? Tom?
Billie Holiday! No.
Elijah. Elijah! DON: Elijah, run home! KURT: Stand your ground, kid.
Save yourself, Elijah!
Take the shot, kid.
Take the shot.
BRAD: No, Elijah has feelings!
Take the shot!
(MEGAN SCREAMS) (GUN FIRES)
Oh, God!
Dad!
Oh, my God. Honey, are you okay?
BRAD: Kurt! Dad, Dad, are you all right?
I'm okay. She just winged me.
I'm sorry, El Padre! I'm sorry.
That's okay, kid. I've been shot worse than this plenty of times.
DUSTY: Make your scarf into a tourniquet.
Wrap it around his shoulder.
Lift his legs!
You'll be fine, sweetheart. I'm gonna bleed out.
Wow.
Two for two.
Makes getting shot worth it.
Get the birds, Brad.
God! I don't know
who this child is.
You get that one.
(SIGHS)
What? I know, okay?
It's on me.
I'm the worst mom in the world.
I put a gun in my daughter's hand, and then she nearly killed somebody.
She's gonna be scarred for life.
MEGAN: Hi!
I just shot a turkey and a man.
Guess which one's dead.
Okay, fine, maybe
she's a little too unscarred.
Jeez.
You all right? Yeah, good.
All right. So, listen, the doctor said everything is gonna be all right.
He just wants to keep you for a couple of hours to watch your blood pressure.
I'm fine. Where's my pants?
Hey. I forgot. Nothing ever hurts you.
Why don't we just round up all the nurses?
We can bring them in here.
You could do some
pushups for them,
maybe bench press the couch a little bit,
prove you're still a tough guy.
Still tough enough to lick you, Junior. (SCOFFS) Was that a scoff? I didn't scoff.
Yeah, I heard you scoff just then.
All right, I scoffed. So what?
Why, because you think you can lick me, right?
I never said I could lick you, but I could whoop you for sure.
Now we're talking!
Come on. Best out of three falls, come on.
Hey, cut it out, okay? I'm not gonna wrestle an old man whose ass is hanging out of his hospital gown.
Greco-Roman style. Best way.
Come on.
Hey, Great Santini, I'm not gonna do this, all right?
Cut it out. Get some rest. All right.
Hey!
That's one, candy-ass.
Now you're gonna get whipped, old man.
Come on. Bring it on.
(THUDDING)
Tap out! Nah. I can keep going all night, kid.
You hear that heart rate?
You can set your watch to it.
Yeah. 'Cause ice water only flows at one speed, huh?
That's right, pal.
Now go to sleep.
You know I came in to say something nice, but now you can forget it.
What nice thing?
No. Forget it.
You know,
when that gun went off, I thought you were a goner.
There's something that we never say that
one of us should say before it's too late.
(BEEPING RAPIDLY)
Yeah? Like… Like what?
No, I'm not gonna say it now, but maybe you want to say something.
I don't know what you're talking about. Oh, yeah?
Seems like you might want to get something off your chest.
No. Nothing comes to mind.
But if you want to say something,
I'm not gonna stop you or anything.
No, I'm good.
But you might wanna unburden yourself
before you bust
that frickin' machine.
Yeah. Well, if I was gonna say something, and I'm not…
What are you gonna say?
But if I was, I might want to tell you that I…
BRAD: Hello? (KNOCKING ON DOOR) Wait, it's Brad! Don't…
Don't say it! Don't say it.
BRAD: Knock, knock!
Time out on three, okay?
One, two, three.
Hey, Brad.
What's going on?
Hey. Am I interrupting something?
What? No, nothing. No, we're fine.
Why are you being so weird, Brad?
BRAD: Just seems
a little awkward in here.
(SNIFFS)
Oh, gosh.
It smells like a bullfight.
So, look, guys,
I'm not here to tell you I told you so,
even though I did.
I've just been thinking that we've had a lot of tensions as of late, and I thought maybe we could use
a Dads' Night Out. Right?
Yeah. So what are we thinking, Brad?
Strip club?
Even better.
مشارکت کنندگان در این صفحه
تا کنون فردی در بازسازی این صفحه مشارکت نداشته است.
🖊 شما نیز می‌توانید برای مشارکت در ترجمه‌ی این صفحه یا اصلاح متن انگلیسی، به این لینک مراجعه بفرمایید.