سرفصل های مهم
درس 10
توضیح مختصر
زمان مطالعه

6 دقیقه

سطح

ساده
دانلود اپلیکیشن «زوم»
این درس را می‌توانید به بهترین شکل و با امکانات عالی در اپلیکیشن «زوم» بخوانید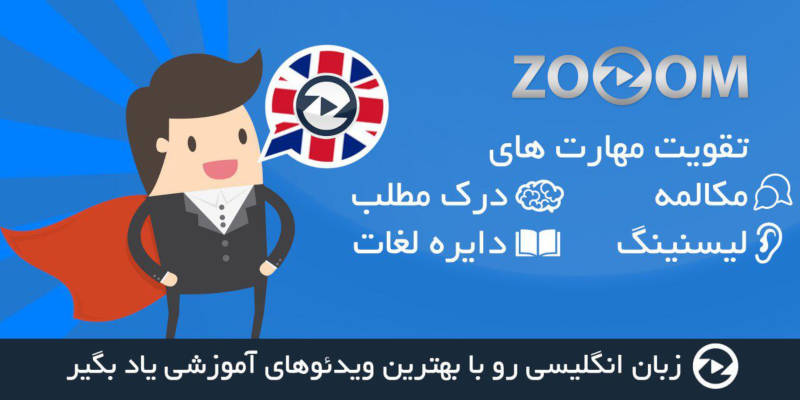 فایل ویدیویی
متن انگلیسی درس
The front row? I don't know, Brad.
What about the… Dad, please stop!
It's gonna strain your eyes.
We don't have a choice, all right?
DYLAN: Look, it's Mom and Brad!
(TIRES SCREECHING) LIAM NEESON: Santa's got a present for you bastards.
(GUNSHOT) (MAN GROANS)
(LAUGHING)
You're impounded, asshole.
BOY: You did it, Daddy! GIRL: You killed them all.
LIAM NEESON: No, kids.
We did it. We killed them all.
Together.
CHILDREN: We love you, Daddy.
LIAM NEESON: I love you, too.
The only thing that matters to me in this crazy world is you kids.
And I'm sorry that your holiday was ruined by those godless mother…
(DIALOGUE DISTORTS) (AUDIENCE GROANING) ROBERTO: Sorry, folks.
Looks like we're having a bit of a power outage.
We don't know when the power's gonna come back on, so you guys are all welcome to stay in here or in the lobby.
The DOT wants everybody to stay inside and off the roads, so we might be in here for a while.
You know, I bet this is because of the snow, too.
Gee, Dad, you think so?
(CHRISTMAS MUSIC PLAYING) DON: I need to use the gent's.
Brad, do you need to go tee-tee?
Dad, don't say that in public!
Just go. All right.
Is he still looking at me?
Yes.
Is he doing that one look that he does? You know, like…
Is he doing that look? Yeah.
Where he doesn't blink? Yeah.
Yep.
You know,
when I said that
Brad was turning you into something that you're not?
Maybe, you know,
what I really meant to say was that
Brad's turning you into something that I'm not, a good dad.
(SCOFFS)
No? No, that didn't do it for you?
Come on.
I thought it was pretty good.
That whole speech
was in the movie we just saw.
Was it? Yeah. Word for word.
Dramatic pauses and all.
Liam Neeson just said that.
It must've been in my subconscious.
I'm gonna go drain the lizard.
Yeah. Yeah.
Whoa!
That is a very impressive watch. Is that a Rolex?
Mine's a Casio.
(SIGHS)
You know what, Kurt?
When we first met, I was so excited about our being co-grandpas.
And now everybody's miserable!
And my son won't forgive me.
You know what you and Brad really need?
Oh, no.
I'm not taking any advice from the likes of you.
No, thank you.
Okay, what do we need?
Hey! Adrianna's here! ADRIANNA: Megan!
Hi!
I can't shake this guy. I can't shake this guy. You guys got stuck here, too? ADRIANNA: Yeah.
And, Dylan, look who else got stuck. Your girlfriend!
MEGAN: We should put her under the mistletoe.
ADRIANNA: Yeah!
Come on, stay under. Stay.
You like that girl, don't you?
Hmm.
Well,
who knocked down a pin all by himself?
I did? Damn right, you did.
Now go in there
and pick up that spare.
Here she is, Dylan!
It just doesn't seem right.
Brad?
Dad, I really don't want to…
Jeez.
We're gonna settle this physically, like men!
And when it's all over, we're gonna feel a whole lot better.
At least somebody's taking my advice today.
Cut it out! This is child abuse!
Honey, help me!
Don't be such a snowflake.
Fight back!
Hey, guys, come on, knock it off.
You're making a scene, all right?
Yeah, Don, lean on him!
Engage me, son,
for the sake of our male bond.
No, wait, wait, look. Look!
(ROMANTIC MUSIC PLAYING) What's he doing?
Oh, my God. He's going in for his first kiss.
Look, she's standing under the mistletoe.
Oh, my God. Where's my phone?
Where's my phone?
Oh, my God, where's your phone?
Brad, where's your phone!
Okay, it's right here.
Right here. Yeah. Yeah.
Look how brave he is.
She's all yours, buddy.
Unless she's
got a boyfriend.
In that case,
there's always the Friend Zone.
No, there's nothing wrong with the Friend Zone.
Guys, he's not going in the Friend Zone, okay?
Look at that smile.
She likes him.
KURT: Yeah, she wants a kiss.
My God, he kissed his sister!
Congratulations, you lucky gal.
I did it, El Padre!
I kissed the girl I like!
Yeah! Attaboy! (LAUGHS) Did you just kiss your sister?
You sick kid!
Stepsister.
I mean, still not okay, I know that.
What? No, no, wait, he's just a little confused, all right?
It's no surprise
when you look at who raised him.
Adrianna, come on.
We're going home.
Wait, wait, Roger, you can't go out in that storm.
I was an alternate for Season 3 Ice Road Truckers.
I'll be fine.
That was their best season.
I got this.
Wait a minute.
Roger, hold up, man.
No. From now on, I don't want you anywhere near my daughter.
I don't want anything to do with any of you people!
Look, I never wanted to be family with you, either, Roger.
Just like Brad never wanted to be family with me, did you, Brad?
No. Not at all. I hated your guts.
In fact, I still kind of do right now.
Yeah. Me, too, Brad.
But we're all connected by these kids.
No one's going anywhere.
You gonna stop me? If I have to, yes.
Yeah, right. You couldn't stop a clock, you weak tit.
The hammer.
You know what, Adrianna?
You're not gonna like this, young lady, but this is long overdue.
I love you.
That got me. Got me, too. Right here.
What the hell did you just say?
You heard me.
I said, I love my stepdaughter!
And I meant it. I should've said it a long time ago, but I was afraid to put myself out there and risk getting rejected.
Sweet.
You know what?
Adrianna, you're gonna spend Christmas with your mom, okay?
مشارکت کنندگان در این صفحه
تا کنون فردی در بازسازی این صفحه مشارکت نداشته است.
🖊 شما نیز می‌توانید برای مشارکت در ترجمه‌ی این صفحه یا اصلاح متن انگلیسی، به این لینک مراجعه بفرمایید.