سرفصل های مهم
24-Attack of the Beetle
توضیح مختصر
زمان مطالعه

0 دقیقه

سطح

سخت
دانلود اپلیکیشن «زوم»
این اپیزود را می‌توانید به بهترین شکل و با امکانات عالی در اپلیکیشن «زوم» بخوانید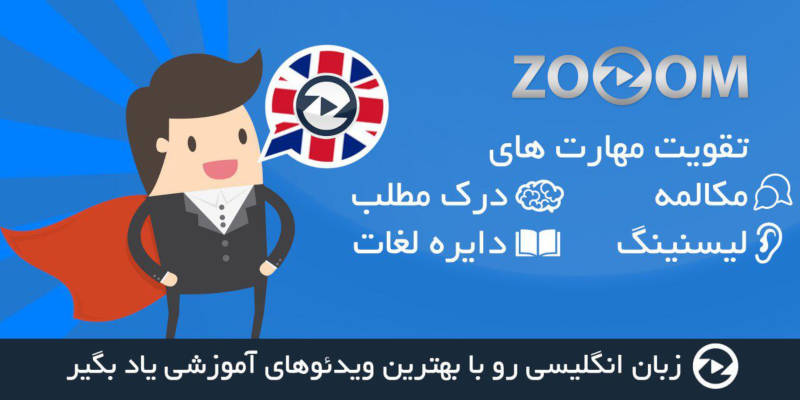 متن انگلیسی اپیزود
My name is Spider-man and you're probably wondering why we're at this snooty McSnooty restaurant where I couldn't even afford the breadsticks.
Have I taken a job as a busboy? Nope.
Well, wait for it, because I'm about to show up.
Here I am.
Everybody stay calm!
Just your friendly, neighborhood Spider-man doing a… kitchen inspection.
Heh. Looks good.
Very clean.
[screaming]
Oof. Must've finally got a look at the prices.
Where is she?
Ah-ha! There she is.
So, to the questions you're all asking yourselves…
what's my aunt May doing here?
Why is she all dressed up?
Who is she waiting for?
Hah! It's a funny story.
[together]
Ahh!
Well, it was a funny story.
Until the Beetle crashed the party.
Waiter! I think I know what I want for my entre…
Duck!
Hey, what're you doing?
Huh?
[beeping]
Leave my aunt Ma… that woman that I can't possibly know out of this!
Noooo!
Noooo!
Okay, this… does not look good.
But, then again,
the entire day has been a complete nightmare since…
This afternoon at school.
[bell rings]
Hmm.
Parker, the school day ended an hour ago.
What're you still doing out here?
Me? Agent Coulson, what are you doing in there?
I have to maintain my cover…
And part of my job as acting principal is to engage in parent-teacher conferences.
[Peter] And that sweet lady is my aunt May.
I can tell her everything.
Except of course, that I'm your friendly, neighborhood Spider-man.
Oh, this is horrible! This is the ultimate Spidey nightmare!
Worlds are colliding!
Must… stop…
this!
Ahh!
Wait a minute.
What am I worried about?
I get good grades.
And Coulson's whole gig is about keeping things on the down-low.
He's not gonna blow my cover. Heh. This is no biggie.
Hello.
I don't know if you remember me.
I'm principal Coulson.

Yeah, and this is aunt May.

My aunt May.

Please, call me May.
Of course. May.
After the Roman Earth goddess.
Please, call me Phil.
I think I was named after a gas station.
[laughing]
Phil? May?
What happened to principal Coulson and miss Parker?
I don't know what I was thinking, being so optimistic.
Did I forget that I'm Peter Parker?
Of course this is bound to go from bad to worse.
[laughing]
Is this part of your job description…
Sorry.
This is official
school business, Parker.
Your aunt May is in good hands.
So, if you don't mind…
Yeah, sure.
I got stuff to do.
No problemo.
[laughter continues] What are they saying in there?
[laughter continues] [laughing]
It's been a true delight, May.
You too, principal Coul…
I mean, Phil.
I haven't laughed like that in a while.
Well, your nephew can spark some lively conversation.
[laughing]
Lively conversation.
What does that mean?
[sighs] There she goes.
Crisis averted.
You know, we could continue the conversation over dinner…
If you'd like?
Why, I-I think that'd be great!
Pick me up at 7:30?

All right, see you then.
Oh, man. Crisis has just become full-on natural disaster!
A date?
What kid wants their aunt dating their principal, especially when he's not even a real principal, but a super-SHIELD spy working undercover?!
I gotta stop this at all costs!
[distant laughter] What do they keep laughing about?
He's not funny. I'm funny.
How could she like hanging out with him?
He is so…
completely and totally uncool.
It just doesn't make any sense.
[warning buzzer sounding] Time to initiate…
Operation: Disaster Date.
Maybe I should sneak in the back door.
Huh?
Hmm.
Huh?
[laughing]
Sir, you have a phone call.
This is Coulson.
[Spider-man] Yeah… uh… Coulson!
This is Nick Fury.
We got a big problem and you need to take care of it.
No one else!
Director Fury?
Your voice sounds strange.
I have a cold… I mean… flu!
Like I said, you need to abort your current assignment and report to Latveria, immediately.
No, make that Antarctica.
Like, right now…
[phone clicks]
Coulson?
[dial tone]
Phil?
[laughing]
Ooh! Ah!
Excuse me. I'll be right back.
[splat]
Huh?
What are you doing?

Me? What are you doing?
I'm trying to have a nice evening out.
Thanks to you, I haven't been able to spend 30 seconds - with your…
What's your problem? She's a lovely, interesting woman.
Ew! La, la, la, la, la!
I can't hear you!
So, you are trying to sabotage our evening.
You bet your SHIELD badge I am.
That is…
If you really are Agent Coulson.
Who are you?!
The jig is up, buddy!
You can't fool me with a mask…
As soon as I…
[grunting]…
This thing is on here pretty good.
Ha-ha!
[grunting]
Knock it off.
I genuinely like your aunt.
And it seems she likes me, too.
Ugh!

Come on, Parker.

It's not that bad.

No.
Something's hitting my Spider-sense hard.
Something up there!
In case you're wondering who the guy in the tricked out body armor with full blown weapons system is…
…he's the Beetle…
world's deadliest mercenary…
and he's never been taken down.
Well, except once…
by this super cool arachnid-themed superhero.
Me.
He's also not very chatty, but I'm pretty sure he isn't here for dinner…
Ah! Ah! Ah!
Whoa!
Ugh!
Yo, Beetle!
Come and get me!
This guy really holds a grudge, doesn't he?
At least now you know how we got here.
Whoa! Ugh!
[beeping]
Hey, what're you doing?
Noooo!
Yeah, it's even worse than I remember.
Anyone else wondering how I get out of this?
Noooo!
Coulson?
We've got to clear these people out of here.
No problemo.
People! My health inspection has uncovered a severe bug problem.
Lots of bugs.
So, if you could all evacuate in a calm and orderly fashion…
I thought I said "calm and orderly".
Now you get aunt May out of here.
I'll handle tin can man.
After all, I'm the one he's after.
Wait, I have something to tell you!
Yah!
Don't forget to tip your Spider.
Ah!
Phil, Spider-man is here!
[grunting]
And he's fighting a robot or something!
Ugh!
Oh! Um…
Why don't we get dessert to go?
Huh?
[grunting]
Ugh!
Any requests?
Whoa! Whoa!
I haven't heard that one.
Yah!
Name that song, chucklehead!
Ah!
Ugh!
Wait a minute!
They're holding hands on a first date?
I don't think I like where this thing is heading.
[audience applauding] Hi ya, honey. I'm home.
Wonderful.
How was your day of super-spying?
[audience] Aw!

Just great.
Now where's that boy of ours?
I need to have a talk with that rascal.
I'm just hanging around.
[laughter and applause] I mean, come on.
Hasn't anyone heard of taking it slow?
Ah, okay, where were we?
Oh, yeah…
Ahhh!
Phil, what are you doing?

I forgot my wallet.

Your wallet?

I'll meet you out back, May.
Phil!
It's been a long time.
Last time I checked you were locked up in a maximum security prison.
I take it you didn't get released on good behavior.
Sir, you didn't pay your bill!
Ooh!
Uh! Remember me?
Oh! Ugh!
Ah!
I didn't order spaghetti.
Hey, I'm the superhero you want.
He's after you?
The Beetle and I are old sparring partners.
Huh?
I'm the only Agent who ever took him down.
And he's been trying to even the score ever since.
Yee-ah!
You?
You gotta be kidding me.
I told you there was a lot you didn't know about me.
Ee-yah!
I can't believe I'm saying this, but…
Maybe there is more to Phil than meets the eye.
You're pretty quick, Coulson.
I have black belts in jujitsu, karate and kung-fu.
Ugh!
Nah!
[grunting]
Cooking school.
One year.
I think that means your goose is cooked.
Heh!
Get it? Cooked?
Ugh!
[coughing]
Hey! Where's aunt May?
Huh?
Ugh! Let me go!
Phil!
Phil?
[horn honking]
Hand on tight, Coulson.
We're gonna get my aunt May back safe and sound.
I'll put all SHIELD Agents on high alert.
No! You call in the calvary, and the Beetle will go nuts and aunt May will get hurt!
Forget it! We go in…
just us… and save her!
If he touched a hair on her head…
Fine. But I'm still tapping into SHIELD sats to track the Beetle's movements and triangulate his position.
Well, do it, Phil.
[gasps]
Huh?
That looks complicated.
You must be very smart.
And strong.
Your parents must be enormously proud…
[nervous laugh]
Yah!
They're on the U.S.S. Excelsior!
The museum? Okay, hold on!
[beeping]
[Spider-man]
Ready for round two?
Make sure she's safe.

Roger that.
Ugh! Umph!
Not a big fan of taking nice ladies hostage, you know.
Ugh!
You ran out before we could have dessert.
The night's not over yet.
Find somewhere to hide.

Me?
What about you?
And how did you find me?
Um, I, uh, I hitched a ride with Spider-man.
Hmm.
Ugh!
[groaning]
Yah!
You and I have some unfinished business, Beetle.
Coulson! Be careful!
I've got this.
[grunting]
Huh?
[grunting]
Whoa!
[grunting]
I need to get out!
Fencing champ.
SHIELD Agent training, year one.
I-I can't believe I'm admitting this.
But…
Agent Phil Coulson is…
kind of… cool?
What's next?
Cats marrying dogs?
[grunting]
[grunting]
Omph!
[grunting]
Yah!
Hey, stink-bug.
You forget about little ol' me?
Hang in there!
[grunting]
Spidey on deck.

Batter up, Beetle!
Sa-wing batter!
Ugh!
Nice hit.
Little league. One year.
Bench warmer.
You missed, Beetle-breath!
He never misses.
Ugh!
I win, Coulson!
[beeping]
[Aunt May]
Ha, ha.
Shall we?
[bell dings]
[Spider-Man] K.O.
I'm calling the helicarrier now.
If it's okay with you?
Hold on. I wanna say I'm sorry.
And kinda grateful.
I guess I might've misjudged you, Phil.
Despite the fact that you tried to ruin my evening, I might've misjudged you too, Parker.
I'm impressed.
But you ever call me Phil again…
you'll be in detention for the rest of your life.
Right.
Agent Coulson. Gotcha.
Hey.
Can I get a hand up here?
I don't know what happened.
I was just finding a place to hide and must've accidentally - hit a button.
Yes… lucky.
Ah-huh.
Pretty cool, huh?
May, you are truly an amazing woman.
You're not so bad yourself…
for a school principal.
As for you.
Does your family know you run around dressed like that?
Um…
Heh.
Wow. It's the SHIELD helicarrier.
Wonder how that got here.
Oh… well, that's my cue.
So, how 'bout we get you home?
It's 9:30.
They should be back here by now.
I'm gonna have a word with her about going out on a school night.
Can you ground your own aunt?
So, May, how would you feel about another shot at dinner?
Uh, dinner where we actually get to eat and don't have to battle an armored mercenary.
Heh, that would be nice.
But I have to be honest, Phil, I…
I think Peter probably feels a little bit awkward about all this.
You being the principal and all.
And Peter means the world to me.
I would do anything for him.
Oh, man.
So, unfortunately, I have to decline.
Even though, all things considered, I had a lovely time.
Well…
It's probably for the best they don't hang out again.
Don't look at me like that.
Well, I can't say I'm not disappointed, but I understand.
Peter's a great kid.
Goodnight, May.
Obviously, I've been a little weirded out about you going on a date with principal Coulson.
But I know you're not just my aunt.
You have a life of your own.
And while I would rather you didn't date the principal of my high school…
which could be the worst thing ever for me…
if it makes you happy, then I'm happy. 'Kay?
Mwah.
Whew!
You know I actually thought she might…
Phil! I changed my mind.
I think I would like some dessert after all.
I'm craving something sweet.
I doubt we'll find anything as sweet as you, May.
[laughs]
[tires squeal]
[laughing]
What?
A lot can happen at dessert…
مشارکت کنندگان در این صفحه
تا کنون فردی در بازسازی این صفحه مشارکت نداشته است.
🖊 شما نیز می‌توانید برای مشارکت در ترجمه‌ی این صفحه یا اصلاح متن انگلیسی، به این لینک مراجعه بفرمایید.