سرفصل های مهم
23-Not a Toy
توضیح مختصر
زمان مطالعه

22 دقیقه

سطح

ساده
دانلود اپلیکیشن «زوم»
این اپیزود را می‌توانید به بهترین شکل و با امکانات عالی در اپلیکیشن «زوم» بخوانید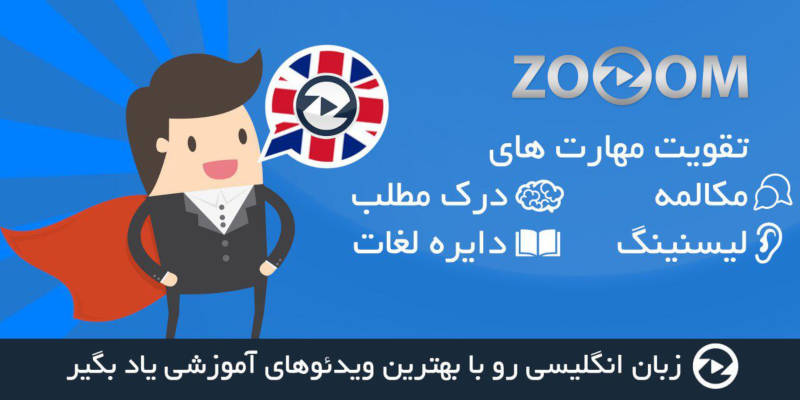 فایل ویدیویی
متن انگلیسی اپیزود
Unh. I need back up!
Front up?
Side up?
Your worst enemy cannot harm you as much as your own unguarded thoughts.
Tell me you're not freaking out and maybe I'll calm down.
And if I am freaking out?
Iron Fist?
Gone. How can someone so big move so fast?
Nova: It's game over, man!
Nova!
Unh!
Watch where you're
throwing those things!
He's everywhere! How can he be everywhere?
Get down here so we can strategize!
Unh!
Bucket-head?
Aah!
It can't end like this!
Power Man? White Tiger?
Guys!
Hold on…
Why does this feel like they're bait and I'm running into a trap?
Because that's exactly what you did.
Unh!
Do I at least get an award for being the last bug standing?
No.
Unh!
Help!
Tag. I win.
Yes, kids, that's him!
The living legend.
The first Avenger.
Captain America!
Steve Rogers, by the way.
Pleasure to officially meet you all.
That was so brutally awesome!
Can we do it again, please?
Best two out of three?

Are you kidding? Yes!
How many times do you get to learn battle strategy from Captain America?
So far, just this one time.
I thought you were good at math.
Ugh,
"I thought you were good at math"…
This training session is not on the Captain's agenda, Director Fury.
Don't be a Cap hog, Coulson.

It's not about that.
I gave them the rules before he got here…
Under no circumstances are any of you to speak to Captain America, look him in the eye, say his name, or breathe loudly in his presence.
Cap seems to be really enjoying himself.
Captain America is my… I mean…
is the greatest livingng superhero!
What if they do something that embarrasses me…
I… I mean S.H.I.E.L.D.
in front of him?
Seems like the benefit outweighs the risk. But it's your call.
All right everyone, if Cap is finished with you, we can just…
I think the new recruits want one more round.
Heh. You ready?
Our lives just got 1,000% cooler, Captain America, sir!
Uh, you use your right hand to salute.
See if you still feel that way in three minutes.
Prep the court!
Let's see what this team's got.
You know maybe we
should just wrap this up before something disastrous happens.
Isn't that exactly why we're learning from the best?
To make sure something disastrous doesn't happen?
Just one more, Phil.
Then we can go over Fury's checklist.
You know my name?

I love this guy!
Ok…
This time I'm gonna show him why they call me Power Man.
Dude, you call you Power Man.
It's Captain America.
The guy once punched a tank unconscious.
Actually that's a myth.
No, I'm pretty sure that's true.

Oh…
Let's up the ante.
First one of you, any of you, that takes me out,
gets to keep the shield.
Do you know what I could sell that for on the internet?
JJJ: Call me crazy, but I like the new Spidey!
Avengers assemble!
Avengers disassemble!
Avengers assemble
again!
I love you, Cap's shield.
Now the problem you all have is you think your unique power is your only asset.
This should be awesome.
Unh!
By relying on your one power or weapon you become predictable to any wiser opponent.
Unh! Ya!
By using all your skills and being unpredictable you're more likely to stand a fighting chance.
I don't know.
I kinda like my odds!
This is not mine.
Your aim stinks.
Uh, look out?
Hiya! Unh!
Nice!
Jujitsu? Kung fu?
Krav maga?
All of the above.
Gotcha!
Ya! Hiya!
Ah! No way.
And that was something I picked up growing up in Brooklyn.
You have to think of your powers for what they are…
One tool in your toolbox.
No, no, no, no, no, no, no…
Heh heh. Hey!
Can't see!
Total spankage.
Take II.
You lasted half a minute longer than last time.
Every battle you learn from is a win.
Ugh.
Tell that to my shoulder.
Well I think we've had enough fun for one day.
But the Captain and I have extremely important S.H.I.E.L.D. business to attend to.
I was hoping to go over a few pointers with…
I'll have someone write a memo for you. Join me in my office?
Sure.
I'm going to leave this here.
You can hold it, but don't throw it.
It's a weapon, not a toy.
All: Sir, yes sir!
Is it me, or was that the best butt kicking we ever got?
We went toe-to-toe
with Captain America.
I think we just graduated.
Do you think he'll pick one of us as his sidekick and… ooh, shield!
Me first!
Nice.
Heed Captain America's words…
"it's not a toy".
Yeah, how about we just put it back where we found it.
And "we" means "you," Nova.
You're right. I should. I will.
After one little throw!
Oh, no, you don't.
Ooh, so light!
Luke, catch!
That's not good!
I'm coming shield!
[sighs] I'll go
get web-for-brains.
Uh, hey guys?
Where's my shield?
[all chuckle nervously] Web gliders.
I'd brag, but first I gotta go save Cap's shield And my butt!
Oh, slippery little…
S'up, Iron Man?
Can't talk.
Gotta glide. Laters!
Aah!
Sorry, complete stranger.
Please be careful when you cross the street.
And don't forget fruit snacks.
Latverian embassy?
Uh oh.
Ooh! That's gonna be all my allowance money.
Uh, excuse me, mister Doom, sir?
Can I have my shield back?
Please?
Doctor Doom. The baddest bad guy in the entire world.
Four kabillion people in this city and it lands on his head.
You know why?
Because I'm me.
Ugh, this is so me it's disgusting!
What do I do now?
Oh, should I just call Nick Fury?
What's the worst that could happen?
Full speed ahead!
No!
Argh!
Maybe not.
This is yours?

It is actually.
It… it's not the real Captain America shield.
I mean, that would be crazy.
What would I be doing with Captain America's actual shield, right?
No. No this is a…
a replica.
A replica?
For what purpose?
A very patriotic chip and dip bowl?

Wait right there.
[sighs] See?
All you have to do is ask politely.
Anybody else's Spider sense tingling? No?
I take back what I said before.
This is so me!
No, no, no, no, no!
What do I do?
Where's the off switch on the Doom missile?
Sweet team-up!
Hey, you didn't get any scratches on my bike, did you?
It's cool that you
borrowed it, but…
Where's my shield?
Oh, yeah, uh, heh,
funny story actually…
You were playing with it and it fell off the carrier and landed here.
Uh…
Yes.
Are you insane with anger?
I try not to live in the past.
Let's fix this.
Fix how?
Hey!
We're not allowed to go in there!
It's Doom's embassy. Aren't there, like, laws or something?
He just sent a missile into a New York street.
His diplomatic immunity is out the window.
Hey, just like your shield when I… oh…
But we have to be smart.
Who knows what else he has in there.
So we wait for Fury and the guys?
My shield is made from a one of a kind adamantium/vibranium alloy.
So, I guess he wants it back.
If Doom has time to reverse engineer that metal, he could turn his armor, or any kind of weapon, into something unstoppable.
Big ups to my boy Spider-man for making all my dreams come true!
I don't want to be
Doom's boy! Let's do this!
I mean, if you're ready.
Doctor Doom has
Doomdogs? That's adorable.
What? It is.
You go high. I'll take the ground assault.
Web them to the floor.
I was gonna do that as a surprise for you!
But now you've gone and ruined it!
Cap? Cap!
Ha! Wow.
Captain America.
Bringing it skewer style.

This isn't the fight.
It's not?
Sure feels like fighting.
This is a distraction.
He's trying to buy time so he can analyze the shield.
Well, it's totally working.
I'm distracted.
We'll work on that.
The intruders have reached level two.
I need more time.
Is this gonna work?
We just need to slow them down.

That means no.
I expected this to be a lot easier with you around.
Captain America?
I'm sorry.
I just wanted to play with it!
I know, right? It's so light!
And colorful!
They're right behind us.
Don't focus on them.
They're not the fight.
Spider-man: What if one of the Doombots is actually Doctor Doom pretending to be a Doombot?
Captain America: It's never that easy.

Spider-man: Never ever?

Can I focus on 'em now?

Web wide and run.

Run? Really?

Know the fight.
"Know the fight?"
Wait, is this a lesson?
Should I be taking notes?
The shield's not here!
It's in Latverian.
Wow, that's a fun fact, but, Cap?
Uh, maybe we should hurry it up?
Incredible.
New York, Washington, Dallas, Cleveland.
Doom was using this embassy as a base of operations for an invasion!
Really, Cleveland?
Why?
Oh, never mind.
We've got company!
[robots shut down]
How did you do the wha…
It says "Doombot master control"
in Latverian. Tools in the toolbox.
That's right, kids!
Stay in school, learn Latverian and save the world!
What now?
Doom is trying to escape!
And he's got your shield!
This day has gone to the dogs.
Eh, Cap?
You have a plan, right?
We stop Doom at all costs.
Nice doggy.
Oh no, Doomsy, you are so not getting away!
Don't you know not to leave your pets at home when you're away?
Cap, know the fight!
Knock! Knock!
You're under arrest, Doom!
You can't arrest me in my own embassy. It's Latverian soil.
You're not standing on soil.
We're in American airspace.
Ohh, burn.
Let's see what this does!
Not one step closer.
That shield doesn't belong to you, Doom.
I know what this is. And I know how much it is worth to you.
Why would you be so careless with it as too entrust it to an idiot child?
Child? Well I'm rubber and you're glue,
whatever you say bounces of me… never mind.
Besides, this isn't about me!
You were getting ready to make an attack on America!
And you handed an
enemy of America the key to making the world over in my own image.
Your own image?
Hold on.
We'll make you a deal, Doomsy.
Give us the shield and you can get back in your Doom mobile and drive back to Doomville.
What's the strategy here?
He gives back the shield and in return we don't tell the world that a teenager and a shield-less Captain America beat the metal pants off of him and all his egobots all by ourselves.
[laughing]
Being doctor Doom has got to be all about reputation, right?
Without that you're just a guy with a cape that vaguely smells of Bologna.
Ha!
Ok, Doom, one last chance!
I promise you, I will destroy you and then I will destroy…
Yeah, about that, I learned some pretty cool things today.
And the big lesson
learned was…
Ohh!
Know the fight.
See you were fighting us but we weren't fighting you. We were stalling.
Um… we were stalling.
Gotta get the volume on this microphone adjusted.
I think it's time you give the man back his shield.
Take it.
My plans require no such trinkets.
About those plans…
You're under arrest for conspiring to attack America.
Be my guest. My embassy officials will have me released by nightfall.
Well fought.
Can I be your sidekick?
You're good, but I don't really do sidekicks well.
Bygones?
Bygones?
Wait-a-minute.
You didn't scratch my Spider-cycle, did you?
Doombot dogs?
No, not buying it.
And you got Doctor
Doom deported? Really?
And he was all…
"you only found me by accident!
You could never match my intellect man to man".
Uh-huh.
And what did you say?
I said, "I can live with that".
But you've all learned some valuable tactical lessons, right?
Let's see…
know your fight.
Our powers are only one tool in the toolbox.
No! I mean about touching things that don't belong to you.
Oh, yeah. Because you might accidentally stop a madman from taking over the world.
And… you're welcome?
You think international incidents are funny?
Hey, Phil, how would you like to hold my shield?
Really?
Oh, ooh, wow. It's so light.
There could be some future Avengers here if you all stay out of trouble.
All: Sir, yes sir!
I'll take that back now.
You got it, Cap!
Here you go!
[sighs] I'll get it.
Here we go again!
مشارکت کنندگان در این صفحه
تا کنون فردی در بازسازی این صفحه مشارکت نداشته است.
🖊 شما نیز می‌توانید برای مشارکت در ترجمه‌ی این صفحه یا اصلاح متن انگلیسی، به این لینک مراجعه بفرمایید.