سرفصل های مهم
8-Back in Black
توضیح مختصر
زمان مطالعه

22 دقیقه

سطح

سخت
دانلود اپلیکیشن «زوم»
این اپیزود را می‌توانید به بهترین شکل و با امکانات عالی در اپلیکیشن «زوم» بخوانید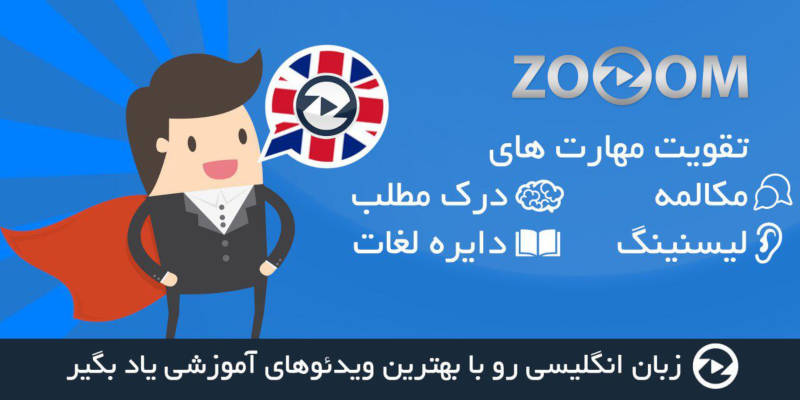 فایل ویدیویی
متن انگلیسی اپیزود
[Peter] Living life as a globe-hopping, friendly neighborhood superhero is just as glamorous as you'd expect it to be…
Acchhooo!
…except when the flu hits.
Then it's not so glamorous.
But, hey,
you gotta roll with the mucus.
[Aunt May]
Peter, you sound terrible.
I brought you a micro-biotic shake full of antioxidants.
Uh! Uh, uh, germs, Aunt May.
You know how it is.
If you get sick,
who's gonna take care of me?
[crowd gasps]
Yah!
[roars]
[brakes screeching] Repeat…
the dragon man robot is on the loose in midtown!
[policeman] Ahh!
[roars]
[cheering, whistling] Did I just get replaced?
Acchooo!
Ahh.
Now here's a hero I can get behind!
Finally, somebody's doing it right!
Out with the old…
and in with the awesome!
Now that is the coolest superhero I've ever seen!
Hey, I'm not jealous.
[sniffs] Not at all.
I'm just… curious.
I mean, how'd he
get so popular so fast?
[bell dings]
Besides, now that I got a good look at him…
I got a bad feeling…
I mean, you feel it, too, right?
Acchhoo!
Acchhoo! Ugh. Sorry.
That was me.
I think I'm fighting something.
Gee, ya think?
Just keep your distance.
This new kid looks like an up and comer. What do we know about him?
Oh, don't tell me…
you want him on the team.
Come on,
you guys can't see it?
See what? A guy with a cooler costume than yours?
You know
you're nothing without me!
The question is,
where did he come from?
What's his story?
[cartoon narrator] Brought here from the cosmic regions of the universe…
with his faithful space blob, Doop, he is a powerful force for good…
dedicated to truth, justice and peace for all mankind!
[sci-fi narrator] It came from outer space! Sentient and savage!
This creature from another world has targeted our plant… Earth…
to play out its destiny of conquest.
[horror narrator] From the darkest depths of humanity's collective fear, it comes.
It lurks in the shadows…
waiting to strike at its prey!
And its prey…
is us!
[screams]
Uh.
Oh, gimme a break, guys.
We know his story, don't we?
[crickets chirping] All of us do.
It's Venom! It's back!
Venom?! No way.
That thing was huge and this is just a guy in a suit.
Yeah. The same suit.
Perhaps you may be seeing connections… where there are none.
Come on Luke, you see it, don't ya?
You sure you don't have your nose outta joint 'cause this guy's doing your job better than you?
My nose isn't outta joint.
It's full of snot. Acchhoo!
But my eyes work fine.
Where do you think you're going?
I'm gonna get to the bottom of this poseur's gig.
Venom or no Venom, there's only room for one Spider-man around here and I-I'm…
aacchhooo!
Ugh!
[coughing]
He better not get me sick.
Ahh!
[roars]
Yeah!
Ugh! Check it!
Yeah!
Got a minute to chat?
You know, the spider thing's already taken.
You're still botherin'?
Give it up, would ya?
This year's model's on the case.
Yeah, well, it's your threads that got me bothered.
So what are you?

I'll tell you what I am…
I'm better than you.
[Spider-man]
Come back here! Hey!
Wait up, would ya?
Where'd he go?
Ugh! Hey!

Long way down, huh?
Ugh!
Ha!
Ow! Is that
how you want it, man?
'Cause I can give as good as… as I…
Aacchhooo!
Ha, ha!
Caught the sniffles?
I think you need to lay down and rest… for a couple years.
[cheers, camera's clicking] Footage has just surfaced of New York's newest hero showing Spider-man where to get off.
Octavius, don't tell me you called me all the way down here to show me something I could watch on my office flat screen.
Certainly not, Mr. Osborn.
Observe. This new player has many of the same qualities of our last experiment, only more focused, controlled…
deadly.
See any similarities?
I want you to get to the bottom of this… now.
I'll send the dragon man android out to do further tests.
What do you think he looks like under that mask?
Who cares?
He's hot, no matter what.
[sniffs]
Aah, heard about
your throw down in midtown with the mysterious man in black.
He really snaked ya, huh?
Ah. Whatever.
That was just round one.
[coughing]
Whoa, whoa, whoa, whoa!
Aim those somewhere else, would ya?
Yo, Pete! Over here!
Ah. Hey, Harry.
How's it going?
Wow. You look terrible.
Like, really bad.
Aacchhoooo!
Ah. Thanks, pal.
You know, there's something going around.
Are you wearing bling?
[lowered voice]
Come with me.
Harry, what's the deal?

Oh… nothing.
Just the biggest secret you'll ever hear in your life.
You know about
that new hero, right?
The guy in the cool, black outfit…?
Ugh! Yeah, I've heard of him.
What about him?
What is that?
Harry? No!
Yes!
You're… you're…

That's right. I'm the man.
Okay, okay.
Come on, Harry.
Take that off. Put that away.
Do whatever you have to do.
Y- you can take it off, right?

Sure. Watch this.
How cool was that?
[chuckles]
You're freaked out.
I freaked you out.
Jeez, Harry.

Look, I get it.
But I wanted you to be the first to know, Pete.
I'm gonna be the king of the world here.
I mean, imagine how proud my dad's gonna be…!
Ah, there it is.
Harry's always looking for Norman's approval.
But between you, me and the toilet paper, old "stormin' Norman"
doesn't roll that way.
You know, I got to admit, the way he puts on and takes off that outfit is pretty cool.
Probably makes life a lot easier.
[squeaks]
[giggles]
Anyway, what do you think you're doing, Harry?
We both know
what happened last time.
Isn't that the thing that tore up your house?
Come on, that's Venom you've got in your watch.
Well, it's just a small piece of it.
I found it and I've totally got it trained.
But, come on, this is the best thing that ever happened.
I mean, I am the
new-and-improved Spider-man.
And everybody loves me.
U- uh, I really
don't think you are.
And being a superhero isn't so easy.
Pfft. How would you know?

Oh, well, I-don't…
I mean, it just seems like it's not so easy, that's all.
You know what they say…
and I can't believe I'm actually paying this forward…
but with great power there must also come great responsibility.
You know what I mean?

That's not what I've been told.
Remember, son, you're an Osborn.
A name that carries great power.
And with great power…
can come great reward.
Okay, forget about that. Have you thought about what happens if you can't control this thing?
How 'bout a little support, here, huh?
I mean, you're my best friend, aren't you? I'm telling you, I'm completely wired in.
No… problem.
Harry, wait…
I said… no problem!
Did you catch that?
That "ssssss"?
Oh yeah, this is
gonna work out great.
My best friend and Venom.
A match made in… aaachhoo!
Oh. Wow.
Sorry.
Vampire sneeze.
Gotta remember, vampire sneeze.
[Norman] No, I want an update.
Remember, you pointed out the similarities to me so I expect results, Octavius…
Now!
[sighs]
You know what, forget it.
I'm on my way down.
I've got something to tell you.
You're gonna love this.
It's unbelievable…

Not now, son.

But, dad…

I said not now.
Unless you want to tell me you finally pulled your grades up…
[siren in distance] Aachhoo!
[coughing]
Ugh.
Real stealthy, huh?
You're avoiding me.

Not at all.
Just, you know,
doing the recon thing.
You know something, don't you?
Who me? Huh.
I… I don't know anything.
I'm just a stupid kid, remember?
Ahh!
Let me remind you, if you're hiding some vital piece of information about mister
black Spider-venom…
Hey, when I know, you'll know.
Over and out.
I know what you're thinking.
But, come on,
I'm not gonna rat out Harry to Fury or anyone else right now.
Harry might not get it, but there's a reason superhero's have secret identities…
My name is Peter Parker and I am Spider-man.
[hysterical laughter] Yeah, right.
As if, Parker.
Hah! Peter Parker?
That'll be the day.
Ahh!
Ow!

You had to tell people.
You had to tell people.
Whew! No thank you.
Ahh!
N-yah!
[roars]
Come on web shooters…
not now!
Whoa! Ah!
[sighs]
Are we sure spiders can't fly?
Like, it's scientifically proven and everything?
No! Ahh!
Okay, what just happened?
[maniacal laughter] [grunts]
Awesome! Give me a smile!
Totally awesome!
[cheers, whistles] Uh-oh!
Who's next?!
Come on! Somebody!
[brakes screech]
Hey! You're supposed to be the good guy.
Put it down!
Here. Catch.
Yah!
I thought I asked him to put it down, not throw it at me.
N- ah!
Ahh!
[grunts]
You okay, pal?
Spider-man…
always in the way.
[grunts]
Not for long.
Alrighty.
Nice to see you again, Venom.
Last time we met, you had someone inside there that shouldn't be.
[growls]
Ooh, boy.
You think you may have some control issues here or what?
I'm in complete control.
I can do anything.
I'm the best Spider-man there is.
[grunts]
Well, that wouldn't be difficult, believe me.
[growls]
I - I'm just saying, you know, maybe take a deep breath or just…
rethink your life a little.
Ahh!
You know…
remember who you are…
I remember!
[deep voice]
I… am… Venom!
Yah!
[maniacal laughter] Yikes! You've really turned to the dark side, haven't you?
Fight!
No!
Venom! I know it's you and I'll say it just once: Let… him…
out!
Help me!
I- I can't!
[growls]
[deep voice]
Yes… you… can!
Yuk!
Ahh!
Ah, ah, ahh!
Ugh! C-come on, now.
How about we hug it out?
You weren't my friend before and I don't need you now.
I'll show you and him who's the better Spider-man.
I want to see
the competition squashed like a bug on a car windshield.
Ahh!
[pandemonium]
[roars]
[pandemonium continues] Aww gross, Venom cooties!
What is it that you want?
[black spidey]
The great Norman Osborn!
You'll never know!
You never cared!
N- ahh!
Yahh!
Sorry, sir.
[crows cawing]
Mind if I hitch a ride?
I'm kinda light on web fluid right now.
[JJJ] That wall crawling menace, Spider-man is next!
Ahh!
Yah!
Aachhoo!
I should've taken a sick day.
Yah!
Uh-ahh!
Yah!
Yah! N-yahh!
[JJJ] I will show you something that'll change your life!
Daily bugle communications is not just about bringing you the news.
We're now providing products you need! Presenting Bugle brand insect spray.
Forget about bedbugs, New York…
Let's try this now!
Who-wahh!
…Bugle brand insect spray.
Forget about bedbugs, New York.
If you've got a wall-crawler issue like I do,
this will absolutely…
Not gonna cut it.
…Bugle brand insect spray.
Forget about bedbugs, New York…
Who-wah!
Nah!
What…
What happened?
It-it was…
I- I couldn't control it.
I thought I could but…
I… I almost lost myself, didn't I?
You were just sick, that's all.
Believe me,
I know what it's like.
[siren in distance] I guess I owe you, big time.
Thanks, Spider-man.
I'm Harry, by the way.
Harry Osborn.
Yeah. Listen,
I probably should've told you this before…
…and I am Spider-man.
[hysterical laughter] - Ow!
You had to tell people.
Um…
Aacchhoo!
Whoa.
Vampire sneeze, dude.
Ah. Sorry.
Okay, well, I guess I gotta go.
Take care of yourself.
[Octavius] Harry Osborn is Venom.
Who would've thought.
[Norman]
Octavius!
I saw it up close.
Right in my own conference room.
It's unbelievable!
The power!
The savagery!
Whatever it takes, Octavius…
I want Venom!
What's the matter with you?
You have something to say about this?
Not a thing, mister Osborn.
Not a thing.
[Peter] First of all, I had to stay away from that mouth.
I hit him hard with a left, and then a right, and then, up into the screen.
Pow! Boom! Bam!
And that's how I took down Venom.
"Obvious heroism"…

You betcha. I was awesome.
Sure you were.
I think you know more than you're letting on, kid.
I can see it on your face.
You know who Venom was, don't you?
Hand to Galactus, I have no idea.
[screams]
Besides, we're not gonna have to deal with it ever again…
so what's the difference who he was?
[labored breathing] Hi-dee-ho, fellow delinquents.
Guess what?
I'm finally back in the pink.
Healthy as a horse and ready to…
[coughing, sneezing] Well, look who it is…
The original
germ spreader himself…
I said you better not get me sick.
Oh, come on, guys.
Look, I feel guilty enough as it is.
You can't possible blame me for…
There is absolutely no enlightenment to be found in this level of misery.
[sneezes]
Not to bention, dis sucks!
Did you say "not to bention"?
Wow.
[sneezes]
Um, if I could
make a suggestion, Tiger…
Vampire sneeze.
Always.
That's it.
Get him!
Ahhh!
مشارکت کنندگان در این صفحه
تا کنون فردی در بازسازی این صفحه مشارکت نداشته است.
🖊 شما نیز می‌توانید برای مشارکت در ترجمه‌ی این صفحه یا اصلاح متن انگلیسی، به این لینک مراجعه بفرمایید.