سرفصل های مهم
14-Strange
توضیح مختصر
زمان مطالعه

22 دقیقه

سطح

سخت
دانلود اپلیکیشن «زوم»
این اپیزود را می‌توانید به بهترین شکل و با امکانات عالی در اپلیکیشن «زوم» بخوانید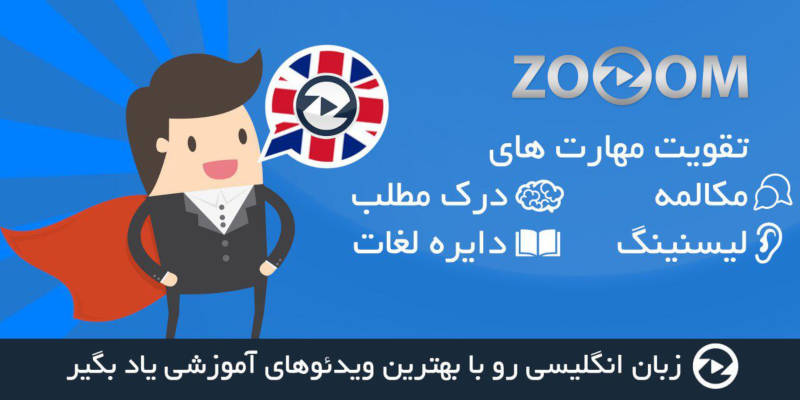 فایل ویدیویی
متن انگلیسی اپیزود
[screaming]
This is not my week.
Monday, Whirlwind tried to spin wash me.
Tuesday, Aunt May had me pose for her art class.
[sighs]
Wednesday, uh, I forgot what happened Wednesday, but I'm sure it
involved me being punched.
And, today this!
Nothing stops
the Juggernaut! Huh?
Juggy, for being
most dangerous villains, you got one lame catch phrase.
I'm gonna squeeze the funny right out of ya!
[grunts]
Get over here!
Open wide, Juggy!
Make way
for the ten toes of justice.
Ow. Ow. Ow!
Toes. Toes. Toes!
Ow.
At least the week is almost over.
What else could happen?
Ugh.
Ouch.
Where you at, Webs?
Have you forgotten a little something?
Kinda busy, Luke.
Can I call ya back?
You're supposed to be so smart!
You forgot about the science fair.
Science fair?
Yes, the science fair.
I cannot stress how important this is.
The winners head to the state finals and eternal glory.
Plan well. I am
splitting you into teams.
Sam Alexander and Ava Ayala are a team.
Ugh…
Harry Osborn and Daniel Rand.
Luke Cage and Peter Parker.
Awesome!

Yeah. Team Awesome!
Don't get your sunglasses all fogged up.
We got something, like, three weeks.
It's tomorrow! I've been bugging you about it every day and you keep telling me that it's in the bag and…
Wait, are you upside down?
Yes. Yes, I am.
Announcer: K.O.!
Ouch. Ah!
Tomorrow?
It can't be… tomorrow?
[squeaking]
Aunt May: Peter?
[sighs]
You're up early. Did you sleep well?
Sleep? Uh, oh…
like a baby.
[phone rings]
Hello?
Why, yes, he's right here.
OK, official business first.
What happened to the Juggernaut?
He's a work in progress.
Whoa, whoa, whoa!
Stop the bus! Stop the bus!
OK. How about the
other work in progress, our science fair project?
I told you. I'm all over it.
You've been saying
that everyday this week.
I never should have let you talk me into having you do it all.
Luke, I can do this in my sleep.
All I need is my trusty old chemistry kit.
You know, I invented my fantastic webbing with that kit.
Aunt May, have you
seen my chemistry set?
That old thing?
I sold it at a yard sale.
What?
OK. Minor set back.
Plan B!
Meet me at the school in an hour and I'll whip something up in the science lab.
[sighs]
We're dead.
Gotta meet up with Luke.
Gotta win the science fair.
Gotta stop talkin' to myself.
And they say you can't find a parking spot in New York.
Nothing can stop the Juggernaut!
[people screaming]
Really? Again?
[sighs] I don't have time for this.
Come on!
There's gotta be some other super hero around who can deal with him.
Spider-Man: Dr. Strange?
Iron Man?
Thooor!
Next science fair, I need to make myself a Spidey clone.
[school bell rings] Danny: All right, focus in. Zoom in.
There we go.
Hey, get outta here with that thing, Danny.
All right, let's put it down over here.
All right, it's focused.
All right, it works!
Awesome! Ha ha.
A+!
OK, Sam, we hook this tube up here, and the liquid nitrogen travels through there, interacting with the Oxygen Freon and voila!
[evil laughter]
It lives!
It lives!
Hey! Give me that.
It's 109 degrees below zero, dunce.
Hey, I was gonna put that in my lemonade!
Watch what would happen to your insides.
A rose? For me?
See? Not for human consumption.
Cool, we'll call it the "Brain Freeze Machine".
Just add some cherry syrup, put it in a punch bowl, and make some serious coin at this nerd-fest.
Ah, no.
Our experiment is about ways to reduce global warming by freezing the extra carbon emissions in the atmosphe…
Snore!
[snoring]
We are so gettin' our butts kicked.
Peter Parker, where are you?
Spider-Man: Over here!
Yoo-hoo!
[click]
Empty?
There goes Plan C,
using my fantastic web-shooters as the science exhibit.
Probably for the best.
I would've had to come up with some lame "my pal Spider-Man lent me one of his web-shooters" stories and those never wo…
huh?
Oh, fail squared.
Excuse me! Sorry!
Luke!
What happened?
I waited all morning!
I had to play superhero!
It's kinda what I do.
Yeah, and we kinda depend on each other in a crunch, too.
If I'd had known you were gonna pull this, I would've made the project.
But you said "trust me". Now we're both gonna go down with the ship.
Thanks a lot, "friend"!
Spider-Man: Ouch.
OK. OK.
I got an idea.
We can still win this thing.
Win? We got an hour to come up with something so we don't look like idiots.
We're gonna make history!
OK. Up on the SHIELD helicarrier there's gotta be something that'll work.
Plan D.
No time to make something from scratch.
I need a shortcut.
Something I can hack or mod.
Oh, don't give me that look.
Doc Connors gave me an open invite.
This is what Connor's said.
I want you to know Spidey, I have an open door policy.
If you need any help for yourself or your teammates, I'm here.
This is what Spidey heard.
Blah-blah. I have an open door blah-blah.
If you need anything blah-blah help blah yourself blah.
Too tiny.
Too bright.
I'm warning ya's I know Quack-Fu.
Too weird.
Hello!
And what do we have here?
A mood brick?
This is adorable.
It's awesome!
Perfect for Team Awesome!
Stop! You're supposed to make an exhibit!
Not find one!
You'll be letting Luke down.
What's he ever done except be there for you?
Ooh, he makes a good point.
Besides, what's the worst that could happen?
Oh, dear!
[laughs]
Coulson: Look sharp, people!
Fifteen minutes until science time.
[clears throat]
Ready when you are, Principal Coulson!
[coughing]
Aah!
[laughs]
Still a few kinks.
Science project, status report.

Status report. Right.

Well… uhh…

Be right back.

Ta-da!

We're doomed.

And you're smiling.

Chillax Lucas, and gaze in wonder.

It's a brick.

No, my impervious friend.
It's our first place science fair project.
What does the brick do?
Behold the might of the Bricknir!
It slices, dices.
It'll cut through rock, paper, scissors, and shoes!
Time's running out. Spidey's going for the lay up.
Can he make it?
And now the judges.
Ten, ten, 1.5?
Well, what do you expect from Dr. Doom?
[giggles]
Whoa.
It's some sort of smart material.
Like memory foam, except it's a brick.
A smart brick!

A very smart brick.
I gotta admit, Parker, I was worried.
But you really came through!
We might actually win!
How did you come up with this?
Thank you. Thank you.
Wow. I'm so surprised!
There's so many people to thank. Where do I start?
Of course the chunk with the jiggie junk in his trunk, Brick!
[giggles] And my stalwart science partner Luke Cage!
And last but not least, the person really
responsible for this victory.
[sighs] We can't submit this.
Why? What are you talkin' about?
The brick doesn't belong to us.
We can't use him as our project.
I didn't wanna let you down, so I almost did something really wrong.
[giggles]
You're unbelievable, you know that?
I'm sorry! I didn't mean for this to happen!
It's just… with SHIELD training and villains, there aren't enough hours in the day!
Hey, I find a way.
I find it every day.
[sighs] You're right.
This is my fault.
I'll tell Coulson. Maybe he'll just ground me from living.
[students screaming] You don't suppose that could be someone else's out of control brick?
Coulson: That's no brick.
Ah! Coulson!
Heya. Hi.
Note to self, Spidey-Sense is useless against school faculty, civil servants, and SHIELD toadies.
Not a brick you say?

It's called the Awesome Android.
An extremely dangerous piece of equipment.
Awesome Android?
More like Awesome Andy.
The Android operates on a rudimentary artificial intelligence, not unlike that of
a two-year-old child.
But it can cause more damage than you could possibly imagine.
Now, maybe you wanna tell me what it's doing in my school.
That's a funny story.
It all started when…
I'm sure it's hilarious.
We've gotta evacuate the area immediately.
Keep it away from anything it can put in its mouth…
Coulson: No!
Uh, sorry.
I was just trying to help!
It uses inorganic matter to fuel its growth.
The more it consumes, the bigger it… whoa!
Oh, this is bad.

He said inorganic matter right?
[student screams]
Nothing to see here.
Carry on.
Usually a moment like that requires a slow motion replay.
But since this whole thing is technically my fault probably, it's best I don't push it.
Where did that thing come from?
We'll tell you later.
Right now we gotta stop it.
We better start stoppin' fast 'cause that rock is on the roll!
[muttering]
Whoa.
Our little Andy's all grown up!
[giggling]
And he's into trains!
It'll be close, but I can…
Oh, yeah, forgot I'm out of webbing!
Nova!
Power Man's got a train to catch!
I'm on it!
Nova, set me down…
here!
Sure you can do this?

Only one way to find out!
Spider-Man: Yoo-hoo!
Over here!
Hey! Hey, buddy, come here…
hey, Andy!
Look at this!
Power Man, we're running out of track.
I'm doing this!
I don't believe it.
Spider-Man!
Yoo-hoo! Andy!
Follow me!
Gonna finish this!
Spider-Man!
No way.
I don't know how you found me, but you won't get away this time!
Seriously? What are the odds?
Work in progress, huh?
Nothing stops the…
[groaning]
Wait, wait! Put me down!
Oh. Oh.
What?
My helmet? My powers!
Nobody stops the…
[Spider-Man whistles] Huh?
I told you that was a lame catch phrase.
That was… radical!
Wrong. That was bad.
Now he's not just big, he's mad!
Awesome Android, you have to stop!
Aah!
Uh, that's OK, buddy.
Let's use our inside voice.
You're not in trouble.
We just need to get you back before…
Whoa!
Android, not awesome!
Yo, Andy! Hey!
He's trying to squash you like a spider! That's hilarious.
[laughing]
Spread out.
Let's take him down!
Wait! This isn't his fault.
It's mine!
He's just an innocent… android.
Oh, he's friendly and adorable when you get to know him.
Know him? This is your mess?

It's our mess.
[laughing]
Catch me if you can!
It was our project.
I should never have expected you to do all the heavy lifting.
Good or bad we're in this together.
Team Awesome?
[mumbling]
Awesome Blockhead, over here!
Hey, Andy, tag you're it!
[groaning]
He's off balance.

Look at his foot! It shrunk.
Something in that ice cream effecting his mass.
He doesn't like ice cream?
Who doesn't like ice cream?
No. It's the cold!
Remember what Coulson said.
He's made of highly absorbent compounds.
They must contract
when exposed to cold.
Hey, I think you're right!

You say it like you're surprised.
I don't just hit stuff.
Guys, I got an idea.
You three keep Andy occupied.
Spidey, come with me.
I gotta whip something up in the lab.
Wait a sec.
I'm the science guy.
OK, we have to herd that thing away from downtown.
Any ideas?
Call a baby-sitter.
Seriously, we're super heroes.
We should be…
what are you doing?
Calling to his inner child.
[giggling]
It's… it's working.
[mutters]
Come on, Andy.
That's a good boy.
This is embarrassing.
Heh. You guys should see how ridiculous you look.
Aah!
Aah! What is he doing?
Nova, don't fight him!
It's keeping him calm, just stay put!
Aah!
If I live, Spider-Man doesn't!
Luke, I appreciate you backing me up in front of the other guys, but don't you think we should be out there trying to stop Andy?
I believe in two things, Spider-Man.
You're only as good as your word, and second chances.
And I wouldn't be much of a friend if I didn't offer the same to you.
Ava and Sam's ice-making machine… of course!
109 degrees below zero!
That would do the job.
Only question is, how do we get it inside Andy?
Remember what I said about second chances?
Here's yours.
I… can't… hold…
focus… much longer.
That's it! Play time is over.
Where are they?
Where's Spider-Man?
Spider-Man is no more!
Say hello to…
I'll come up with a name later.
Have you lost your mind?

You're only saying that 'cause I'm wearing an ice cream bucket on my head.
Andy, over here!
I scream, you scream, we all scream for…
What? I'm improvising!
Finally! Whoo!
Andy, hey!
Over here, bud! Hey!
This is totally going online.
Woo-hoo ! Andy, hey!
You ready to do this?

No, not really.
Hurry up, before I get cold feet…
cold everything.
Aah!
Was that our science project?
I told you we should've called it the "Brain Freeze Machine".
Spidey!
Come on, partner.
Be OK!
Argh. Ugh.
I'm covered in…
gross juice!
You're all right?

I'm fine.
Nothing a shower and some therapy won't fix.
Now, shh or you'll wake him up.
[snoring]
We did catch the Juggernaut.
So, maybe Fury won't completely destroy me.
Coulson: Spider-Man!
Some how I don't think Fury is who you gotta be worried about.
[sighs] See you in the after-life.
I'm coming with you.

No, it's OK, Luke. It's my bad.
Right.
Have you learned nothing?
What do you mean?

You're still trying to do this all alone.

I'm not playing that.

You're not playing what?
If it involves you and me, I'm not letting you out of my sight.
Just try and follow me, Power Man.
I'm Spider-Man.
I'm as fast as a…
Uncle! Uncle!
مشارکت کنندگان در این صفحه
تا کنون فردی در بازسازی این صفحه مشارکت نداشته است.
🖊 شما نیز می‌توانید برای مشارکت در ترجمه‌ی این صفحه یا اصلاح متن انگلیسی، به این لینک مراجعه بفرمایید.