سرفصل های مهم
20-Run Pig Run
توضیح مختصر
زمان مطالعه

22 دقیقه

سطح

سخت
دانلود اپلیکیشن «زوم»
این اپیزود را می‌توانید به بهترین شکل و با امکانات عالی در اپلیکیشن «زوم» بخوانید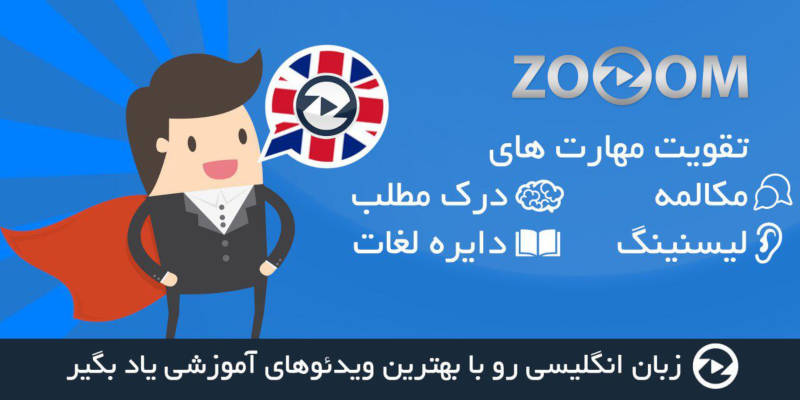 فایل ویدیویی
متن انگلیسی اپیزود
[rumbling]
Knock it off.
I know you're hungry, stomach, but I can't exactly hide waffles in these tights.
You'll just have to suck it up, because today is picture day.
We gotta get to school so I can finally get it right this time.
I know it sounds shallow, but you gotta take control of your brand.
Or someone else will.
Case in point.
I save the world too.
Do I get a billboard honoring me?
No. I get…
Menace!
Vigilante.
Terrible fashion sense.
I'm all alone on this crazy train.
[man] Spider-Man, down here!
Spidey. Huge fan.
You hungry?
Want a dog on the house?
A token of appreciation.
Appreciation?
Me? Really?
Spidey sense is tingling.
It always does that around street food.
It's probably all right.
[clears throat]
We don't need our Spidey sense to tell us not to eat that.
Common sense prevails when one simply reasons if it looks that
way on the way in…
Clam it, clowny. When did we become a food diva?
It's a hot dog. Look at it.
It's salty.
It's mustardy. It's free.
Well, the price is right.
[laughing]
And how was the hot dog, Spider-Man?
[coughs]
What are you doing here?
Wait. Did you do
something to my hot dog?
You didn't spit in it, did you?
I thought about it, but not even I am that merciless.
No. The hot dog
was merely enchanted.
[squeals]
I'm a…
[oinking]
…p-p-p-pig?
[oinks]
I'm a… p-p-p-pig?
Why?
[oinks]
Consider it a playful riposte to our last encounter, Spider-Man.
You interfered in my plans of conquest.
It is only fair that I return the favor, complete with a witty "you are what you eat" morality tale curling out of your backside.
You think this is gonna stop me, Joki?
Change me back before I…
[grunts]
Do what, little pig?
Wee-wee-wee all the way home?
Let this be a lesson, mortal.
You messed with the wrong…
Joke's over. Do the reverse hot dog spell on me before I go all hog wild on you.
[horn blows]
What was that?

That is your cue to run.
[Loki laughs]
[growling]
Huzzah. There it is.
The target that we seek.
Let the hunt begin.
[all]
Slay the swine!
Slay the… swine?
That's me!
Hey, wait a second, guys.
I'm not a… [growls] [grunts]
A talking pig?
Excellent.
I will hang its head above my fireplace next to the others.
[grunting]
Wait. You're making a b…
Others?
[growls] Ah!
He is a fast hog.
Fast hogs taste good.
[roars]
[animals growl]
[roars]
Whoa.
These bozos are gonna hurt somebody.
♪ Catch a pig dance a jig and never let him go ♪ Hey, buddy,
can you play something else?
Kinda having an off day.
Off day? On the contrary.
It is an exalted day.
It's Asgardsreia,
the day of the wild hunt.
The day of the wild what?
Once a year, a band of Asgard's finest hunters form a party and ride off to skewer a prize boar.
To be eaten at a feast held later tonight
in the halls of Valhalla.
And thanks to you, I'm the prize?
[growling]
Gah!
[Loki laughs]
If it's any consolation, you'll probably taste terrible.
[growling]
[sighs]
He's in the refuse bin.
You put all mimes to shame.
[roars]
Face it, Spidey, the pig is up.
[grunts]
[thunder rumbles]
Oh, Thor, am I glad to see you.
Spider-Man?
[laughs] A boar?
When I heard the hunting horns of Asgard ring across Manhattan, I knew trouble was brewing.
Let me guess.
My brother Loki, the God of mischief?
[squeals]
What makes you say that?
[growling]
Thor, what is this?
Why do you bar our way?
That swine is ours.
Step aside, little friend.
Skurge, cease this hunt immediately.
This pig is under my protection.
So sayeth the Prince of Asgard.
[thunder rumbles]
Protection? As a member of the royal family, you cannot stop us without going against your own father's laws.
[sighs]
Aye, that is correct.
Uh, what?
Loki has planned his revenge most cleverly. My father's word is law.
As a son of Asgard, my hands are tied.
I cannot call off this hunt officially.
What do you mean, "officially"?
There is nothing in his law that says I cannot slow you down.
[thunder rattles]
Run for your life, pig.
Run? How about telling them I'm not a real pig?
Oh.
Nay, for in truth, it is exactly what a talking pig would say.
Okay. Is there some way you can, I don't know, - un-pig me?
I am the God of thunder, not a magician.
A million superheroes in New York, and I get the one who can't break the spell or stop the hunt.
Now, this is strange.
Hmm.
I smell something delicious.
Wait a second.
Gah!
Why do I even try?
Don't despair, Spider-ham.
The plan is simple.
The hunt ends at sunset.
You just stay alive until then.
You did not just call me "Spider-ham".
[animals wailing]
Wolves track your scent.

I must smell like a deli to them.

Ugh. What was that for?

The stench will disguise your scent.
[roars]
No matter.
Our cooks will season you before you're served.
Try and stop us. We welcome the challenge, son of Odin.
His meat will taste that much sweeter.
[both]
Yeah, sweeter.
[grunts]
They have the advantage here.
We must get to friendlier ground.
Spider-ham, take my hammer.
Okay, but stop calling me Spider… Oh!
…haaam!
[screams]
[screaming continues] [coughing]
Friendlier ground?
You've got to be kidding me.
Forget about cooking me.
They'll eat me alive in my high school.
[bell rings]
This is the worst idea in the nine worlds.
Whatever those are.
We should fight them out in the open.
Nay. With son of Coul's aid and that of your young warrior friends, you will be properly protected.
I vote no.
[squeals]
[oinking]
They'll never let me live this down.
Between utter humiliation and a frying pan,
I'm going with frying pan.
There's no time for debate, young pig.
You once talked to me of pride and how I should not allow it to stand in my way.
It is time to heed your own advice.

Schooled by the God of thunder.
Ugh. That's right. It's picture day.
Could this get any worse?
Don't say a word.
A pinata pig.
[oinks]
Where's the bat?

Give me that. I'm so hungry.
Go near me with a bat and I'll stick it where the Nova don't…
Is this ham?
[gagging]
I think I just became a cannibal.
It talked?
It's a talking pig?
In a Spider…
Hey. Wait a second.
Yeah, don't strain yourself, Sam.
Here's the ten-cent tour, people.
Loki, spell, Thor, fight.
The rest of the story in Coulson's office.
[all laugh]
You forgot the best part…
Spider-ham.
[alarm rings]
Oh, yeah. One more thing.
Destroy anyone who stands in the way of us and our feast.
Feast?
Are they talking about you?
Green eggs and all, Sam.
Go do a wardrobe change.
I'll keep them occupied.
On it.

[laughs] Hang on, Spider-ham.
Greetings, boar.
Ready to roast?
Uh, one second.
Flash? You better clear out.
It's about to get messy.
Ah!
Lucky guess.

You are an unusual beast.

I know. Because I'm not a pig.

Your words ring true.

Really?

You are a meal fit for a God.
[grunts]
I will have your hide.
[grunting]
Succulent that, axe guy.
[oinks]
Not exactly a brick house.
I'm sure there's a big, bad wolf joke to be had here, but let's just get to the good part, shall we?
[animal growls]
[laughs]
Flash, you better run.
Come on. Where's Thor?
This rescue stinks.
One bacon save, coming up.
Who wants to toss the pigskin around?
Whoa!
Let him loose, mortal.
[roars]
Iron fist, go long.
[grunting]
This way.
[kids screaming]
You brought Spider-Man here?
Back to my school?

It seemed a wise course of action.
Putting thousands of high school kids between Spider-Man and crazed hunters from Asgard?
Doesn't sound very wise.
Tuck the shirt in, Mr. Lieber.
Then run.
You are son of Coul.
I thought you could handle it.
Flash, beat it. Things are about to get messy around here.
I'm a SHIELD agent.
And a principal at
a New York public high school.
Of course I can handle it.
[laughs]
Guess this makes you pig man on campus.
[laughing]
Ow!
Whoa!
No running in the halls.
Get "Porker" out of here.
For Asgard.
For ham!
Get the hamling away from these innocents.
Keep him alive.
And squealing.
Detention. Now.
You heard the man. Detention.
[squeals]
Your quarry is gone.
[sniffing]
Follow the pig's scent.
That doesn't look good.

Indeed.
Seriously, guys, this is overkill.
The full might of shield being us to protect one little pig?
And can this pig get a laser gun?
Don't worry, little pig.
We are 3,000 feet up in the air.
It'll take more than a huff and a puff to knock this house down.
There's a "when pigs fly" joke here.
Give me a sec, I'll find it.
Coulson sent word.
We keep Spider-ham here until sundown.
I've got the ship on high alert.
What's the point of putting everybody on high alert?
It's not like those hunters can follow us here.
They were on wolves.
[man]
Sir, unidentified objects approaching.
Oh, man. Those wolves have wings.

Majestic creatures.
He's trapped with nowhere to run.
This is the longest day…
ever.
For honor.
For the hunt.
For dinner!
[laughs]
Blast them out of the sky.
The game's a foot.
[laughing]
[laughs]
Their beast spits fire.
As do ours.
Whatever you do, don't let them in.
Not by the hair on my chinny chin chin.
Oh, great. Now I'm doing it.
Strike for Asgard.
For the hunt!
I gotta get out there.
No. We're going out there.
You are staying here.
But they're after me, not you.
Chillax, pork chop.
We got this.
If we need to find
truffles, we'll call you in.
So, anyone have any tips on how you actually stop one of these things?
Convince them to be vegetarian.
This morning, I was complaining how I get no respect.
But all these people, risking their lives to save my hide? Wow.
[Loki]
Let this be a lesson, Spider-boar.
Be careful what you wish for.
You never know who may be listening.
Like me.
I've made you the most desired beast in all the nine worlds.
However, as you continue to hide and let others do your fighting, I question the wisdom of turning you into a pig.
Perhaps a chicken would have been more appropriate.
That's it!
I am Skurge, executioner.
Nothing stands between me and my… [grunts] You speak too soon, executioner.
So sayeth the Prince of Asgard.
And the principal of Midtown High.
Aim for their soft spots.
[grunting]
Loki, come out here and face me like a man.
Well, technically, you're a…
and I'm a…
Oh, just show yourself.

Sooo-ee.
[squeals]
Pathetic.
Why don't you just roll over and stick a fork in yourself?
Ouch.
That is wrong on so many levels.
[grunting continues] No! Leave my friends out of this.
Skewered or not, this pig is ready to get dirty.
Yield, Skurge.
And I will show you mercy.
[grunting]
Or fight on and…
what mischief is this?
Loki?
[grunting]
Aye, thunderer. Enough.

Incoming pig!
Whoa-whoa.
Nowhere left to run, pig.
Doesn't matter. I'm tired of having my friends put themselves in harm's way for me.
This pig is finished running.
You want me?
Come and get me.
[grunting]
Come on. Closer.
Too close.
[grunts]
I've never seen a pig defend his honor so bravely. But…
[groaning]
It's time to chop the pork.
[horn blows]
No. It can't be.
So soon?
Sundown. Hurrah.
The day ends.
The battle is won.
Well, that was easy.

Did he just say easy?
Congratulations to you, pig.
You're not going to eat me?

Unfortunately, no.
It was a glorious hunt, but the rarest of days.
Today, the boar has won.

No. No no no.
This is madness. You had him.
Strike him down.
We hunters live by a code.
You are the sorriest excuses for Asgardians I've ever seen.
Finish the job!
If you won't, I will.
And that's for making me "the Ultimate Spider-ham".
The pig was a mortal?
[growls]
Aye. It was Loki's sorcery.
A bewitchment to trick you into doing his work.
It failed. I wouldn't have made it without you, thunderer.
I wouldn't have made it without any of you guys.
However, we'll still need something to roast at the feast tonight.
Any ideas, brother?
[growls]
Get away from me, you fools.
We'll meet again, mortal.
After the trickster!
You were a fine prey, Spider-Man.
You would have made a succulent meal.
[snorts]
Aw, shucks.
Huzzah.
[laughing]
Well, at least there's one good thing to come out of today.
No embarrassing school photos.

Um, that's not entirely true.
[laughing]
Oh, man.
Th-th-th-that's all, true believers.
مشارکت کنندگان در این صفحه
تا کنون فردی در بازسازی این صفحه مشارکت نداشته است.
🖊 شما نیز می‌توانید برای مشارکت در ترجمه‌ی این صفحه یا اصلاح متن انگلیسی، به این لینک مراجعه بفرمایید.