سرفصل های مهم
16-Beetle Mania
توضیح مختصر
زمان مطالعه

22 دقیقه

سطح

سخت
دانلود اپلیکیشن «زوم»
این اپیزود را می‌توانید به بهترین شکل و با امکانات عالی در اپلیکیشن «زوم» بخوانید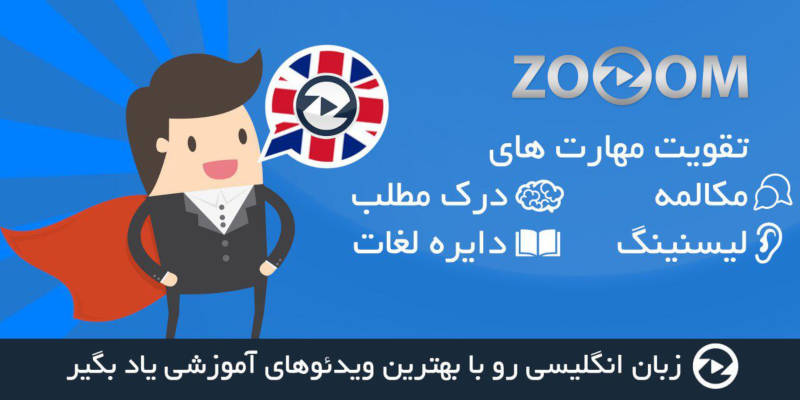 فایل ویدیویی
متن انگلیسی اپیزود
New York city!
We've been invaded by another insect!
This one calls himself the Beetle!
But rest assured, the Bugle is already hard at work to expose this new threat!
We've already secured this exclusive video of this bug-eyed mercenary in action.
Notice the collateral damage being inflicted and the technology involved!
Hey, how's it going?
All right, first off, spiders are not insects.
And second off …
the Trapster's back
and looking to even the score for the last time I put him away.
Get ready for lame glue jokes.
Well, well, well.
Bug boy brought some buddies.
No problem.
Since our last tango, I juiced up my glue tech to make sure this time you really stick around.
Ugh. See?
[laughing]
Don't run away.
You should stick together.
Ugh… Tell me about it.
Whoa!
Hiyah!
[both] Ha!
Enough duck and cover.
Initiate operation glue stick.
This guy needs some new material.

You're up, webhead.

I got it sparky.

Less talk, more action.
You know, this is how mother cats carry their young.
How would you know?
You won't be needing this.
Hey!
Wait! No!
Ugh!
[Fury] Impressive
work with the Trapster.
You're really coming together as a team.
And that's why I'm giving you your first sanctioned S.H.I.E.L.D. op.
[cheering]
Now you're talking, Nicky baby.
The Beetle. Our intel on him is practically nil.
And he wants to keep it that way.
One thing's for sure. He's not going to appreciate being put under the Bugle's microscope.
He'll do whatever it takes to put a stop to it, so…
And once I'm done exposing the Beetle, that wall-crawling
menace Spider-Man is next.
Aw, come on.
At least Jameson's picking on someone other than your friendly neighborhood me.
My journalistic instincts tell me they're probably in cahoots.
I gotta learn to keep my mouth shut.
Your first mission is to protect J. Jonah Jameson.
Whoa, what?
[sighs] No, really…
What's the assignment?
The Beetle wants to shut Jameson up.
And he'll end him to do it.
Once again the Bugle will shine a light where others fear to look.
Our upcoming expose on the mysterious Beetle, promises to reveal exactly the kind of crimes he's been committing.
[Fury] He has no idea.
The Beetle's stolen weapons.
Put our most wanted back on the streets.
He's never been beaten, and he won't stand for being outed.
Big deal. Jameson can'
take care of himself?
He certainly thinks so.
There have been threats on my life over this story.
But I won't be strong armed.
You want me Beetle,
you know where to find me.
J. Jonah Jameson will not hide.
Nor will he seek protection.
You know, I think I like it better when he's yelling about squashing our resident webhead.
Okay, let's go then.
He said he doesn't need us.
Well, I don't know about that.
But I want a crack at the Beetle.
We all do. Any one of us could take down this loser.
Really? Any one of you?
I'd dive bomb this bug and, in one righteous Nova blast, I'd send him crawling back to the stone age.
Just give me a clear shot with my razor claws, and I promise you he'll fall to pieces!
Let him do his worst. He'll find himself on the business end of an indestructible knuckle sandwich that'll knock that
creep into another state.
One encounter with my fist of iron and this Beetle is retired.
Maybe you could.

Are you kidding?
We get a hold of him it'll be all over.
I mean it's our first official mission, - and you want to quit?
To quit is to fail.

To fail is to…

I was kidding fortune cookie.
Well, sort of.
I mean, I don't think these guys get it.
I've got to protect the one guy who hates me more than anything.
Well, at least it can't get any worse.
[cell phone rings]
Is your phone on?
Sort of.
Someone's calling Peter Parker.
Dude, next time put it on vibrate.
This is a stake out. It's MJ.
Guess which famous multi-media building I'm walking up to right now.
Don't tell me…

[MJ] The Daily Bugle.
I finally got an interview for that internship.
With J. Jonah Jameson himself.
I can't believe it.

Uh, me neither.

Hey, congrats, MJ.

[MJ] Bye, Peter.
Okay, bye.
She's got a job interview with Jameson. Today of all days.
Tell her to change it.

Ask her to change it.
Yeah, use that Parker charm.
You guys don't know MJ.
When she sets her mind to something.
Actually, Mrs. Parker, I've already eaten
my daily allowance of provitamin A and vitamin C, as well as my calcium and potassium requirements.
So I can pass on the broccoli.
Ugh!
Girls play with dolls not basketballs.
Mr. Galactus!
Planets are empty calories.
You want to eat Earth?
Talk about high cholesterol …
the butter and fat content of France alone is enough to give you a cosmic coronary.
Okay, that one's not real.
But it could happen.
We need a plan to keep her away from Jameson.
I don't want her
caught in the crossfire.
How about this.
[both] Huh?
Peter, where'd you come from?
Well, you know I was in the neighborhood when you called, and I thought maybe we'd go for, I don't know, a slice of pizza.
Okay, one,
you never have any money.
Two, I already had lunch, and three, my meeting's in 10 minutes.
Did I mention you never have money?
Yeah. Hey, when was the last time you took that Baxter Building tour? It's free.
But you know what's going on with Jameson and the Beetle.
This could be dangerous.
Maybe so, but what kind of reporter would I be if I let that stop me?
Mr. Jameson's not afraid.
Why should I be?
Besides, this is the first step toward realizing my dream.
Today, I'm a Bugle intern.
Tomorrow, I'm running the whole thing.
Oh, man.
Fellow New Yorkers! This so-called hero, Spider-Man, is a blight on this city.
He's a menace and a criminal, and must be stopped at all costs!
He also is not nearly as funny or cute as he thinks he is!
At least she didn't have the moustache.
Okay, look, if you're going to do this, I'm coming with you.
[sighs] Fine.
Miss, I'm afraid we
cannot let you inside.
Indeed. That is something we are not permitted to do.
Excuse me? I have an appointment inside that building.
One that could affect the entire shape of my future.
And here you guys are, two costumed vigilantes, taking the law into their own hands, and barring a citizen lawful entry into a public building?
Should make for a great expose.
Now which one of you wants to go on the record?
[both] Uh…
[door opens]
She's a real firecracker.

Definitely a fire sign of some kind.
[sniffs] Dude, did you just?
[both groan]
The nerve of those two chuckleheads, right?
And talk about incompetent.
Peter, they're just
trying to protect people.
It's commendable. But I am not missing this interview.
[elevator dings]
Huh?
Sorry, but this elevator's off limits.

Nova, what are you doing in there?
Obviously he's the elevator repair guy.
I really do appreciate you looking out for me.
You know, now that you mention it, this whole building feels unsafe.
Could you maybe escort me out?
You betcha.
Huh?
Thanks.

Well, you're not welcome.
Good luck, Parker.
She's unstoppable.
Ugh!
This is so exciting. Me and J. Jonah Jameson, face to face.
That can't be good.
[both] Ah!
[MJ screams]
Uh oh.
I wonder what happened.
Whew! Wrong button.
Hope this is worth it.
And I get a shot at the Beetle.
There he is.
Finally. Let's see how good you really are.
Hiyah!
Where'd he go?
[MJ] I can't believe how hard it's been to get to this interview.
It's as if someone wanted me to miss it.
I guess we should call it a day.
We take the stairs.

It's another 30 flights.
Why do I think I'd have a better chance of getting Wolverine into anger management.
It's about controlling your rage.
Acknowledging it, but rising above it.
Whatever.
I got anger issues all right.
With this guy.
[both growl]
Hey, hey claws, claws.
Spider to Tiger.
You stopped the box, but she's hoofing it the rest of the way.
Tiger, Tiger.
No one gets how important this moment is to me.
Well don't you find it weird that he hates Spider-Man so much?
I know you're a Spidey fan, so why would you want to work for someone like that?
Because sometimes, you can only change things when you're on the inside.
Besides, I could look back on this for the rest of my life and say that was the day I took the first steps toward achieving my lifelong dream!
Don't look at me like that.
It's for her own good.
Come on, Peter, 20 floors to go.
Stairs are a great cardio workout.
Uh.
This is the hub of the greatest news organization running.
I've got chills.
How about you, Peter?
I've got something.
Anybody read me?
We're right outside his office.
Time for teamwork, guys.
Don't tell me.
[all laughing]
No way.
Got to be the other thing.
[snoring]
Aw, nuts.
Hi, I'm here for my interview.
Really? Well, I think they just called you.
Interview time.
Good luck.
Peter, what are you doing?
Peter!

Who let you in here?

Do I know you?

Well, not exactly, sir.
We've never formally met.
My name is Mary Jane Watson.
And I'm here to interview for the internship.
Well, in that case,
what are you waiting for?
Okay, he's a master mercenary.
He's obviously cased the building.
Where would the attack come from?
I've got some S.H.I.E.L.D. training.
I could figure this out.
I see three possible points of entry.
The windows.
Aerial assault.
I'll come from above, and get behind him and pow.
The ceiling, through the air ducts.
I'll seal them with
webbing and if he escapes, It's the old Spidey
slingshot knockout.
The floor.
Blast his way in.
Webbing to the face.
When he's blinded, use a flip kick with leg sweep.
All right then. I've thought of everything.
[elevator dings]
Except the elevator.
[elevator dings]
[buzzing]
Ah!
You know it's been
suggested we're in cahoots.
Any chance you think so too?
[screams]
Ha!
Yah!
Now that was a nice shot.
Can we see that again?
I could do this all day.
But I need to get back to running for my life.
This job isn't easy.
I expect 150% from my employees, and I do not tolerate whiners.
Neither do I, Mr. Jameson.
And you may expect 150% but you'll be getting a 1000% from me.
Yah!
Hey, I wasn't even aiming for you, okay?
[grunts]
I'm the man.
I wonder what Nick will say.
You are the most amazing hero I have ever seen.
Truly the ultimate.
And way better than Nova.
Here's a brand new spider buggy.
[cheering]
Yeah, a new spider buggy!
Woo-hoo!
Wait, do I even want a spider buggy?
Ha!
Hey, cleanliness is next to…
oh, never mind.
I'll go check.
Peter, is everything okay out there?
Everything's great.
I just dropped something.
Trying to find a broom.
Everything is fine, sir.
Now I have some ideas for editorials.
For a guy who doesn't talk, you sure make a lot of racket.
Ah!
They asked not to be disturbed.
Ha!
Aw, nuts!
[screams]
Hey, don't you know avything?
Spiders don't fly.
Whoa!
And right back where I started.
I got to lose this loser.
The old counter clockwise.
This is gonna hurt.
Oh!
No!
Party's over, Beetle. Ah!
[elevator dings]
[groaning]
[fighting sounds]
Let go of me!
[both] Oof!
Four against one?
Make that five, Nova.

Might not be a fair fight.
But I owe this guy a big time smack down.
You and me both.
Five's not enough.
[loud explosion]
[Jameson] I can't concentrate with that noise. What's going on?
Um, the cleaning crew?
[laughs]
He's kicking our butts.
We need a plan.
You should stick together.
Who knew that paste of space would save the day?
Not me.
[Spider-Man] Guys, and girl.
Sorry, White Tiger.
Initiate operation glue stick.
[groans]
Heat seeking missile, and I'm definitely hot.
Oh, come on.
Huh, didn't know he could do that.
Bad Beetle, bad.
Come on, Power Man.
Operation glue stick, remember?
[groans]
Oof!
[screams]
Aw, come on!
Ah!
[yells]
Spider-Man.
Got it, Nova. Power man.

Finally, got it.
Thanks, mama cat.
Oooh, comedy callback.
You're getting good.
Hey, this yours?
Hi-yeah.
This is how we do it.
Ooh!
Works every time.
Mission accomplished.
How awesome are we?
This is not going to be awesome.
[all] Ah!
[MJ screams]
What's going on out there?
No!
Beetle!
Get out of my office.
Missed. I never miss.
You talk way too much.
What are you doing here you webheaded menace?
I should have known you'd be involved in this somehow.
So this is how you stand up to being threatened?
You're not even in the building?
Lame.
You listen to me, webslinger.
I've caught you red-handed.
I've always said you were a menace to this city.
And this is the absolute proof I've been waiting…
[monitor shorts out] Huh?
How about that?
Someone pulled the plug.
Thanks for saving my life.
Anytime.

[White Tiger] Ahem.

We're still on the clock.

[laughs] Ah, yeah.
We're on a mission.
Big time mission stuff.
[Nova] Come on, webhead.
[coughing]
Peter?
Peter, where are you?
[coughing] Peter.
Are you okay?
How'd the interview go?
How do you think?
Sorry about the Bugle job, MJ.
I know it meant a lot to you.
It's all right.
I already re-applied for the summer internship.
I'll get in eventually.
What?
You still wanna work there?
Now more than ever.
Obviously it's an organization that needs some top-down reorganizing.
I'll start at the bottom, and work my way all the way up to editor-and-chief.
The Beetle has been
apprehended and taken to jail.
But Spider-Man is still at large.
Man, I really wish he would shut up.
I don't know how he was involved in the attempt on my life.
But I won't rest until…
Whoa, where'd he go?
That's nice.
A little piece and quiet for a change.
I had a feeling you kids would exceed your mission parameters.
A little too much collateral damage for my tastes.
But all things considered, you did okay.
[all] Yeah!
I can't believe it.
Three whole minutes of JJJ shutting up.
Whoa! Maybe I should have wished for something a lot cooler.
Like a spider buggy.
[horn honks]
مشارکت کنندگان در این صفحه
تا کنون فردی در بازسازی این صفحه مشارکت نداشته است.
🖊 شما نیز می‌توانید برای مشارکت در ترجمه‌ی این صفحه یا اصلاح متن انگلیسی، به این لینک مراجعه بفرمایید.